A cutting-edge wrinkle relaxer with approval from the FDA (Food and Drug Administration), Jeuveau fights early signs of aging. Much like BOTOX and Dysport, Jeuveau relaxes strained facial muscles to smooth dynamic wrinkles, such as the frown lines that develop in the middle of your brows (also called glabellar lines). Jeuveau can also be used to treat wrinkles on the forehead and around your eyes and can help correct the appearance of a gummy smile. Jeuveau can even be used to treat migraine trigger points, reduce excessive sweating, or treat bulky masseter muscles and slim the lower third of the face. Jeuveau is an effective injection that helps patients at Motakef Plastic and Reconstructive Surgery get a more youthful look and softer facial expressions without surgery. Plastic surgeon Dr. Saba Motakef is proud to offer Jeuveau to patients in Anaheim Hills, CA. When possible, your first Jeuveau injection can be performed right after your treatment plan is created. Contact us today to make your appointment for Jeuveau injections.
Reviews
"Patient - I recently underwent a rhino and septoplasty with Dr. Metakef and hands down he was the best! Patient care, bedside manner everything from start to finish was just absolutely the best, my fiancé and I were shocked at how much time and effort he put in to me and my care. Words honestly can't express my gratitude and respect for him! Thank you so much!"
- Anonymous /
Vitals /
Oct 24, 2019
"Found Dr Saba Motakef through one of his clients I was looking to correct some lumps from previous filler (done by someone else) I also wanted a liquid nose job, I was nervous due to never being completely satisfied with my lips but as soon as I waked into his practice his staff and Dr Saba we're super nice, he actually took the time to do a consultation and discuss what I didn't like about my lips and nose he informed me that lumps are difficult to correct but omg he did an amazing job my lips are smoother, even and plump I'm so in love with my lips and my liquid nose job came out amazing I honestly couldn't be happier with my results I will definitely be returning to only him from now on for touch ups. Dr Saba Motakef was super sweet and down to earth guy he didn't try to up sell me on extra syringes he really only uses what you need he corrected my lips and my nose with only one syringe I mean can you say talented!!!!"
- E.M. /
Google /
Aug 06, 2020
"I had a great experience with Dr. Motakef. He listened to my needs and my anxieties. He made me feel comfortable through every step of the process. My results are exactly what I wanted and I cannot be happier. I highly recommend him!"
- N.H. /
Google /
Jul 23, 2020
"In January I had a Face Lift with Dr. Saba Motakef, MD. I had 3 consultations, each with a different Doctor. However, Dr. Saba Motakef was by far the only physician that made me feel so comfortable to proceed with doing this surgery. I am so incredibly happy with my results! He was so attentive, he sent texts and did follow up calls to make sure I was comfortable. He payed attention to details and my concerns but also provided his best recommendation. The care that was provided by him carried all throughout my procedure into my recovery. I would highly recommend him for any treatments you are considering!"
- S. /
Google /
Jul 23, 2020
"Dr.Motakef is by far the best plastic surgeon i got my dream surgery thanks to him.He's caring supportive and understanding. Thanks to Dr.Motakef I got EXACTLY what I expected out of my surgery and I'm so happy!!"
- M.D. /
Google /
Jul 16, 2020
Previous
Next
Ideal Candidates for Jeuveau
Injections with Jeuveau are a wonderful solution for adults who want a smoother look by reducing the appearance of dynamic wrinkles, or wrinkles that appear with facial expressions. Jeuveau is designed to help you with moderate to severe dynamic wrinkles, particularly the frown lines that develop between your brows. If you also have static wrinkles, you may want to combine Jeuveau with a dermal filler. Dr. Motakef or a skilled member of his team will determine if you're a good candidate for Jeuveau in your initial consultation prior to crafting your custom Jeuveau treatment plan.
How Are JEUVEAU Injections Done?
Before your injections are performed, Dr. Motakef or a qualified member of his team will ask you to make different expressions to determine where to place Jeuveau precisely for the best possible results. Jeuveau is a quick treatment that causes minimal discomfort, but you can ask for topical anesthesia to ease any discomfort. After your face is cleaned, the Jeuveau injections will be placed in the facial muscles through a tiny needle to achieve the desired effect.
What to Expect After Injections
Once your treatment is complete, Dr. Motakef will go over how to care for your skin while the Jeuveau starts to work. You should avoid any pressure to the treated areas for several hours. You may have a little inflammation and redness near the injection points initially, but this will fade quickly over the next few hours. Typically, it will take around one week before your results are visible. Dr. Motakef suggests Jeuveau treatments every 3 – 4 months to maintain your results.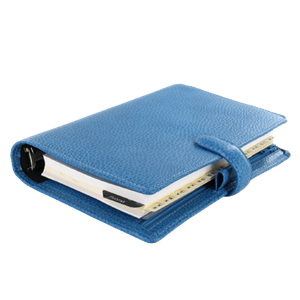 Express your Joy with Jeuveau
If you want to stop seeing frown lines between your brows that make you look tired, sad, or angry, contact Motakef Plastic and Reconstructive Surgery to learn about Jeuveau treatments. Dr. Motakef or a member of his highly skilled team can help develop a Jeuveau treatment program to relax your dynamic wrinkles so you get a younger-looking appearance. Reach out to our office in Anaheim Hills, CA to schedule a consultation.
Related Treatments