About Augmentation + Lift
As women age, they may lose fullness in their breasts while others may develop loose breast skin. Some women will have both problems with deflated breasts that sag. If you would like to increase breast volume while also eliminating loose skin, plastic surgeon Dr. Saba Motakef can perform a breast augmentation with a breast lift (mastopexy). This combination of breast surgeries at Motakef Plastic and Reconstructive Surgery in Anaheim Hills, CA begins by adding saline or silicone implants to achieve your goal size then removing loose skin from the breast and tightening the skin envelope. Breast surgery with a lift and augmentation improves multiple issues, including position, shape, and size, to create more youthful, perky breasts. Schedule an appointment for a consultation with Dr. Motakef to discuss your unique concerns and goals to help determine if a breast surgery with a lift and augmentation best fits your goals.
Reviews
"Patient - I recently underwent a rhino and septoplasty with Dr. Metakef and hands down he was the best! Patient care, bedside manner everything from start to finish was just absolutely the best, my fiancé and I were shocked at how much time and effort he put in to me and my care. Words honestly can't express my gratitude and respect for him! Thank you so much!"
- Anonymous /
Vitals /
Oct 24, 2019
"Found Dr Saba Motakef through one of his clients I was looking to correct some lumps from previous filler (done by someone else) I also wanted a liquid nose job, I was nervous due to never being completely satisfied with my lips but as soon as I waked into his practice his staff and Dr Saba we're super nice, he actually took the time to do a consultation and discuss what I didn't like about my lips and nose he informed me that lumps are difficult to correct but omg he did an amazing job my lips are smoother, even and plump I'm so in love with my lips and my liquid nose job came out amazing I honestly couldn't be happier with my results I will definitely be returning to only him from now on for touch ups. Dr Saba Motakef was super sweet and down to earth guy he didn't try to up sell me on extra syringes he really only uses what you need he corrected my lips and my nose with only one syringe I mean can you say talented!!!!"
- E.M. /
Google /
Aug 06, 2020
"I had a great experience with Dr. Motakef. He listened to my needs and my anxieties. He made me feel comfortable through every step of the process. My results are exactly what I wanted and I cannot be happier. I highly recommend him!"
- N.H. /
Google /
Jul 23, 2020
"In January I had a Face Lift with Dr. Saba Motakef, MD. I had 3 consultations, each with a different Doctor. However, Dr. Saba Motakef was by far the only physician that made me feel so comfortable to proceed with doing this surgery. I am so incredibly happy with my results! He was so attentive, he sent texts and did follow up calls to make sure I was comfortable. He payed attention to details and my concerns but also provided his best recommendation. The care that was provided by him carried all throughout my procedure into my recovery. I would highly recommend him for any treatments you are considering!"
- S. /
Google /
Jul 23, 2020
"Dr.Motakef is by far the best plastic surgeon i got my dream surgery thanks to him.He's caring supportive and understanding. Thanks to Dr.Motakef I got EXACTLY what I expected out of my surgery and I'm so happy!!"
- M.D. /
Google /
Jul 16, 2020
Previous
Next
Ideal Candidates for Augmentation + Lift
There are many reasons why you may be looking into breast surgery combining augmentation and a lift. It is an ideal approach if you want to fully rejuvenate your breasts while improving your skin elasticity. You may have developed breast ptosis (sagging) caused by significant weight loss, aging, or pregnancy. Because of this, you might want a procedure to lift and enhance the fullness of your breasts. This is can be achieved with a combination breast surgery. Dr. Motakef will be able to assess if a breast lift by itself can get your desired outcome, or if both a lift and implants are needed to reach the overall look you want.
Breast Augmentation with Lift: Our Surgical Technique
Breast augmentation with a lift is generally performed as an outpatient procedure where you will be placed under general anesthesia. For this procedure, the breast augmentation is usually the first to be performed. Dr. Motakef will go over the options available for breast implants before your surgery to help you select the right implant for you. After the implant is placed, the nipple and areola are lifted to fit your new breast shape and size, excess skin is cut away, and the tissue beneath is tightened.
After Breast Enhancement Surgery
The recovery time for breast surgery will vary for every patient, but you will probably be well enough to return to your everyday activities in about a week. You do need to refrain from any exercise and strenuous activities for 2 – 6 weeks. There will also be mild to moderate swelling following the surgery that may last for a few weeks. Your breasts will begin to settle into their new transformed position in about 4-6 weeks. Final results will be seen at 3 – 6 months.
Frequently Asked Questions
How much does breast augmentation with a lift cost?
The cost of a breast augmentation with a lift will be determined by multiple factors, including whether you want implants (saline or silicone) or a fat transfer. Also, the complexity of the lift will help determine your cost. During a thorough consultation, Dr. Motakef will create a personalized treatment plan with cost estimates. Motakef Plastic and Reconstructive Surgery takes several payment forms, including low-interest financing.
Will a breast augmentation alone correct sagging or do I need a lift?
A good reason to get a breast augmentation with a lift is that it improves the size of your chest while also addressing sag by eliminating loose skin. A breast lift will also adjust your natural breast tissue so your breasts are lifted and perky. In very mild cases of sagging, a breast augmentation alone can help fill out a loose skin envelope and lift the breast tissue to a small degree. However, in most cases a breast lift is also required. This is crucial since adding volume to breasts with mild or moderate sagging may create a less than ideal result if a breast lift is not done to address the sag. If severe sagging is present, a lift should be performed and then implants or a fat transfer can be done at a second stage, to minimize your risk of complications. During your initial consultation with Dr. Motakef, he will perform a physical exam of your chest. Following this, he can determine whether your unique goals require implants, a lift, or both.
Which incision is best for my surgery?
Incision patterns for breast surgery have come a long way in recent years with techniques being performed that help minimize the visibility of scars. The actual incision type that is best for your surgery will be chosen based on the type of implants and severity of breast sag. If you have moderate to severe sag, an anchor-shaped incision is most effective. When forming your surgical plan, Dr. Motakef will discuss incision patterns and what is best for your needs. Regardless of the method used, Dr. Motakef plans incisions carefully for natural-looking results.
How long will my results last?
If you do not have massive weight fluctuations or become pregnant, your breast augmentation with a lift should last many years. Although implants can last for years, they do need to be assessed every few years to check their condition. During surgery, Dr. Motakef sets the implants using a method that protects your breasts from sagging. This helps your results last for a long time. It is important to understand that while cosmetic breast surgery can give amazing results, natural aging will continue. Eventually, you might begin to develop sagging and loose skin again, but this can be addressed with a second procedure.
How bad is the scarring?
In order to lift the breast, breast lift procedures add more scars to the breast than breast augmentation alone. While scars will never disappear, in most cases, incisions on the breast form thin scars that lighten and fade over time with proper care. Dr. Motakef and his team will discuss optimal scar management to help your incisions heal smoothly.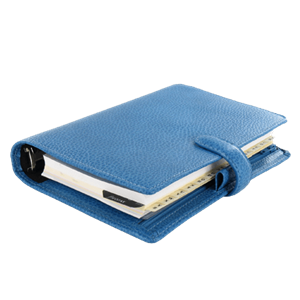 Attain the results you want by combining breast surgery with an augmentation and lift at Motakef Plastic and Reconstructive Surgery. Dr. Motakef will help you create a personalized treatment plan that fits your goals and vision so you can see your best results. By improving the shape, size, skin, and position of your breasts, your breast augmentation with lift can give you a younger-looking appearance. Make a consultation with Dr. Motakef at our Anaheim Hills, CA office to learn more information about your options.
Related Procedures
Related Posts