Breast lift surgery is a cosmetic treatment that recontours the breasts by trimming away loose skin and pulling tight the healthy tissue to produce a firmer, younger look. This body contouring surgery is reserved for women who have lost breast shape and volume and who have breast sagging due to aging and gravity, as well as weight loss or pregnancy. Medical breakthroughs in breast lift surgery have made this surgical procedure so effective and successful that new stats released by the American Society of Plastic Surgeons show around a 70% increase in demand since 2000. Plastic surgeon Dr. Saba Motakef offers this procedure to patients in Anaheim Hills, CA. By integrating cutting-edge procedure methods, Dr. Motakef can decide on the proper technique, depending on the level of sag present, as well as the desired outcome. We invite you to contact Motakef Plastic and Reconstructive Surgery to schedule your consultation.
Ideal Candidates for Breast Lift Surgery
You may come to Motakef Plastic and Reconstructive Surgery hoping to get fuller breasts with breast implants; however, after a physical exam, you may discover that a breast lift is a better choice. So when should you consider a breast lift? A breast lift is a better option when:
Breasts sag or have loose skin as a result of pregnancy, aging, gravity, weight gain, or weight loss
The nipples point down
The area around the nipple or areola is stretched
Dr. Motakef determines that breast implants alone won't give you the look and contour you want
Breasts that sag and nipples that point down usually need skin removal and tightening surgery to reduce skin looseness and raise the breasts higher up on the chest wall. If your nipples point downward and your breasts appear stretched, a cosmetic lift can improve their appearance. If you are contemplating a breast lift, you should be in good health and at a healthy, stable weight.
Breast Lift Reviews
"I highly recommend Dr. Motakef for all your plastic surgery needs. I feel like I found a gem in the rough. He is genuinely kind and respectful and truly listens to your goals and vision for yourself. He wholeheartedly cares and goes out of his way to help you reach that vision. This quality is rare in surgeons from my experience. Additionally, his work is masterful. He is passionate about his work and the results show it. The level of detail and expertise he demonstrates in his work is remarkable. I have had two surgeries with him. The first was what I was thinking would be a simple breast augmentation. Unfortunately I found out I had what are called tuberous breasts which made the surgery much more complex. Other surgeons I consulted suggested giant scars and/or implants far too big for my body size. Dr. Motakef told me he would do his best to avoid large scars but also didn't oversell or make false promises which I appreciated. Due to his impeccable surgical skill, he was able to perform the breast lift and augmentation just through the nipple incisions and my results look fantastic. Beyond what I would have imagined possible. He also performed 360 liposuction on me and while I am still in recovery, I can tell you the results are already looking amazing. Liposuction can go very wrong with uneven contours and other issues. I finally have that beautiful hourglass shape I dreamed of because he removed some fibrotic fat that I couldn't lose otherwise. He really personalizes your care and does not brush you off or give you generic instructions both before and after surgery. The level of care and detail in his work is reason alone to obtain care from him. His kind, patient nature and clear communication is just icing on the cake and beyond my expectations after working with other surgeons."
- N.M. /
Google /
Jul 16, 2020
"My journey with plastic surgery started in 2019 I wanted a tummy tuck Dr.Motakef did an amazing job changed my like 👍 had no complications at all than in 2020 went somewhere else for a inner thigh lift and was not satisfied with them at all instead of going back I came to see Dr.Motakef in April 2021 explained to him I was not happy with my thighs so he suggested for me to get inner thigh Lipo and I wanted a breast lift with implants but he suggested to just get I'mplants so we went with that he did such an amazing job again to wear I didn't need a lift im so satisfied with my body after losing 150lbs my body was a hot mess Thanks To Dr.Motakef I look and feel amazing Thank You once again you have made me feel 💯% Confident about myself and my body"
- M.S. /
Google /
Jun 09, 2021
"One of a kind I fully recommend Dr. Motakef - I fully recommend Dr. Motakef. I had a particularly difficult case with constricted breasts requiring a lift along with my augmentation which is unusual as I am in my 20s. Dr. Motakef was the only doctor who thought about my life quality as free surgery and minimizing visible scars. He was the ideal combination of professional and caring and remained calm in all circumstances (something you want in a surgeon). He openly told me about the research he had been doing and told me my various options allowing me the perfect mix of autonomy and guidance.I highly recommend Dr. Motakef for his skill, his kindness, and because he is one of the few doctors who maintain humility in his practice and think first of the patient and their quality of life."
- M.H. /
RealSelf /
Mar 02, 2019
"Best surgeon I've ever had the pleasure to work with, he's patient, addressed all concerns, and does excellent work! Dr. Motakef contacted me several times after surgery just to see how I was doing. I highly recommend him! ~ Vivian Escobar ~"
- T.E. /
Google /
Aug 03, 2020
"Dr. Motakef not only did an amazing job with the outcome of my procedure but he was also great with communication regarding any concerns or questions I had. He made what would be an awkward situation for me very comfortable and handled it in a professional manner. As mentioned, the surgical site looks great, and I couldn't be more happier with the results. I have already recommended him to family and friends!"
- A.Z. /
Google /
Aug 03, 2020
Previous
Next
Breast lift surgery takes approximately 2 – 4 hours and is performed while the patient is under general anesthesia. The timeframe of this procedure depends on the nature of breast size and sagging. The surgical technique used for cosmetic breast lift surgery typically falls under two categories — these are based on the degree of breast sag and the corresponding size and location needed for the incision. The inverted-T (known as an anchor) and the lollipop incisions are the most commonly used types. Once the incision is made, any loose, unhealthy skin is removed along with breast tissue and fat that is not needed. The skin is then pulled tight, and the breasts are brought up and lifted so they look healthy and younger. In many cases, the size and shape of the areola are reconstructed and reduced to match the new shape of the breast. At this point, an implant can be inserted in the breast if you and Dr. Motakef have determined before surgery that a simultaneous augmentation is also a good option for you. If a breast lift is the only procedure being performed and if you later decide that you want your breasts to be larger, silicone or saline implants can also be implemented at a different date.
What To Expect After Your Breast Lift
The overall recovery period for breast lift surgery is more lengthy than surgery with only implants. After the procedure, you will be fitted with a medical compression bra to reduce swelling. A small tube is sometimes also placed at the surgical site to help drain excess fluid after your mastopexy surgery. After surgery, the swelling will diminish over the next several weeks. Dr. Motakef or a member of his team will provide in-depth home treatment care instructions to help your healing process. Aesthetic results following a breast lift treatment are noticeable after several weeks as your newly shaped breasts settle into their new position at your bustline. The breasts will look and feel natural and perkier.
Frequently Asked Questions
How much does a breast lift cost?
In your initial consultation, Dr. Motakef will listen to your needs and goals before creating your personal treatment plan. After that, he can estimate your procedure cost. To help make cosmetic surgery affordable, Motakef Plastic and Reconstructive Surgery can assist patients with information about with low-interest financing.
Do I need a breast lift or breast implants?
Whether you should get a breast lift, implants, or both will depend on your unique concerns and goals. In many patients, a breast lift can improve the shape and fullness of their breasts without implants. Dr. Motakef will assess your physical condition and also listen to your goals in your consultation, then decide whether you would benefit from implants, a lift, or an augmentation with a lift.
Will my nipples be moved?
Typically, the nipple-areola complex will be shifted up in the breast lift. If your areolas are excessively large or stretched, Dr. Motakef can incorporate an areola reduction during your surgery. This can be discussed during your appointment so he can choose the best incision pattern to use in your breast lift.
How long will my results last?
With proper care after surgery, your results can last for several years. Your breasts will still age normally, which means you may begin to see sagging and loose skin in time. Factors, such as significant weight loss or gain, can alter your results so it's best to stay at a steady weight after your breast lift. Pregnancy or breastfeeding following a breast lift may also alter your results, which is why Dr. Motakef recommends patients wait to get a breast lift until they are done having children.
Can a breast lift fix asymmetry?
A lift can improve asymmetry in your breasts if they differ in size, firmness, or degree of sagging. Dr. Motakef will evaluate the appearance and condition of your breasts during your consultation and talk about how a lift can help. During your surgery, he will adjust the tissue so your breasts are equal in size and position for better symmetry.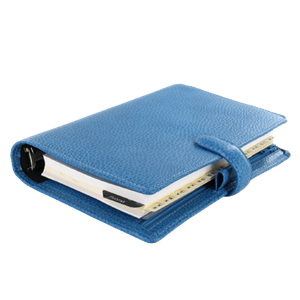 Related Procedures
Healthier-Looking Breasts
Surgical breast lifting has changed the lives of many individuals. If you suffer from sagging breasts that get in the way of everyday activities or prevent you from buying the clothing styles you desire, a mastopexy at Motakef Plastic and Reconstructive Surgery may be the answer you are looking for. When you have your first consultation with Dr. Motakef, he will provide a thorough examination, and your aesthetic concerns will be discussed. We will establish a specially tailored surgical plan to assist in transforming your breasts. We encourage you to contact our office in Anaheim Hills, CA to schedule a consultation.
Related Posts