What is a Mommy Makeover?
Plastic surgeon Dr. Saba Motakef regularly works with women who want their pre-pregnancy figure back. While pregnancy and childbirth are a miraculous process for women, they inevitably will alter the look, shape, and size of certain body parts — and could leave you feeling a little frustrated. The good news is that it's possible to reclaim a slimmer appearance with the assistance of a mommy makeover surgery performed at Motakef Plastic and Reconstructive Surgery. This body contouring treatment uses a combination of surgeries, often including a breast augmentation and/or lift paired with a tummy tuck, to reshape the body and reverse some of the changes that occur with pregnancy. While the breasts and abdomen are the areas most commonly addressed, depending on your needs, virtually any body part affected by pregnancy, weight gain, or nursing can also be treated. We welcome you to contact our office in Anaheim Hills, CA to schedule your consultation for a mommy makeover to discuss what strategies would work best for you.
Mommy Makeover Reviews
"I have been seeing Doctor Motakef for slightly under a year for various of my aesthetic needs. I have followed him from Riverside to Orange. He is the sweetest person and has hands of silk but most of all he is honest. He isn't the type of doctor to suggest you do more to yourself just to make more money, and for a plastic surgeon, that says alot! My husband went with me to my mommy makeover consultation (which he was completely against) and he came out so happy and comfortable with Dr. Motakef. Ladies if you need ANYTHING to make you feel better about yourself, go see Dr. Mother, he wont steer you wrong....I promise."
- S.E. /
Google /
Sep 24, 2020
Previous
Next
Ideal Candidates for Mommy Makeover
Ideal candidates for a mommy makeover procedure are those who have undergone pregnancy and childbirth and have worked to get a slimmer look through diet and exercise with little results. For many women, surgery is recommended to help them achieve their pre-pregnancy figure. If you have completed childbearing and are frustrated with the imperfections left behind, such as saggy, deflated breasts, loose skin in the abdominal area, or undesirable and stubborn pockets of fat in the lower back or flanks, this procedure could be a great option for you. Dr. Motakef's goal is to work with you to identify the best strategy to help you get back your pre-pregnancy shape.
How Is a Mommy Makeover Done?
The mommy makeover procedure is a body contouring treatment which Dr. Motakef can specifically tailor based on the areas of concern to be addressed. While many different procedures can be combined to achieve your goals, the most common treatments address the abdomen and breasts. To treat the abdomen, a tummy tuck can be combined with liposuction of the flanks, abdomen, and/or lower back. To treat the breasts, a breast lift can be performed, often in combination with breast implants. Mommy makeover surgeries are generally outpatient procedures performed while a patient is under general anesthesia, taking 4 – 6 hours, depending on the specific procedures performed. Patients generally go home after a brief stay in a private recovery area.
What to Expect After Your Surgery
Once you leave the surgery center, you will begin to recover at home with the detailed post-operative instructions we provide. Depending on the procedures performed, the recovery process for a mommy makeover can take a little bit longer than the average plastic surgery procedure. Moving around and walking straight can be difficult the first 1 to 2 weeks after a tummy tuck surgery. Similarly, patients will often have surgery performed simultaneously on their breasts, and this will require additional healing and down time. Even while final results may not be seen for 3 to 6 months, the majority of women are able to get back to a somewhat normal routine within several weeks. Most patients are able to return to work around 4 weeks after this procedure. Exercise can resume in around 6 to 8 weeks. In the end, this surgery at Motakef Plastic and Reconstructive Surgery can lead to amazing outcomes and help restore your self-confidence.
Frequently Asked Questions
How much does a mommy makeover cost?
The cost of a mommy makeover can vary, depending on what you are including in your surgery. In your consultation, Dr. Motakef will need to create an individual treatment plan and then based on this, his patient care coordinator will be able to discuss possible costs. Motakef Plastic and Reconstructive Surgery accepts several payment methods, and we can help you find options for low-interest financing.
How do I decide what to include in my mommy makeover?
During your initial consultation with Dr. Motakef, he will listen to your concerns and goals carefully before performing a physical examination. Following his examination, he can give you recommendations on what specific procedures should be a part of your treatment plan. Typically, a mommy makeover includes breast surgery (augmentation and/or a lift) combined with a tummy tuck and liposuction. If you have additional areas of concern, these can be addressed as well at the time of your mommy makeover surgery.
Will I have scars?
While a mommy makeover offers a beautiful new figure, it does leave surgical scars. In most cases, patients will have a scar from either a breast augmentation or lift in addition to a tummy tuck scar. Dr. Motakef will make every effort to meticulously repair your incisions and plan your scars carefully so that they can be concealed by swimsuits and underwear. As part of your post-surgical instructions, Dr. Motakef or a member of his staff will go over scar care so your incisions heal flat and fade with time.
What if I get pregnant again?
Ideally, you should hold off on getting a mommy makeover until after all pregnancies have been completed so that the surgical results aren't compromised. Generally, all treated areas of your body are at risk for stretching out if a subsequent pregnancy were to occur. Should you get pregnant after your mommy makeover, another surgery may have to be performed to refresh your results.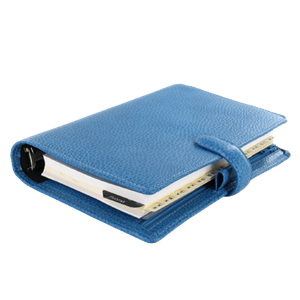 If you are feeling frustrated with your body and the effects of pregnancy, we invite you to contact Motakef Plastic and Reconstructive Surgery in Anaheim Hills, CA to hear more about the mommy makeover procedure. This body contouring surgery is highly effective for helping you restore your pre-pregnancy physique. During your consultation, Dr. Motakef will address your concerns and aesthetic goals to create a customized surgical plan to enhance each area. Using cutting-edge treatments, Dr. Motakef can help you regain the body and figure you desire.
Related Procedures
Related Posts