What is a Mommy Makeover?
Plastic surgeon Dr. Saba Motakef regularly works with women who want their pre-pregnancy figure back. While pregnancy and childbirth are a miraculous process for women, they inevitably will alter the look, shape, and size of certain body parts — and could leave you feeling a little frustrated. The good news is that it's possible to reclaim a slimmer appearance with the assistance of a mommy makeover surgery performed at Motakef Plastic and Reconstructive Surgery. This body contouring treatment uses a combination of surgeries, often including a breast augmentation and/or lift paired with a tummy tuck, to reshape the body and reverse some of the changes that occur with pregnancy. While the breasts and abdomen are the areas most commonly addressed, depending on your needs, virtually any body part affected by pregnancy, weight gain, or nursing can also be treated. We welcome you to contact our office in Anaheim Hills, CA to schedule your consultation for a mommy makeover to discuss what strategies would work best for you.
Mommy Makeover Reviews
"This office is absolutely spectacular! From the moment I came for my consultation all the way to my most recent post op appointment, I have been treated like a VIP! Every question answered, every concern addressed and the results of my mommy makeover- incredible! A class act every step of the way! If you're contemplating any type of plastic surgery, fillers, or Botox Dr Motakef and his team are waiting to provide you with the very best of patient care!"
- C.T. /
Google /
Jun 19, 2021
"I had a mommy makeover with Dr. Motakef and could not be happier! Dr. Motakef made me feel 100% comfortable from the pre op appointment to my three month post op. He explained my surgery procedure in detail and made sure he answered all of my questions. Aside from that, I really feel that Dr. Motakef was the perfect doctor for the goal I wanted to achieve. I have been working out for over ten years and lost so much weight but I was never going to get rid of my c section pouch with exercise alone. Dr. Motakef performed the right amount of liposuction to my flanks and hips and he gave me natural looking breasts, which is what I wanted. Dr. Motakef enhanced my figure and my confidence! Dr. Motakef followed up with me the night of my surgery and he was always available by phone to answer any post op concerns; he made me feel super comfortable being that this was my very first surgery. I would do my surgery with Dr. Motakef all over again."
- C.V. /
Google /
Apr 02, 2022
"If I could Give more than 5 stars I would! Dr Motakef has truly changed my life and I am only 5 days after surgery... last Thursday I had a full tummy tuck, breast reconstruction and lift with Lipo, I had the surgery at Inland breast and body in Ontario, and wow was this the place to go! I first met with dr Andreason who introduced me to Dr.Motakef months ago and I am so thankful he did, he is truly a master at what he does and does it with such compassion and grace. I feel amazing and this recovery has been fairly easy, mentally I was prepared going into this but with a great staff who stand behind a great dr, a breakdown on what they are doing and being so detailed, it just puts you at ease.  I am so thankful he was the one who did my surgery, and his office staff are all so kind and caring. What is great is they do so much in this office too!! Going to switch all my cosmetic (dysport, lip filler, anything in the future) to them because I am so impressed with the whole journey!If you are thinking of a mommy makeover or any surgery please schedule with this office, I promise his at ease voice and detail in the process will leave you very happy.Still not done in my journey and have a few more things scheduled in the upcoming months, and I couldn't be more excited knowing I am in the right hands :)"
- K.R. /
Yelp /
Feb 27, 2023
"Dr. Motakef gave me my body back. I have had multiple surgeries and a large amount of weightloss. I needed a full mommy makeover and he achieved what I had envisioned. His bedside manner, the staff and his work ethic made the entire experience so comforting and enjoyable. I am so pleased with my results and look forward to getting a few more things done in the future. I continue to get botox and fillers from his office and continue to refer him to friends and family and he never disappoints. So grateful to have crossed paths and couldn't recommend him any more. Definitely make an appointment for a consultation and you will see that he is the perfect fit for your plastic surgery needs."
- L.C. /
Yelp /
Jun 10, 2022
"Top notch care from Dr. Motakef and his team. He has gone above and beyond to exceed my expectations always accommodating my needs. I had done about 10-consultations with various plastic surgeons in orange county and riverside county. 1-female and the rest male surgeons. I am so happy I choose Dr. Motakef for my mommy makeover. From meeting with him the first time to every follow up appointment he has been so attentive and always has time for all my questions. Other surgeons rush you and sometimes I'd drive more time than I'd spent with the surgeon that is the complete opposite with Dr. Motakef. Highly recommend him he offers free in person consultations so you have nothing to loose. My recovery has been so smooth and pain free. I am thankful to him and his team for my procedure and care. It's been top notch. Thank you!!"
- M.L. /
Yelp /
Jun 16, 2021
Previous
Next
What are the benefits of a mommy makeover?
Small fat deposits and loose skin don't always respond to diet and exercise, no matter how hard you work. A mommy makeover can help you achieve results that may not be possible through traditional methods alone. Patients love working with Motakef Plastic and Reconstructive Surgery because they receive:
An individualized treatment plan: We understand that every mom is different and therefore requires a unique surgical approach.
Outstanding results: Dr. Motakef is dedicated to providing dramatic outcomes that look and feel great, no matter your goals.
A safe and comfortable experience: We use the latest techniques to help ensure a smooth surgery and recovery.
An experienced and compassionate team: From your initial consultation to post-operative care, our team will be with you at every step.
Ideal Candidates for Mommy Makeover
Ideal candidates for a mommy makeover procedure are those who have:
Undergone pregnancy and childbirth
Saggy, deflated breasts
Loose skin in the abdominal area
Undesirable and stubborn pockets of fat in the lower back, abdomen, or flanks
Not achieved slimming results with diet and exercise
A desire to regain their pre-pregnancy figure
Finished having children
How Is a Mommy Makeover Done?
The mommy makeover procedure is a body contouring treatment which Dr. Motakef can specifically tailor based on the areas of concern to be addressed. While many different procedures can be combined to achieve your goals, the most common treatments address the abdomen and breasts. To treat the abdomen, a tummy tuck can be combined with liposuction of the flanks, abdomen, and/or lower back. To treat the breasts, a breast lift can be performed, often in combination with breast implants. Mommy makeover surgeries are generally outpatient procedures performed while a patient is under general anesthesia, taking 4 – 6 hours, depending on the specific procedures performed. Patients generally go home after a brief stay in a private recovery area.
What to Expect After Your Surgery
Once you leave the surgery center, you will begin to recover at home with the detailed post-operative instructions we provide. Depending on the procedures performed, the recovery process for a mommy makeover can take a little bit longer than the average plastic surgery procedure. Moving around and walking straight can be difficult the first 1 to 2 weeks after a tummy tuck surgery. Similarly, patients will often have surgery performed simultaneously on their breasts, and this will require additional healing and down time. Even while final results may not be seen for 3 to 6 months, the majority of women are able to get back to a somewhat normal routine within several weeks. Most patients are able to return to work around 4 weeks after this procedure. Exercise can resume in around 6 to 8 weeks. In the end, this surgery at Motakef Plastic and Reconstructive Surgery can lead to amazing outcomes and help restore your self-confidence.
Frequently Asked Questions
How much does a mommy makeover cost?
The cost of a mommy makeover can vary, depending on what you are including in your surgery. In your consultation, Dr. Motakef will need to create an individual treatment plan and then based on this, his patient care coordinator will be able to discuss possible costs. Motakef Plastic and Reconstructive Surgery accepts several payment methods, and we can help you find options for low-interest financing.
How do I decide what to include in my mommy makeover?
During your initial consultation with Dr. Motakef, he will listen to your concerns and goals carefully before performing a physical examination. Following his examination, he can give you recommendations on what specific procedures should be a part of your treatment plan. Typically, a mommy makeover includes breast surgery (augmentation and/or a lift) combined with a tummy tuck and liposuction. If you have additional areas of concern, these can be addressed as well at the time of your mommy makeover surgery.
Will I have scars?
While a mommy makeover offers a beautiful new figure, it does leave surgical scars. In most cases, patients will have a scar from either a breast augmentation or lift in addition to a tummy tuck scar. Dr. Motakef will make every effort to meticulously repair your incisions and plan your scars carefully so that they can be concealed by swimsuits and underwear. As part of your post-surgical instructions, Dr. Motakef or a member of his staff will go over scar care so your incisions heal flat and fade with time.
What if I get pregnant again?
Ideally, you should hold off on getting a mommy makeover until after all pregnancies have been completed so that the surgical results aren't compromised. Generally, all treated areas of your body are at risk for stretching out if a subsequent pregnancy were to occur. Should you get pregnant after your mommy makeover, another surgery may have to be performed to refresh your results.
What about nonsurgical treatments?
Childbirth and pregnancy are hard on your body, so nonsurgical treatments usually aren't enough to produce noticeable improvements. During your consultation, Dr. Motakef will discuss both surgical and nonsurgical options. After listening to your concerns and goals, he will let you know if procedures like nonsurgical fat reduction (including CoolSculpting), laser vaginal rejuvenation (for example, ThermiVa), or noninvasive skin tightening (for example, ultherapy or Thermage) may be considered.
Can I breastfeed with implants?
If you want to breastfeed after breast augmentation, be sure to tell Dr. Motakef during your consultation. It is usually possible to breastfeed after implants, with the right placement and technique. Pregnancy and breastfeeding can alter your results, which is why it is best to wait until after you are done having children to have breast surgery.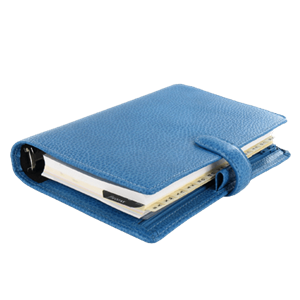 If you are feeling frustrated with your body and the effects of pregnancy, we invite you to contact Motakef Plastic and Reconstructive Surgery in Anaheim Hills, CA to hear more about the mommy makeover procedure. This body contouring surgery is highly effective for helping you restore your pre-pregnancy physique. During your consultation, Dr. Motakef will address your concerns and aesthetic goals to create a customized surgical plan to enhance each area. Using cutting-edge treatments, Dr. Motakef can help you regain the body and figure you desire.
Related Procedures
Related Posts