Correct the visible signs of aging with the JUVÉDERM collection of injectable wrinkle fillers. From treating wrinkles and lines to creating full, plump lips, JUVÉDERM dermal fillers at Motakef Plastic and Reconstructive Surgery in Anaheim Hills, CA provide attractive, natural-looking results. JUVÉDERM fillers may be performed with only one formula, multiple formulas, or along with other nonsurgical procedures to achieve your needs and cosmetic goals. JUVÉDERM injectables are made with synthetic hyaluronic acid (HA) that is designed to increase the skin's natural supply of collagen and HA for supple, healthy skin. Talk to plastic surgeon Dr. Saba Motakef about rejuvenating your complexion without the expense and time of invasive plastic surgery through the JUVÉDERM collection of injectable wrinkle fillers.
JUVÉDERM VOLLURE™ and XC soften moderate to severe wrinkles and lines on the face, like nasolabial folds and other wrinkles around the nose and mouth. The results usually last for six months to a year.
JUVÉDERM VOLBELLA® and Ultra XC add shape to the upper lip, lower lip, or the entire mouth while also improving the look of fine lines in the lips. The results typically are visible for six months to a year.
JUVÉDERM VOLUMA® adds to the contour of the cheeks to treat volume loss in the mid-face. Results are typically visible for around a year.
What are the benefits of JUVÉDERM?
Wrinkles and hollow areas can change your appearance and make you appear tired, angry, or sad. While some people consider plastic surgery to correct visible signs of aging, others are not ready or able to commit to an invasive procedure. JUVÉDERM is a safe and effective alternative that can achieve many of the same results as surgery without anesthesia, scarring, or recovery time. JUVÉDERM wrinkle fillers also address a wide range of facial concerns at the same time. Dr. Motakef provides outcomes that look and feel natural.
Ideal Candidates For JUVÉDERM
The ideal candidates for JUVÉDERM injectable dermal fillers are adults who have lines and wrinkles on their face that they would like to correct. It can also be beneficial if you have naturally thin or age-related volume loss in your lips and/or cheeks. JUVÉDERM wrinkle filler treatments at Motakef Plastic and Reconstructive Surgery are fantastic if you are looking to refresh the appearance of your face without the expense and downtime of a surgical procedure (like eyelid lifts, brow lifts, facelifts, or lip implants).
JUVÉDERM® Reviews
"I came here a few weeks ago to get my lips done. I was extremely nervous! As soon as I walked in Chelsea and Ashlyn were there with such sweet smiles. They were both kind and definitely made me feel more relaxed and comfortable which is a plus! I was also thankful that Dr. Motakef sat down and talked to me about what I wanted and what I didn't. He will be 100% honest with you and help you achieve what it is you're looking for. Chelsea did my lips and made them look so perfect! I was scared about them looking "too big". I'm glad I trusted her judgement, she did a great job! I highly recommend taking a trip to their office. Will definitely be coming back :)"
- A.G. /
Google /
Sep 23, 2020
"Dr. Motakef is the most caring and talented doctor I have ever met! This was my first time getting lip fillers and he made me feel so comfortable and walked me through every single step of the way! He was extremely gentle and was very conservative with the look he was trying to achieve for me. He genuinely cares about what looks best on each patient and strives to meet all of his patients needs with the most natural looking approach. I absolutely love my lips, Dr. Motakef made me feel more confident in my own skin. The office is extremely clean, very welcoming, organized, all of the girls up front are excellent at their job! Definitely will be back! Xoxo"
- S.C. /
Google /
Oct 03, 2020
"If I could Give more than 5 stars I would! Dr Motakef has truly changed my life and I am only 5 days after surgery... last Thursday I had a full tummy tuck, breast reconstruction and lift with Lipo, I had the surgery at Inland breast and body in Ontario, and wow was this the place to go! I first met with dr Andreason who introduced me to Dr.Motakef months ago and I am so thankful he did, he is truly a master at what he does and does it with such compassion and grace. I feel amazing and this recovery has been fairly easy, mentally I was prepared going into this but with a great staff who stand behind a great dr, a breakdown on what they are doing and being so detailed, it just puts you at ease.  I am so thankful he was the one who did my surgery, and his office staff are all so kind and caring. What is great is they do so much in this office too!! Going to switch all my cosmetic (dysport, lip filler, anything in the future) to them because I am so impressed with the whole journey!If you are thinking of a mommy makeover or any surgery please schedule with this office, I promise his at ease voice and detail in the process will leave you very happy.Still not done in my journey and have a few more things scheduled in the upcoming months, and I couldn't be more excited knowing I am in the right hands :)"
- K.R. /
Yelp /
Feb 27, 2023
"Dr. Motakef is one of the most talented surgeons I have ever experienced. He has an artistic eye and genuinely cares about his patients. His aesthetic is natural and beautiful and I'm very happy with my results!"
- L.H. /
Google /
Sep 24, 2020
"Dr. Motakef is one of the most talented surgeons I have ever experienced. He has an artistic eye and genuinely cares about his patients. His aesthetic is natural and beautiful and I'm very happy with my results!"
- E.C. /
Google /
Oct 05, 2020
Previous
Next
JUVÉDERM treatments commonly only last about 15 – 30 minutes, depending on the number of areas being addressed. Your face will be cleaned and injection sites will be selected. If desired, numbing cream can be applied to the areas before your treatment. To reduce discomfort during the procedure, JUVÉDERM dermal fillers contain lidocaine (a local anesthetic). After your treatment, you are allowed to resume your daily routine; however, strenuous activity, like exercise, should be skipped for at least a day. You should be cautious to not apply pressure to your face immediately after your JUVÉDERM injections to avoid moving the gel into unwanted areas.
What to Expect After Your Filler Injections
You should experience a visible improvement immediately after your JUVÉDERM treatment, but you could also have mild swelling or bruising in the injected areas of the face for about 7 – 10 days. The results of JUVÉDERM dermal fillers typically can be seen for up to a year; some patients notice that their improvements last over a year after a few treatments. Talk to Dr. Motakef about how soon to book a touch-up or full session at Motakef Plastic and Reconstructive Surgery to maintain your results.
Is JUVÉDERM safe?
JUVÉDERM is made from hyaluronic acid, a naturally occurring substance that adds volume and hydration to your skin. This means that the risk of an allergic reaction is very low. If you have any history of skin problems or allergies, be sure to tell Dr. Motakef or a member of our team before you receive JUVÉDERM injections. We can make sure JUVÉDERM is safe for your needs.
Does JUVÉDERM create natural outcomes?
JUVÉDERM results are natural-looking, especially when compared to more invasive cosmetic treatments like facelift surgery. Our staff at Motakef Plastic and Reconstructive Surgery is experienced in administering JUVÉDERM injections to create outcomes that look and feel great. We work with each patient to ensure they love their new appearance.
Should I choose JUVÉDERM or wrinkle relaxers?
JUVÉDERM and wrinkle relaxers are two popular aesthetic treatments, but they work in different ways. JUVÉDERM is a dermal filler that adds volume to the skin, while wrinkle relaxers temporarily paralyze the muscles that cause creases and fine lines. The best way to figure out which treatment is right for you is during a consultation in Anaheim Hills, CA.
How much does JUVÉDERM cost?
Costs for Juvéderm will be based on the amount of filler that is needed to achieve your cosmetic goals. Before your Juvéderm treatment, a customized treatment plan will be developed to fit your aesthetic goals and budget. After this, your injector can estimates costs and discuss payment options.
Are JUVÉDERM injections painful?
While most patients don't think it's necessary, a numbing cream can be applied to the treatment area before injection if you are concerned about any discomfort. Following the injection, you might feel mild to moderate bruising and swelling that will usually subside within a week. You should contact our office if you experience any severe pain or abnormal side effects after your injection.
What is the difference between a wrinkle filler and relaxer?
Fillers and relaxers address wrinkles throughout the face, but through different methods. Wrinkle relaxers, like BOTOX, smooth dynamic wrinkles caused by chronic muscle contractions. Juvéderm is an injectable wrinkle filler that corrects static wrinkles by increasing volume. Juvéderm is ideal for treating mild to moderate wrinkles or to add volume to your cheeks and lips.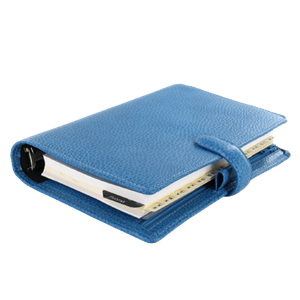 Youthfully Smooth and Full
To rejuvenate the youthful appearance of your face, schedule an appointment for JUVÉDERM dermal fillers at Motakef Plastic and Reconstructive Surgery. While we are located in Anaheim Hills, CA, we proudly serve clients from all over the region, including Yorba Linda, Brea, Fullerton, Villa Park, and Placentia. Each of the JUVÉDERM formulas is designed to treat the most typical signs of aging so Dr. Motakef can create a treatment plan to fit your specific needs and goals.
Related Treatments
Related Posts