Loose skin and unwanted fat surrounding the abdomen can be frustrating and challenging despite attempts to get rid of them with diet and exercise. Significant weight loss, childbirth, and aging are the primary reasons why some patients may deal with these problems. Often, patients are unable to attain a tighter and slimmer abdomen with diet and exercise alone. A tummy tuck, also known as an abdominoplasty, is a body contouring plastic surgery procedure that redefines the stomach area, achieving attractive outcomes for patients. Plastic surgeon Dr. Saba Motakef performs tummy tuck surgery to help you achieve your goals. This cosmetic treatment at Motakef Plastic and Reconstructive Surgery allows patients the opportunity to achieve a more youthful shape and figure. Contact our Anaheim Hills, CA office to learn more about how abdominoplasty can eliminate excess fat and skin while also tightening the ab muscles.
Tummy Tuck Reviews
"Best surgeon I've ever had the pleasure to work with, he's patient, addressed all concerns, and does excellent work! Dr. Motakef contacted me several times after surgery just to see how I was doing. I highly recommend him! ~ Vivian Escobar ~"
- T.E. /
Google /
Aug 03, 2020
"I've known Dr. Motakef for a few year's, part of his residency as a plastic surgeon was at Riverside County Hospital where I had the privilege to work with him. Dr. Motakef is an outstanding person and surgeon. I recently had Abdominalplasty, my experience has been amazing. Each day I love my results more and more. I highly recommend Dr.Motakef."
- C.R. /
Google /
Nov 18, 2020
"My journey with plastic surgery started in 2019 I wanted a tummy tuck Dr.Motakef did an amazing job changed my like 👍 had no complications at all than in 2020 went somewhere else for a inner thigh lift and was not satisfied with them at all instead of going back I came to see Dr.Motakef in April 2021 explained to him I was not happy with my thighs so he suggested for me to get inner thigh Lipo and I wanted a breast lift with implants but he suggested to just get I'mplants so we went with that he did such an amazing job again to wear I didn't need a lift im so satisfied with my body after losing 150lbs my body was a hot mess Thanks To Dr.Motakef I look and feel amazing Thank You once again you have made me feel 💯% Confident about myself and my body"
- M.S. /
Google /
Jun 09, 2021
"Top notch care from Dr. Motakef and his team. He has gone above and beyond to exceed my expectations always accommodating my needs. I had done about 10-consultations with various plastic surgeons in orange county and riverside county. 1-female and the rest male surgeons. I am so happy I choose Dr. Motakef for my mommy makeover. I had breast exchange salene to silicone, full tummy tuck with lipo of the flanks and also had lipo of inner thighs. From meeting with him to every follow up appointment he has been so attentive and always has time for all my questions. Highly recommend he offers free consults so you have nothing to loose really. So thankful to him and his team for my procedure and care."
- P. /
RealSelf /
Jun 13, 2021
"Dr. Motakef not only did an amazing job with the outcome of my procedure but he was also great with communication regarding any concerns or questions I had. He made what would be an awkward situation for me very comfortable and handled it in a professional manner. As mentioned, the surgical site looks great, and I couldn't be more happier with the results. I have already recommended him to family and friends!"
- A.Z. /
Google /
Aug 03, 2020
Previous
Next
Who Is a Candidate for a Tummy Tuck?
Tummy tuck surgery can be offered to both men and women. If you find yourself feeling frustrated over loose skin, as well as unwanted fat in the abdomen, this cosmetic surgery can help you reclaim a slimmer and more toned figure. Dr. Motakef suggests you be at a normal weight before undergoing this treatment. Tummy tuck surgery is not a substitute for weight loss — it removes loose skin, and studies show that complication rates can be higher in patients undergoing this surgery who are significantly overweight. Women considering this treatment should be past childbearing so that the surgical outcomes are not impacted by an additional pregnancy.
How is a tummy tuck Performed?
Abdominoplasty is performed under general anesthesia. There are numerous surgical options that come into consideration when the surgery is performed by Dr. Motakef, which are customized according to the individual's goals and physical exam findings. To start, the incision type is chosen based on the quantity of excess skin. Some individuals with extensive loose skin may require a full tummy tuck. This abdominoplasty technique makes an incision from hip to hip, just above the pubic region. If you have had a previous C-section, your scar can be incorporated in this incision. In addition to this incision, in a full tummy tuck, an incision is also made around the belly button. The skin and tissue above your abdominal wall muscles (your "abs" and "obliques") is elevated. The ab muscles are then tightened with multiple layers of sutures, almost like an internal corset. Skin is re-draped, excess skin and fat are removed, and then incisions are repaired. Liposuction is often used for additional contouring.
Patients with more loose skin will require an extended tummy tuck incision, which is similar to the procedure described above but requires a longer incision. Other patients with minimal skin wrinkling may be better suited for a less invasive technique known as a mini-abdominoplasty or mini-tummy tuck. These individuals still benefit from skin tightening but will usually receive a smaller scar because they have less loose skin. Less muscle tightening is also generally needed in patients undergoing a mini-abdominoplasty. Regardless of the method, all abdominoplasty procedures at Motakef Plastic and Reconstructive Surgery involve the removal of hanging skin and fat.
What to Expect After Tummy Tuck
When abdominoplasty surgery is completed, you will be monitored in a private recovery area and released wearing an abdominal binder to help control swelling. Patients are advised to walk slightly flexed at the waist to minimize tension on their incisions for the first one to two weeks after surgery. Standing straight becomes easier once the abdominal muscles relax and the incision begins to heal. Most patients can resume more normal activities around three to four weeks after surgery. Most patients return to work around 4 weeks after surgery. Exercise can begin around six to eight weeks after surgery or when you are cleared by Dr. Motakef. The abdominal area will feel sore and tight, but this will resolve once fully healed. While you will notice dramatic changes to your abdomen after surgery, it can take several months to see your final results.
Frequently Asked Questions
How much does a tummy tuck cost?
At the time of your initial consultation, Dr. Motakef will develop a customized surgical plan to address your specific concerns and goals. Our staff will be better able to estimate your costs when the type of tummy tuck is decided, including which tummy tuck technique will be used, whether or not liposuction is needed, and other factors. To ensure you get beautiful results from an experienced plastic surgeon, Motakef Plastic and Reconstructive Surgery makes it easier to afford your tummy tuck by accepting many payment methods and helping you find low-interest medical financing.
What type of tummy tuck should I get?
You will probably get one of the three most common types of abdominoplasty: full, mini, and extended. During your initial consultation, Dr. Motakef will ask about your concerns and goals before examining your abdomen. Then, he can help you decide the technique that will produce your best results. For example, a full tummy tuck is better if you want to correct loose skin in both the upper and lower abdomen while a mini tummy tuck is good for concerns below your belly button, like a "pooch." The extended technique can improve the upper and lower abdomen and also address skin laxity that extends farther around your waist.
What will my scars look like?
The incisions needed for your tummy tuck will depend on which technique is being used. For all tummy tucks, Dr. Motakef closes incisions meticulously minimize scars. He also makes incisions in areas that are less visible (in the pubic region and around the belly button) so they can be concealed by underwear or a swimsuit. Following your surgery, it is important to adhere to your scar care instructions to optimize their final appearance.
Can I get pregnant after a tummy tuck?
Although you may still get pregnant following a tummy tuck, it will affect your results. Dr. Motakef recommends that you are done building your family before you get a tummy tuck. If you do get pregnant following a tummy tuck, another surgery may be done to refresh your results.
Can I get a tummy tuck with another surgery?
Many patients combine a second surgery with abdominoplasty to get more dramatic improvements. During your consultation with Dr. Motakef, talk to him about all of your concerns so a unique treatment plan can be developed that addresses all of your goals. You might combine abdominoplasty with other body contouring procedures after undergoing significant weight loss. If you are trying to improve your body after having children, you may be an ideal candidate for a mommy makeover procedure, which combines a tummy tuck with breast augmentation or a breast augmentation plus lift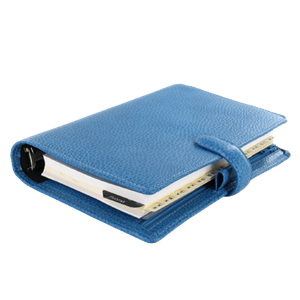 A variety of factors can lead to a sagging abdominal area that leaves behind hanging skin. We understand it can be a troubling problem to have — tummy tuck surgery is an excellent way to overcome this when diet and exercise don't work. If you are embarrassed by the stretched-out skin in your abdomen, no matter how minimal or severe, surgical body contouring at Motakef Plastic and Reconstructive Surgery can help you get the look you desire. We invite you to call our office in Anaheim Hills, CA to schedule your consultation with Dr. Motakef.
Related Procedures
Related Posts