A great facial may help everyone feel and look more attractive, which is why Motakef Plastic and Reconstructive Surgery is happy to offer Anaheim Hills, CA women and men the advanced HydraFacial. This is a state-of-the-art tool that assists in providing professional facials that boost the health and tone of your skin by customizing your treatment. Whether you are concerned about signs of aging, clogged pores, rough skin texture, or dry spots, plastic surgeon Dr. Saba Motakef and his experienced team at Motakef Plastic and Reconstructive Surgery will create a custom HydraFacial treatment for your skin type that addresses your needs and concerns. Make an appointment to get more information about the HydraFacial system and other treatments to keep your complexion looking young and healthy.
What are the benefits of a HydraFacial?
Traditional facials only address the outermost layer of skin. Our advanced HydraFacial uses patented technology to manage a wide range of skin concerns by using cleansing, exfoliating, and hydrating elements. Patients often work with Dr. Motakef for the following reasons:
Fast: Our HydraFacial can be performed in as little as 30 minutes, making it a convenient lunchtime treatment.
Customizable: Different products and techniques can be used during the HydraFacial to address specific skin concerns such as fine lines, sun damage, and more.
Comfortable: A HydraFacial is a noninvasive treatment that does not require any discomfort or downtime.
HydraFacials are designed to be suitable for women and men of all ages and skin types. The treatment can be customized to meet your specific needs. Skin concerns that may be treated with a HydraFacial are:
Sun or brown spots
Infrequent or chronic outbreaks of acne
Decreased skin firmness or elasticity
Fine lines and wrinkles
Large or congested pores
Oily or greasy skin
Rough texture
Uneven or dull tone
HydraFacials will be done in our office in about 30 minutes. The procedure will start with a thorough consultation to decide the best approach to the facial. After your plan is complete, you may lie back in a private room as your procedure begins. HydraFacials include six main steps: cleansing, exfoliation, extraction of the pores, moisturization, adding nourishment, and long-lasting skin protection. These parts are customized to the needs of your skin by selecting the appropriate cleanser, level of exfoliation, moisturizers, serums, and any other needed products. A HydraFacial can be customized further with another complementary skin treatment, like a chemical peel.
If needed, you may reapply cosmetics after your HydraFacial treatment to conceal any redness before you resume your day. You will probably notice skin improvements shortly following your treatment with final results developing in 3 – 7 days. To maintain the improvements to your complexion, Dr. Motakef recommends getting these treatments in monthly intervals. During your consultation, we will schedule ongoing appointments and talk about a home skin care routine to nourish your skin between HydraFacial appointments.
Are HydraFacials safe?
HydraFacials are safe even for individuals with sensitive skin. Of course, patients will need to undergo an evaluation with Dr. Motakef prior to their first treatment to ensure that they do not have any contraindications for the HydraFacial system. Please inform us if you are pregnant, breastfeeding, or have had any recent cosmetic procedures so that we can tailor your HydraFacial accordingly.
How do I prepare for a HydraFacial?
No special preparation is necessary for a HydraFacial treatment. We do recommend that you avoid using any exfoliating scrubs or other harsh products at least 24 hours prior to treatment. These products can make your skin more sensitive and may increase your risk of irritation. You may also want to avoid excess sun exposure and tanning beds.
Why choose us for HydraFacials?
Motakef Plastic and Reconstructive Surgery is committed to providing patients with safe and effective treatments like HydraFacial. These treatments are performed by experienced staff members in a comfortable and welcoming office environment. We take the time to get to know each patient and their unique aesthetic goals to ensure they receive the best possible care.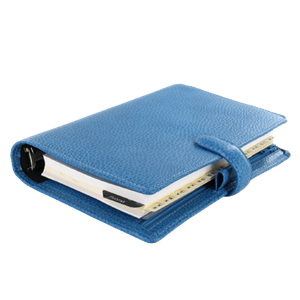 With so many professional and home facials available, it can be overwhelming to choose which fits your needs. The HydraFacial system gives you control over the techniques in your treatment, adjusting every step to customize your results. At Motakef Plastic and Reconstructive Surgery, we pride ourselves on providing customized treatments to each of our valued patients. This procedure exemplifies our dedication to our patients. If it's time for a professional facial and you want to learn more about the technology of HydraFacials, schedule an appointment with Dr. Motakef at our office in Anaheim Hills, CA.
Check out this video for more information on the HydraFacial® procedure!
Related Posts