What is a Breast Reduction?
Excessively large breasts can create social and functional setbacks for women. In addition, uneven and very large breasts can lead to self-confidence issues and overall embarrassment, as well as pain in both the neck and back. Plastic surgeon Dr. Saba Motakef has helped countless women get back their confidence and enjoy an active lifestyle through surgical reduction of the breasts. This functional and aesthetic surgery at Motakef Plastic and Reconstructive Surgery reduces excess breast tissue and skin to recontour the breasts to a smaller, more balanced size. This surgery also reshapes the size of the nipples and moves them so they appear normal with the new breast size. In most cases, a breast lift can also be performed to produce a tighter and youthful appearance.
Do I qualify for a breast reduction?
Patients who are good candidates for breast reduction surgery:
Have heavy, overly large breasts that interfere with daily life
Experience difficulty leading an active life (exercising, etc.)
Get skin rashes or have skin irritation
Have poor posture
Experience frequent back pain
It is important patients are at a stable weight before surgery. In your consultation, Dr. Motakef will take the time to listen and understand your goals and explain all breast surgery options available to you. Then, he will design a surgical treatment plan to produce the right results for you.
Breast Reduction Reviews
"Dr. Motakef is the best doctor around. He professional, caring, expert at what he does and will go the extra mile to make sure you are 100% absolutely comfortable with whatever procedure you are having done. He follows up when he says he will. He makes himself available for questions and concerns. I had a breast reduction and septorhino plasty with him. I love my results. I would highly recommend Dr. Motakef! Great doctor and all around awesome guy."
- S.B. /
Google /
Sep 20, 2020
"Let me start of by saying that Dr. Motakef is by far the best! Most professional, kind, understanding and honest Doctor I have met. He's definitely My favorite person every procedure that I have had done with him he's always made me feel so comfortable so safe not Self-conscious or insecure, my breast reduction and lift was amazing could not be Happier... Just recently I did liposuction with him and OMG I'm so in love with my waistline and shape now! He's really amazing!!! Did a fantastic job, I love how conservative he does lip injections I have the perfect little pout now... I was very excited to try Botox and omg there is no going back I'm obsessed very conservative and natural looking no more forehead lines yay! I have to say if you are looking to do any type of procedure you should definitely go with Dr. Motskatef because he is the best!"
- G.M. /
Google /
Feb 14, 2021
"Dr. Motakef is kind and truly cares about his patients. He gave me options and sets clear expectations. I had a breast implants revision/ lipo and couldn't be happier. I felt comfortable and he understood my concerns. His surgical skills and attention to detail are short of remarkable. I definitely recommend Dr. Motakef."
- A.M. /
Google /
May 19, 2021
"I saw Dr Motakef for a revision breast augmentation earlier this year. I came to him with saline breast implants from many years before that made my chest feel wide, and they were too far apart for any decent cleavage. Dr. Motakef made me feel right at home from our very first consultation. He explained that some of my problems were related to the width and projection of my implants, and to the size of my implant pocket. He helped me come up with the right implant size and profile to help me achieve my goals. He replaced my implants with high profile silicone implants that were narrower than the ones I had before. I don't feel wide anymore, instead I finally feel like I have the proportions I've always wanted. He made some adjustments in my pocket that gave me the cleavage I wanted too! 6 months after my surgery, and I couldn't be happier with my results! I highly recommend him and will be sure to return to him for any future surgeries!"
- T. /
RealSelf /
Jun 19, 2020
"I think often you may encounter physicians who are skilled in their practice, but lack good bedside manner. Dr. Motakef is an amazing physician who is both excellent in his practice as well as in his interactions with patients and family members. I saw Dr. Motakef for breast implant removal after having my breast implants for over 10 years. He listened intently to my concerns, took the time to answer questions, educate me, and nurture a sense of confidence in my decision. He has a manner that put any anxiety I had at ease, was caring in his approach, and thoughtful in his responses and the care he provided. After the initial removal of the implants, I took a little time to adjust to my new appearance. Dr. Motakef was understanding and patient as he addressed my concerns, and offered potential options in the future to be sure I was fully satisfied. Once I had healed, I could not be happier with my appearance and the care I received. I confidently recommend Dr. Motakef to anyone, and will certainly seek him out for any care I need in the future."
- K. /
RealSelf /
Jun 19, 2020
Previous
Next
Breast Reduction Surgery Technique
Surgical breast reduction is an outpatient procedure and is performed with general anesthesia. The duration of the surgery is dependent upon various factors, including the incision type, the general technique, and finally, the degree of reduction. Breast reductions primarily differ in terms of the type of tissue that is preserved in the breast to maintain blood supply to the nipple. Dr. Motakef's preferred technique is known as a superomedial pedicle technique, because this technique maintains breast tissue in the areas of the breast that preserve cleavage while removing tissue from other parts of the breast. Other techniques that may be used include medial pedicle, inferior pedicle, and superior pedicle techniques.
The degree of areola and nipple repositioning is also a factor. Sometimes, liposuction is also necessary for fat removal to decrease the breast size and contour the breast. At the time of the initial consult, all of these aspects are addressed with Dr. Motakef. The type of scars you will have after surgery are also reviewed. Depending on the size of the reduction, either an inverted-T or a vertical incision will be used. The majority of cases will require an inverted-T or anchor pattern of incisions. Breast fat and tissue will be removed, and the surrounding tissue and skin will be pulled tight and secured.
What to Expect After Breast Surgery
Once surgery has been completed, you will be observed closely in a quiet recovery area and then sent home to begin the healing process. A draining tube is sometimes placed near the surgical site to reduce swelling and bleeding. A compression bra will be provided for a few days that will support the breasts during the immediate recovery period. In a month or so, swelling will resolve and the breasts will naturally fall into position and the post-op effects will diminish. The vast majority of patients at Motakef Plastic and Reconstructive Surgery say they feel much lighter and more confident with their new figure. Remember, it is important to stay at a healthy body weight so that the surgical outcomes are not negatively impacted.
Frequently Asked Questions
How much does breast reduction surgery cost?
The cost of your breast reduction surgery can be reviewed with Dr. Motakef in your consultation. When he has developed your treatment plan, it will be easier to estimate your costs, including facility fees, anesthesia, and more. Reduction surgery usually leads to a dramatic improvement in all aspects of life, which is why our staff will help you find low-interest financing to make your treatment affordable, if necessary. We can also help you work with your health insurance company to see if your policy covers some of your costs.
Will my insurance cover breast reduction?
In some cases, your health insurance may pay part of the cost of your surgery if it is deemed medically necessary. If you are considering using your insurance, check with our staff to find out if Dr. Motakef is contracted with your insurance company. You should also contact your primary care provider to find out if your policy may cover the surgery and what they need in order to do this. Your insurance might need measurements, like your height, weight, body mass index (BMI), and body surface area.
Will my nipples be moved?
In most cases, the nipples and areola will be shifted up to a higher position during the surgery. If a very large amount of tissue and skin is being removed, your nipple-areola complex may be cut out entirely and moved as a graft. This is not very common, except for patients who are undergoing very large breast reductions. Dr. Motakef will select a technique, like the anchor incision, so the nipple and areola can be moved higher. It's also possible to reduce the size of the areolas. Your options will be discussed in your consultation before Dr. Motakef helps you decide on the best plan to meet your goals.
Can I breastfeed after a breast reduction?
Breast reduction surgery may affect your ability to breastfeed. While some women can still breastfeed after a surgical reduction, other women cannot. It's difficult to predict whether your breast reduction will cause you problems with breastfeeding. This is why Dr. Motakef suggests that patients be done with breastfeeding before considering breast reduction surgery.
Can my breasts regrow after surgery?
After breast reduction surgery, your breasts may get smaller or bigger with dramatic weight changes. This is why it's better to be at a healthy, stable weight before your surgery that's easy for you to maintain. In your consultation, Dr. Motakef will talk to you about the best ways to prepare for your surgery and what you should do afterward to help make sure you are happy with your results.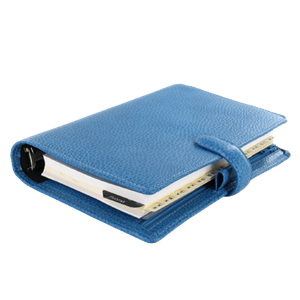 Dr. Motakef has helped many patients regain their health and enjoy their life with breast reduction surgery. During your consultation at our Anaheim Hills, CA office, Dr. Motakef will discuss all of the options to reach your aesthetic desires and develop a custom treatment plan to fit your needs. There is no need to continue living with the discomfort or lack of confidence that can sometimes accompany oversized breasts. We welcome you to call Motakef Plastic and Reconstructive Surgery to learn more about the outstanding results we can provide for you with breast reduction surgery.
Related Procedures
Related Post