About Facial Fat Transfer
There are numerous treatments that restore the volume and contour to the face; however, autologous fat transfer to the face is increasing in popularity since it provides natural results and long-lasting benefits. Loss of volume, most commonly caused by aging, tends to be more prominent around the cheeks, jawline, and eyes. Autologous fat transfer to the face is used to diminish the more common signs of aging, and it rebuilds fullness by smoothing lines, wrinkles, and folds in your face with your transferred fatty tissue. By removing extra fat from other areas of your body, plastic surgeon Dr. Saba Motakef can carefully process and re-inject the fat into the desired sections of your face for lasting, beautiful results. To learn more about facial fat grafting, contact Motakef Plastic and Reconstructive Surgery in Anaheim Hills, CA to schedule a consultation with Dr. Motakef.
What Are The Benefits Of A Facial Fat Transfer?
A personalized facial fat transfer performed by Dr. Motakef can provide dramatic results with a number of aesthetic benefits, including:
Restoring substantial age-related volume loss
Smoothing wrinkles and lines
Enhancing skin tone and texture
Rejuvenating the skin
Providing an overall more youthful appearance
Can be used on any facial area
Safer than fillers since it uses your body's own fat
Recovery time is short
Facial Fat Grafting Reviews
"Dr. Motakef, Ashlyn, and Naz are all spectacular! You feel as if you are their only patient which is incredible.Consulting with Dr. Motakef is a dream. He is patient and kind and truly listens to you and what you are looking for.He comes up with his own treatment plan and goes over it with you step by step to make sure you understand everything and to make sure it's what you're wanting.He clearly sets expectations with post op and results.I had my breasts augmentation redone (from 8 years ago), lipo with fat transfer to my breasts and hip dip areas.He is an incredible surgeon! I'm not even 2 weeks post writing this, and I know he has changed my life in ways that are indescribable. I cannot thank him enough!Ashlyn and Naz are so sweet, kind, and considerate! They always have a smile on their face and are willing to help however they can. They follow up with you in an extremely timely manner and they seem to genuinely care.I personally am only trusting Dr. Motakef and his team for any of my cosmetic needs going forward.Thank you all!!"
- J.M. /
Yelp /
Jun 09, 2021
"Dr Saba went above and beyond to provide me with the best of care - I feel fantastic. Dr Saba went above and beyond to provide me with the best of care resulting in an amazing outcome. I cannot thank him enough. His work and professionalism are impeccable. Thank you Dr Saba. God Bless you and may your future be rich and fulfilling.Liz Hernandez"
- L. /
RealSelf /
Oct 02, 2019
"In January I had a Face Lift with Dr. Saba Motakef, MD. I had 3 consultations, each with a different Doctor. However, Dr. Saba Motakef was by far the only physician that made me feel so comfortable to proceed with doing this surgery. I am so incredibly happy with my results! He was so attentive, he sent texts and did follow up calls to make sure I was comfortable. He payed attention to details and my concerns but also provided his best recommendation. The care that was provided by him carried all throughout my procedure into my recovery. I would highly recommend him for any treatments you are considering!"
- S. /
Google /
Jul 23, 2020
Previous
Next
Do I Need a Facial Fat Transfer?
As we age, we tend to lose volume in certain areas of the face, such as the temples, cheeks, and jawline. Fat transfer procedures can restore volume to these areas for natural-looking and long-lasting results. In select cases, transferring fat to your face can help smooth wrinkles, such as laugh lines and smile lines. Fat transfer can also improve the visibility of pitted areas and scars. You may also enhance your lips and cheeks with fat for a rejuvenated appearance. Unlike injectable wrinkle fillers, such as Restylane or JUVÉDERM, a fat transfer is a great choice if you'd like your results to last for much longer. Because the fat that is transferred is your own, living tissue, the results from fat transfer can last years.
Facial Fat Grafting Surgery Technique
Facial fat grafting is a two-part process that includes harvesting and processing the fat and then injecting it. Since a minimal amount of fat is usually required, Dr. Motakef usually uses twilight or local anesthesia, unless this procedure is combined with another procedure. To start, Dr. Motakef will use liposuction to extract fat, which will probably be taken from your hips, abdomen, or flanks. Once the fat is harvested, it can be processed and then prepared for injection. Dr. Motakef uses various techniques to optimize fat graft "take," or the amount of fat that survives after it is injected. Based on your treatment plan, fat may be grafted to your forehead, temples, cheeks, lips, and/or under your eyes to add volume to these areas.
What to Expect During Recovery
After your facial fat grafting procedure, your incisions will be sutured before you are sent into recovery. If sedation is used, our team will monitor you in the recovery area before you are sent home with a friend or family member. Prior to your surgery, Dr. Motakef or a member of his team will review your expected post-operative course and instructions to optimize your healing and recovery. Follow-up appointments should be made at Motakef Plastic and Reconstructive Surgery so Dr. Motakef can monitor your healing and results. Your recovery will vary, depending on the amount of fat that was taken and grafted, but you need to plan to spend 5-7 days to rest and heal. The most common symptoms are some discomfort, bruising, and swelling at the liposuction site(s) and the transfer site(s). You might see some improvements right away in your face, but it will take a few weeks until you will be able to see your final outcomes. In general, after fat is injected a finite amount of fat will be reabsorbed by your body (anywhere from 30-50% of the volume injected). However, the fat that survives can last for many years. Final results are generally seen around 3-6 months post-operatively.
Frequently Asked Questions
How much does facial fat grafting cost?
The cost for a facial fat graft will vary based on how much volume is being added and what specific areas are being treated. In general, this procedure can cost anywhere from $7,000 - 10,000. After a complete assessment, Dr. Motakef will determine how much fat is needed to achieve your goals and develop a custom plan. Based on this information, his staff can start to estimate costs, like anesthesia and facility fees. To make your facial fat grafting easier to afford, Motakef Plastic and Reconstructive Surgery takes many payment methods and can help you find low-interest financing.
Should I get a dermal filler or fat transfer?
Either a facial fat graft or an injectable wrinkle filler, like JUVÉDERM, may correct the visibility of fine lines and static wrinkles, as well as add volume to the face. While wrinkle fillers may create great results, a fat graft to the face often looks more natural and lasts longer. If you do not have significant volume loss in the face and are interested in temporary results with minimal down time, dermal fillers are a great solution fo you. If you are more interested in long lasting results and would benefit from higher quantities of volume, a fat transfer procedure might be a better option for you.
Can facial fat grafting be combined with another procedure?
Facial fat grafting is an excellent way to enhance the results of a facelift surgery. Dr. Motakef commonly recommends this procedure for patients who are undergoing facelift surgery. A fat graft can add volume to improve the balance and proportion of your face, which enhances the surgical results of a facelift or neck lift. A fat transfer to the face may also be performed with a nonsurgical treatment, such as a wrinkle relaxer (BOTOX or Jeuveau). Talk to Dr. Motakef in your consultation about your aesthetic concerns so he can create a comprehensive plan with nonsurgical and surgical procedures that reach all of your cosmetic goals.
How long does facial fat grafting take?
How long it takes to complete your facial fat transfer will depend on the amount of fat being harvested and processed, and the number of areas being treated to achieve the desired result. In general, this procedure takes one to two hours. As soon as your treatment plan is created in your consultation, Dr. Motakef will go over what you should expect, including how long it will take for liposuction, fat preparation, and grafting. Dr. Motakef takes his time to carefully inject even layers of fat with advanced techniques so your results are natural and long lasting.
Which areas of the face can be improved with fat grafting?
Facial fat grafting can be used in several locations to add volume or fill in wrinkles. Fat grafting is ideally suited to augment or enhance the temples, periorbital areas (around the eyes), the cheeks, nasolabial folds, lips, chin, and jawline. When injected to the cheeks, added volume helps these areas look lifted and fuller. In the lips, fat can act as a natural lip filler. Around the eyes, fat can be used to fill sunken or hollow areas. Fat can even be used to augment the chin or create a more defined jawline. Facial fat grafting may also treat the appearance of scars and wrinkles (for example, brow furrows or marionette lines). Dr. Motakef will develop your custom treatment plan to address your concerns and aesthetic goals.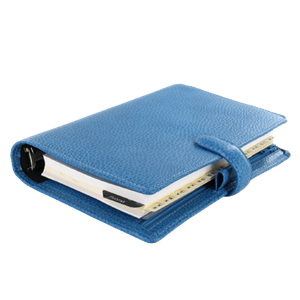 Fat transfer procedures are a brilliant way to add volume, smooth out lines, and enhance your gorgeous face. If you desire a more youthful, radiant look with a short recovery time, we encourage you to learn more about facial fat transfer at Motakef Plastic and Reconstructive Surgery to discover how it can help you attain your desired appearance. It's an excellent option for patients seeking a natural enhancement and lasting results. Call our Anaheim Hills, CA office to set up your consultation with Dr. Motakef.
Related Procedures
Related Posts