Ears that appear to stick outward and protrude, are asymmetric or misshapen, or look too large can affect your self-confidence, especially during childhood or teenage years. Ear surgery is a cosmetic treatment that helps to redefine the size and shape of the ears to create a pleasing look. Plastic surgeon Dr. Saba Motakef offers this surgery to help women, men, and children feel more confident about their ears. Regardless of the cosmetic issue, ear surgery at Motakef Plastic and Reconstructive Surgery allows an individual to proudly show their face at any angle with self-assurance. If you or your child are worried about the appearance of their ears, schedule an appointment with Dr. Motakef at our Anaheim Hills, CA office to get more information on ear reshaping surgery. We proudly serve the Anaheim Hills, CA community and beyond, including Anaheim, Yorba Linda, Brea, Orange, Fullerton, Villa Park, and Placentia.
What Are The Benefits Of Ear Surgery?
Otoplasty, or ear surgery, designed and performed by Dr. Motakef, can remake your look or the look of your child. Some of the benefits of ear surgery include:
Addressing a range of ear concerns
Repositioning the ears to lay flatter
Reducing overly large ears
Balancing asymmetrical ears
Treating congenital ear problems
Repairing traumatic damage
Creating a natural look
Boosting self-image and confidence
Effective for children as young as six
Ideal Candidates for Ear Surgery
Ear surgery can be done on patients of all ages; however, it is common among young children and teens with prominent ears. By age six or seven, the ear is nearly fully developed, and this treatment is safe and effective. If you are self-conscious from the shape and size of your ears because they are misshapen or protrude outward, otoplasty can help attain a normal appearance.
Patients with gauged earlobes (stretched earlobes from ear piercings) may become dissatisfied with the shape of their earlobes and wish to have their earlobes reconstructed. If this is the case, Dr. Motakef usually recommends removing or downsizing your piercings for a period of 3-6 months before undergoing surgery. This will allow the soft tissues of the earlobe to retract. Individuals who suffer from a torn or damaged earlobe may also be a candidate for ear surgery.
How Is Ear Surgery Performed?
Ear reshaping surgery is completed using local anesthesia with or without sedation or general anesthesia. In patients with prominent ears, the incision is made behind the ear or inside the inner ear. During surgery, a small ellipse of skin and cartilage is usually removed. The ear is then reshaped with permanent sutures that create a new contour and a natural-looking appearance. It is typical for both ears to be altered during otoplasty to ensure they look and appear balanced. After this, the incisions are secured with sutures and carefully bandaged so they stay protected.
Earlobe surgery is generally performed under local anesthesia. Depending on the severity of the gauging, tissue is strategically excised and then re-arranged to reshape the earlobe and create a natural appearing earlobe. The earlobe is closed meticulously with layered sutures then carefully bandaged.
Recovery After Ear Surgery
When the procedure is over and it is safe to leave the outpatient surgery center, you will rest and recover at home. One of our professional staff members will provide you with detailed recovery instructions. It's very important to not touch the ears. Also, you or your child should not lay on the ears, but instead, sleep propped up for the first few days. Elevating the head will assist with swelling and pain. Dr. Motakef recommends seeing his otoplasty patients back within the first week — during this time, he will be able to remove the coverings and assess you or your child's surgical results. After ear pinning surgery, patients should wear an elastic ski-band continuously for a period of 2 to 3 weeks to provide compression over the ears. The outcomes are noticeable almost immediately, and the results will continue to look better as the ears heal.
Frequently Asked Questions
How much does ear surgery cost?
Costs for ear surgery will depend on what is being performed (ear shaping, pinning, earlobe repair, or a combination). Once you have discussed your concerns and goals with Dr. Motakef, he can create your treatment plan and his patient care coordinator can estimate costs.In general, cost for ear surgery ranges from as little as $750 - 1,000 to correct a gauged ear lobe to $6,000 - $10,000 for an ear pinning procedure. Our office accepts several payment options and we can help you obtain low-interest medical financing.
Will the results of ear surgery last?
The ears typically grow faster compared to other areas of the face and body, which is why ear surgery can be carried out on younger patients with long-lasting outcomes. Dr. Motakef will assess the ears and then talk about realistic expectations and also how long the results should last. Although there is a small risk of recurrence, in general, the results of an otoplasty should be permanent. In the event that there are significant changes to the ears because of an injury, another otoplasty can be done.
How old should my child be to consider otoplasty?
The ears are nearly fully developed by six to seven years of age. Patients this age or older are good candidates for ear surgery. While the ear is generally fully developed at this stage, the cartilage and tissue are still malleable, making them easier to reshape. This age is also good since it's before children start school or are early enough in their schooling that they can avoid teasing. Even though a lot of otoplasty patients are young children, Dr. Motakef also performs otoplasty on adults.
Do I need to have both ears done or just one?
The most common problems, including ears that are too large or stick out, occur in both ears so both will need to be fixed. During the surgery, Dr. Motakef will adjust both ears to make them as symmetrical as possible. However, if only one ear has to be changed, the shape and size will be altered to mirror the other ear. When he develops your surgical plan, Dr. Motakef will let you know if one or both ears will be corrected.
What about fixing stretched or torn earlobes?
The popularity of oversized earrings and ear gauges are making earlobe repair a popular surgery at Motakef Plastic and Reconstructive Surgery. If you are interested in having earlobe surgery, schedule a consultation with Dr. Motakef. He will analyze the damage and then let you know what may be done to repair your earlobes.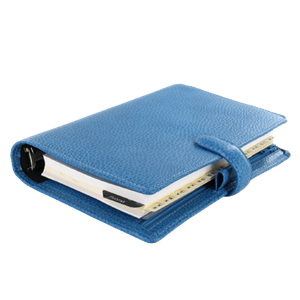 Even though the ears are small, a disproportionate shape, size, or position may make a significant difference in your appearance. Ear surgery (otoplasty) can help your child avoid getting teased by classmates, or help you if you have always felt self-conscious about your ears. Call Motakef Plastic and Reconstructive Surgery in Anaheim Hills, CA to schedule a consultation with plastic surgeon Dr. Motakef and learn more about cosmetic ear reshaping surgery. Our team looks forward to helping you achieve a look you will love and the confidence to show it off.
Related Procedures