Although it is not talked about a lot, some women worry about the shape and size of their vaginal lips, which can cause them discomfort during sex or physical activity and can affect their self-confidence. Plastic surgeon Dr. Saba Motakef can help you feel more attractive and comfortable with surgical vaginal rejuvenation that improves the size and shape of your vaginal lips. The labia (the lips of the vaginal area) may look stretched or loose because of natural aging, childbirth, or pregnancy. Some patients may be born with asymmetry or more redundant tissue in this area. A labiaplasty surgically reduces the size of the labia minora and/or majora to create a more normal appearance. This may eliminate discomfort and irritation during sex, exercise, and other physical activities while enhancing self confidence. Come in for a consultation at Motakef Plastic and Reconstructive Surgery for offers to learn more about labiaplasty, and to see if you are a candidate for vaginal rejuvenation surgery.
WHAT ARE THE Benefits of Labiaplasty?
A personalized labiaplasty in Anaheim Hills, CA designed and performed by Dr. Motakef, offers both functional and aesthetic benefits, including:
Enhancing the overall appearance of the vaginal area
Improving sexual enjoyment
Increasing comfort
Reducing pain and discomfort
Supporting better vaginal hygiene
Allowing you to wear the clothing you want
Boosting self-image and confidence
Reviews
"Patient - I recently underwent a rhino and septoplasty with Dr. Metakef and hands down he was the best! Patient care, bedside manner everything from start to finish was just absolutely the best, my fiancé and I were shocked at how much time and effort he put in to me and my care. Words honestly can't express my gratitude and respect for him! Thank you so much!"
- Anonymous /
Vitals /
Oct 24, 2019
"Found Dr Saba Motakef through one of his clients I was looking to correct some lumps from previous filler (done by someone else) I also wanted a liquid nose job, I was nervous due to never being completely satisfied with my lips but as soon as I waked into his practice his staff and Dr Saba we're super nice, he actually took the time to do a consultation and discuss what I didn't like about my lips and nose he informed me that lumps are difficult to correct but omg he did an amazing job my lips are smoother, even and plump I'm so in love with my lips and my liquid nose job came out amazing I honestly couldn't be happier with my results I will definitely be returning to only him from now on for touch ups. Dr Saba Motakef was super sweet and down to earth guy he didn't try to up sell me on extra syringes he really only uses what you need he corrected my lips and my nose with only one syringe I mean can you say talented!!!!"
- E.M. /
Google /
Aug 06, 2020
"I had a great experience with Dr. Motakef. He listened to my needs and my anxieties. He made me feel comfortable through every step of the process. My results are exactly what I wanted and I cannot be happier. I highly recommend him!"
- N.H. /
Google /
Jul 23, 2020
"In January I had a Face Lift with Dr. Saba Motakef, MD. I had 3 consultations, each with a different Doctor. However, Dr. Saba Motakef was by far the only physician that made me feel so comfortable to proceed with doing this surgery. I am so incredibly happy with my results! He was so attentive, he sent texts and did follow up calls to make sure I was comfortable. He payed attention to details and my concerns but also provided his best recommendation. The care that was provided by him carried all throughout my procedure into my recovery. I would highly recommend him for any treatments you are considering!"
- S. /
Google /
Jul 23, 2020
"Dr.Motakef is by far the best plastic surgeon i got my dream surgery thanks to him.He's caring supportive and understanding. Thanks to Dr.Motakef I got EXACTLY what I expected out of my surgery and I'm so happy!!"
- M.D. /
Google /
Jul 16, 2020
Previous
Next
WHO ARE Ideal Candidates for Labiaplasty?
A labiaplasty at Motakef Plastic and Reconstructive Surgery may be helpful for women who are worried about the shape or size of their vagina lips, which can be abnormal due to childbirth, genetics, or aging. Abnormal vaginal lips may cause discomfort, pain, itching, or irritation when engaging in activities, like sex and exercise. Surgical vaginal rejuvenation may also help if you are hesitant to wear tight clothing (like bathing suits, leggings, or yoga pants) because of the size of your vaginal lips.
How Is Vaginal Rejuvenation Surgery PERFORMED?
Vaginal rejuvenation surgery can either be performed in our office under local anesthesia or under sedation or general anesthesia in the operating room. Depending on your specific needs and goals, a number of different methods can be used to optimize the appearance and function of the labia minora. The most commonly performed methods by Dr. Motakef are the direct excision or wedge techniques. A direct excision technique will directly trim excess tissue from the labia minora. Incisions are then closed with absorbable sutures. A wedge technique removes a wedge of tissue from the labia minora, and then closes incisions with absorbable sutures. If you have asymmetry or loose skin involving the labia majora (the outer lips), a number of different techniques can be used to address this area as well.
WHAT CAN I EXPECT After Your Labiaplasty?
You will need around a week to recover after your labiaplasty to allow discomfort and swelling to abate before returning to normal activities. Dr. Motakef recommends a perineal pad during the first 5 to 7 days after surgery and applying a cold compress or ice pack as needed to reduce swelling. You should abstain from sexual activity and tampon use for 4 – 6 weeks following your procedure. Patients usually notice visible improvements immediately after surgery with final results around three to six months following surgery. The improvements of a labiaplasty usually last for a long time; however, natural aging, childbirth, and weight fluctuations can alter results.
How much does a labiaplasty cost?
Vaginal rejuvenation surgery costs will depend on several factors. During your initial consultation with Dr. Motakef, he will listen to your concerns and goals before creating your personalized treatment plan. As soon as you have decided on your options for your vaginal rejuvenation, Dr. Motakef can start to estimate your costs. Motakef Plastic and Reconstructive Surgery takes several payment methods, and we can give you information to help you obtain low-interest medical financing.
Should I choose a plastic surgeon or OB/GYN?
When researching vaginal rejuvenation surgery, you may find that most obstetricians and gynecologists (OB/GYNs) perform labiaplasty. Although most OB/GYNs are capable of performing labia rejuvenation, the procedure is most often considered cosmetic. An OB/GYN can remove loose skin from your vaginal lips, but a plastic surgeon, like Dr. Motakef, will focus on other aspects as well. This ensures minimal scarring and that your final symmetry, color, and contour all look and feel natural.
Will vaginal rejuvenation surgery cause insensitivity?
As with any surgery, there may be short-term numbness in your labia after the procedure is completed. This is temporary, and should resolve as your incisions heal. For those concerned about sexual sensitivity, it is important to understand that labia rejuvenation shapes the vaginal lips and not the clitoris. Dr. Motakef will work around the clitoris to prevent desensitizing the area.
What is the recovery process like after a labiaplasty?
Before your surgery, someone on our staff will go over what to expect after your labiaplasty, plus suggestions to keep yourself comfortable during your recovery. You will have some swelling and bruising in the treated areas, plus some discomfort immediately after your surgery. You should plan to take it easy for about a week before resuming non-strenuous activities. Dr. Motakef will assess your progress in your follow-up appointments and tell you when you can resume sexual activity and exercise.
Are there nonsurgical vaginal rejuvenation treatments?
There are nonsurgical vaginal rejuvenation treatments that can help to improve mild to moderate looseness in your vaginal area. However, a labiaplasty is best for significant improvements to re-shape and tighten your labia. During your initial consultation with Dr. Motakef, He will explain your surgical and nonsurgical treatment options and make suggestions as to what will best fit your goals.
What should I avoid after labiaplasty?
You will want to steer clear of high-intensity activities for at least a month following your labiaplasty. Keep your activity levels low to avoid increasing blood flow and swelling. Dr. Motakef will let you know in your post-operative appointments how things are healing and your rate of return to normal activities.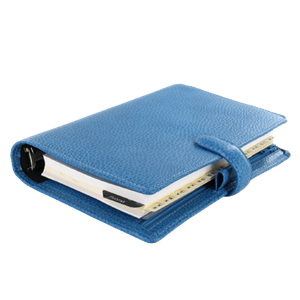 Labiaplasty: Comfortable and Confident
Not every vagina looks identical, and many factors may play into the appearance of your outer labia. If you don't feel confident or comfortable because of the size and shape of your vaginal lips, find out more information about a labiaplasty. Schedule a consultation at Motakef Plastic and Reconstructive Surgery in Anaheim Hills, CA to learn more about vaginal rejuvenation with a labiaplasty. You can talk to Dr. Motakef about your needs and concerns so he can create your unique labiaplasty treatment plan.
Related Procedures