The eyes are an important component of facial beauty. With aging, an abundance of skin over the upper eyelids or loose skin and puffy areas in the lower eyelids can create an unflattering look. Plastic surgeon Dr. Saba Motakef offers eyelid surgery (known as blepharoplasty) to reduce excess skin and rejuvenate the upper or lower eyelids, creating a softer, refreshed look. Many men and women receive eyelid surgery at Motakef Plastic and Reconstructive Surgery to correct loose skin or droopy eyelids, leading to improved functionality and facial appearance. Whether addressing the upper or lower eyelids, eyelid surgery creates a softer, younger appearance and can give you subtle yet noticeable improvements. If you're interested in rejuvenating your eyes by removing excess skin, schedule a consultation with Dr. Motakef at his office in Anaheim Hills, CA.
What are the Benefits of Blepharoplasty?
There are many reasons patients of Dr. Motakef choose to undergo eyelid surgery. Blepharoplasty can improve your vision or eliminate unwanted signs of aging that make you feel self-conscious. Our team understands the importance of creating natural-looking results in Anaheim Hills, CA, so we take great care to customize your treatment plan and achieve the desired outcome. Blepharoplasty can:
Improve your field of vision
Add definition to the eyes
Create a more youthful, refreshed appearance
Address puffiness beneath the eyes
Remove sagging skin around the eyes
Enhance facial symmetry
Reduce the appearance of wrinkles and lines
Blepharoplasty Reviews
"I have seen Dr. Motakef over the years for Botox, fillers to my lips and around my eyes, and chemical peels and skin care. He is a highly skilled and caring doctor who has helped me look and feel my best. I highly recommend him to anyone and frequently refer friends and family to Dr. Motakef."
- N.R. /
Google /
Jul 16, 2020
"Doctor Motakef was wonderful and knowledgable in his field. He is honest, professional. when I met him I was comfortable and I felt safe. I did not like the extra skin over the top of my eyelid so I had a Blepharoplasty surgery at his office last month and I'm very satisfied with the result. I did not like the extra skin over the top of my eyelid. I do recommend him. the first picture is before and the other two after one week from the surgery."
- R. /
Google /
Aug 25, 2021
"Doctor Motakef was wonderful and knowledgable in his field. He is honest, professional. when I met him I was comfortable and I felt safe. I did not like the extra skin over the top of my eyelid so I had a Blepharoplasty surgery at his office last month and I'm very satisfied with the result. I did not like the extra skin over the top of my eyelid. I do recommend him. the first picture is before and the other two after one week from the surgery."
- R. /
Google /
Sep 19, 2021
"I cannot say enough nice things about Dr. Motakef and his staff. I had Blepharoplasty with Dr. Motakef and the results are far better than I could have anticipated. He is extremely precise, patient, calm and kind! He was able to hide the very minimal scar within the natural crease of my eyelid. I am 6 weeks out from surgery and the scars are incredibly light, I imagine they will fade into my natural skin color and be unnoticeable. Aside from his calm demeanor, he listened to my concerns and was able to answer all my questions. I felt very comfortable and safe with him. I am so grateful I found him. His staff is also very kind, and helpful. It is a clean office in a great location. Thank you to everyone at Dr. Motakefs office for everything."
- K.R. /
Google /
Aug 11, 2022
"In January I had a Face Lift with Dr. Saba Motakef, MD. I had 3 consultations, each with a different Doctor. However, Dr. Saba Motakef was by far the only physician that made me feel so comfortable to proceed with doing this surgery. I am so incredibly happy with my results! He was so attentive, he sent texts and did follow up calls to make sure I was comfortable. He payed attention to details and my concerns but also provided his best recommendation. The care that was provided by him carried all throughout my procedure into my recovery. I would highly recommend him for any treatments you are considering!"
- S. /
Google /
Jul 23, 2020
Previous
Next
Am I A Candidate for Blepharoplasty?
Blepharoplasty is a facial cosmetic enhancement that is popular among both men and women. During the initial consultation, Dr. Motakef will explain your treatment options based on your goals and specific areas of concern that need to be addressed. Generally, ideal candidates are impaired by excess, sagging skin and folds above their eyes, or bulging skin and fat just under the bottom eyelid. In severe cases, these conditions can also cause functional problems that can obstruct your vision and hinder daily life. For a more awake, alert, and rejuvenated appearance, eyelid surgery may be the right procedure for you. If you have hanging skin that folds over on the upper eyelid or bulges and puffiness under the eyes, blepharoplasty can treat this to provide you with a softer appearance.
How is Blepharoplasy Performed?
Depending on the nature of the blepharoplasty, some form of anesthesia will be given. In general, when performed in isolation, upper eyelid surgery can be performed under local anesthesia alone. Lower eyelid surgery is generally performed under sedation or general anesthesia. Eyelid surgery may be done on the top eyelid by itself, on the bottom eyelid, or a combination of both eyelids. Eyelid surgery is also commonly combined with other facial rejuvenation procedures, such as brow and facelift procedures.
Upper
Upper eyelid surgery assists in removing hanging skin that can impair vision to create a more awakened and appealing look. The incision point is often placed several millimeters above the lash line in a natural crease in the upper eyelid known as the "supratarsal crease" to excise loose skin and fatty tissue. Skin is meticulously re-approximated to optimize healing.
Lower
Lower eyelid surgery is performed to reduce bulging fat and skin underneath the lower eyelid. A number of different approaches can be performed to improve the appearance of the lower eyelid.

Bulging fat in the lower eyelid can be removed through an incision inside the eyelid. A prominent "tear trough" or crease along the lower eyelid and cheek can also be released via this approach. If needed, fat can be suspended along the tear trough or injected through a fat transfer procedure to refresh and rejuvenate the face. This procedure can also be paired with a chemical peel or laser resurfacing procedure to reduce the appearance of fine lines and loose skin.
In patient's with significant loose skin and fat, the incision can be placed below the lash line to allow access to remove tissue and fat. Skin is then gently lifted to create a softer, smoother look. Fat transfer can also be used for additional smoothness and softening if desired.
What to Expect After Blepharoplasty
Eyelid surgery can take two to three hours if both the upper and lower eyelids are addressed simultaneously. After surgery, you should expect to rest for several days. Patients are instructed to sleep in an armchair or with extra pillows to reduce swelling. Ice packs can assist in reducing swelling, bruising, and discomfort. Most patients will experience some swelling and bruising for approximately two weeks. The results from blepharoplasty may last a decade or longer, but while they are lasting, aging does not stop. To maintain your surgical outcomes, nonsurgical treatments at Motakef Plastic and Reconstructive Surgery, such as lasers, chemical peels, and fillers, can be added to maintain a youthful-looking appearance.
How much does eyelid surgery cost?
Blepharoplasty costs will vary based on whether you're having an upper eyelid lift, lower, or both. In general, pricing can run anywhere from $4,500 - $10,000 for these procedures. Pricing may vary depending on the complexity of your case and the specific combination of procedures performed. After your surgical plan is developed during your initial consultation, Dr. Motakef's patient care coordinator can then discuss estimated costs. To help you afford great results, we accept several payment methods, and can help you find low-interest financing to pay for surgery.
Can I use insurance to pay for my eyelid surgery?
When hanging skin is affecting your vision, your insurance might cover some of the costs associated with your blepharoplasty. Please let our office staff know if you will be filing an insurance claim, and we will assist you in obtaining insurance authorization. Typically, you will need a letter from an ophthalmologist or optometrist stating that an eyelid lift is medically necessary to restore your vision.
What are some other benefits of an eyelid lift?
Blepharoplasty not only helps to refresh your appearance, but it can also give you other benefits. You may find your visual field has improved once excess, hanging skin from your upper eyelid is gone. It is also easier to apply eye shadow and other makeup once your upper lid is smooth. Eliminating fine lines, paper-thin skin, puffy bags, and dark circles on your lower eyelid can make your eyes look fuller and brighter without cosmetics.
Will an eyelid lift fix wrinkles and Crow's feet?
Wrinkles on your forehead and the corners of your eyes (crow's feet) may be better corrected with a brow lift or facelift as the improvements of blepharoplasty surgery are limited to the upper or lower eyelids. Eyelid surgery may also be combined with a nonsurgical treatment, like BOTOX, which combats wrinkles on the forehead and around the eyes. A wrinkle filler, like JUVÉDERM, can also be effective because it adds volume to hollow areas for a softer, smoother appearance. During your consultation, Dr. Motakef will develop your custom treatment plan based on your unique goals.
What about nonsurgical treatments instead of eye surgery?
Injectable treatments (like Jeuveau, JUVÉDERM, and BOTOX) may provide some improvements. However, these treatments offer only temporary benefits and must be repeated. If you have moderate to severe loose skin or would like to see long-lasting results, an eyelid lift is better than a nonsurgical treatment. After you have talked to Dr. Motakef about your concerns and goals for your eyes, he will recommend a specific nonsurgical or surgical treatment plan. In some cases, he might suggest both nonsurgical and surgical procedures for best results.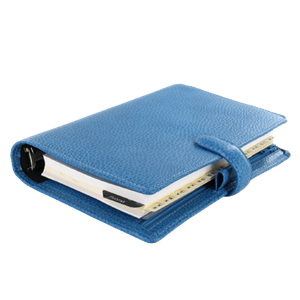 If you are dissatisfied with loose skin on your upper eyelids, are having a hard time seeing due to hanging skin on your upper eyelids, or you suffer from puffy bags underneath your eyes, then an upper or lower blepharoplasty at Motakef Plastic and Reconstructive Surgery may be the answer for you. This enhancement can help you look youthful and refreshed and provide a beautiful functional and aesthetic solution to your concerns. We invite you to get in touch with our office in Anaheim Hills, CA to learn more and schedule a consultation with Dr. Motakef.
Related Procedures
Related Posts