Reducing the initial effects of aging on the forehead and around the eyes is simple and safe with preventative BOTOX injectable treatments at Motakef Plastic and Reconstructive Surgery. BOTOX injectable treatments can also be recommended for men and women who wish to soften or prevent the appearance of fine dynamic facial lines, or wrinkles that appear with certain facial expressions. Plastic surgeon Dr. Saba Motakef is happy to offer BOTOX injections to patients in Anaheim Hills, CA and all over Southern California.
This nonsurgical treatment helps patients achieve softer facial expressions and less wrinkles. BOTOX injections are a clean strain of type A botulinum toxin that temporarily eases the movements of the facial muscles that create specific expressions of the upper brow and around the eyes. The wrinkles formed from these repetitive facial expressions are referred to as "dynamic" since they are caused by muscle movement. Eventually, these dynamic lines will cause the formation of "static" lines, or wrinkles that are present even when the muscles are fully at rest. BOTOX injections can dramatically reduce the depth of dynamic lines and prevent static lines from worsening or appearing in the first place by restricting facial expressions.
BOTOX® Reviews
"Thoroughly Wonderful Experience! - Dr. Motakef gave me the exact results I wanted for lip augmentation and masseter botox (jawline slimming)! He is thoughtful of his patients and goes the extra mile to make sure his patients are comfortable, that their goals are met and questions answered. I recommend my closest friends and family to him as well as anyone reading this!"
- D. /
RealSelf /
Nov 02, 2019
"Great Experience with Botox and Fillers!! - I had fillers for smile lines and botox for migraines as well as in my forehead done with Dr. Motakef. I had never had procedures like these done before, and am afraid of needles. Dr. Motakef has a great bedside manner and has a very calming presence so I felt at ease. I did not feel any pain during the injections. I love how I look after getting botox and fillers and had no complications! Also, I was having migraines a couple times per week and after botox I had practically none and I am very grateful for this! I will continue to see Dr. Motakef and highly recommend him!!!"
- T. /
RealSelf /
Mar 02, 2019
"He's made each and every single one of my visits so pleasant - My experience with Dr.Motakef has honestly been one of the very best! He honestly has made me feel more comfortable than any other physician I've ever had. I suffer from extreme Hyperhidrosis which causes me to sweat to dripping point from my Hands, Feet & underArms. I normally get Botox done with him & at first I was so nervous to have someone examine my nasty Sweaty Armpit but, he's honestly has made each & every single one of my visits so pleasant that I even enjoy & look forward to going to my Botox sessions."
- K. /
RealSelf /
Mar 05, 2020
"I have seen Dr. Motakef over the years for Botox, fillers to my lips and around my eyes, and chemical peels and skin care. He is a highly skilled and caring doctor who has helped me look and feel my best. I highly recommend him to anyone and frequently refer friends and family to Dr. Motakef."
- N.R. /
Google /
Jul 16, 2020
"Dr. Motakef is a skilled, caring physician and I would highly recommend seeing him. After many years of migraine headaches and many, many medications, he recommended Botox and took time to evaluate specific trigger points. Since I have started Botox injections for my migraines, my use of medication has significantly decreased and my quality of life is better. Thanks, Dr. Motakef!"
- S.A. /
Google /
Aug 13, 2020
Previous
Next
BOTOX is great for patients who want to diminish and soften the visible look of wrinkles, lines, and moderate folds on their upper face in a nonsurgical way. BOTOX is also used as a preventive anti-aging treatment, even if you are younger — keep in mind how often you find yourself making facial expressions. It is a great noninvasive approach if you have forehead lines or parallel lines between the brows. It is also a solution for lines that form around the eyes. If you experience deeper lines, a combination of BOTOX and a filler may be more suitable. BOTOX is also very useful for the treatment of migraine headaches and hyperhidrosis, or excessive sweating. BOTOX can be used "off label" for a variety of other treatments, including injections to reduce the appearance of a "gummy smile" and injections in the masseter muscles to slim the lower third of the face and reduce pain due to bruxism or night time grinding of the teeth. If you are older with severe wrinkles, you may be a candidate for a facelift as opposed to BOTOX alone. A facelift surgery delivers a more dramatic result, and it is meant to last years. Motakef Plastic and Reconstructive Surgery offers various facelifts, blepharoplasties, and brow lifts as great options for more advanced facial rejuvenation.
BOTOX Injection Technique
BOTOX injections are done as an outpatient procedure at Motakef Plastic and Reconstructive Surgery. If it is your first visit to our Anaheim Hills, CA office for BOTOX, we usually perform the injections on the same appointment as your initial consultation with Dr. Motakef. You will be asked to make a number of expressions using the upper face, like frowning, squinting, smiling, etc., to help us to determine where the injections are best placed, based on your individual anatomy. BOTOX is most commonly placed by Dr. Motakef between the brows, around the eyes (Crow's feet), and throughout the forehead.
The skin will be cleansed and BOTOX will be injected through a fine needle, followed by a cold compress to help lessen bruising and discomfort. You can request a numbing cream to make the procedure more comfortable, but it usually is unnecessary. BOTOX treatments typically take about 10 – 15 minutes, then you can return to your normal routine almost right away.
After Your BOTOX Injections
After the BOTOX injection, the injected sections of your face can appear red, bruised, or a little swollen for a couple of days, but you will not experience any long-lasting or serious side effects. In the majority of cases, it generally takes around 5 – 7 days before the full results of BOTOX can be seen. The results usually last 3 – 4 months. You can speak to your injector about when to make touch-up appointments at Motakef Plastic and Reconstructive Surgery to extend your results.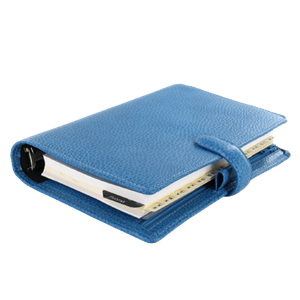 With BOTOX injectable treatments at Motakef Plastic and Reconstructive Surgery, you can frown, laugh, and smile without developing fine lines and wrinkles. To prevent and smooth lines throughout the face, we invite you to schedule a consultation with plastic surgeon Dr. Motakef in Anaheim Hills, CA to learn more about this revolutionary, nonsurgical relaxer for wrinkles.
Related Treatments
Related Posts