You can reduce the initial effects of aging with simple and safe BOTOX injections at Motakef Plastic and Reconstructive Surgery. BOTOX injectable treatments may be recommended for men and women who wish to soften or prevent the appearance of fine dynamic facial lines or wrinkles. Plastic surgeon Dr. Saba Motakef is happy to offer BOTOX injections to patients in Anaheim Hills, CA and all over Southern California.
BOTOX injections are a clean strain of type A botulinum toxin that temporarily eases the movements of the facial muscles that create specific expressions of the upper brow and around the eyes. The wrinkles formed from these repetitive facial expressions are referred to as "dynamic" since they are caused by muscle movement. Eventually, these dynamic lines will cause the formation of "static" lines, or wrinkles that are present even when the muscles are fully at rest. BOTOX injections can dramatically reduce the depth of dynamic lines and prevent static lines from worsening or appearing in the first place by restricting facial expressions.
BOTOX® Reviews
"Kim is amazing!! She took lots of time, I didn't feel rushed. She has a very light gentle touch. I've had lots of different fillers, and Botox over the years and I always bruise. This was the very first time, I did not bruise.  Also, I was so impressed she did not try and upsell me. I told her how many units of Botox I normally get at another med spa and she told me she did not think I needed that much, she said let's do a little less, and if you change your mind, you can always come back. She was right!! Kim thank you so very much.  You are a very rare find!! Thank you for making me look refreshed. PS.. The office is beautiful and very clean."
- C.M. /
Yelp /
Mar 20, 2023
"Run don't walk to Dr. Motakef's office to make your Botox dreams come true.  Kim is extremely skilled at making you look youthful and refreshed. She and Dr. Motakef listened to my goals, provided suggestions and delivered on my expectations.  Not to mention the front office staff are friendly and helpful."
- A.W. /
Yelp /
Mar 20, 2023
"Dr. Motakef was AMAZING! I was recommended by a friend to see him over 6 months ago and finally decided to go in, I am extremely hard to please so for me to give him a 5 star and go above and beyond to write a review says a lot. He was Knowledgeable, professional, honest and patient! I went in for Botox and had a million and 1 questions after and he was so patient! I loved him! Definitely going back for any other non surgical and surgical needs!"
- A.N. /
Yelp /
Jun 20, 2022
"Great experience at Dr. Motakef's office with Kim. I highly recommend- she took time consulting and I felt like a patient they care about rather than trying to rush me through. I did Botox there and will definitely be back for all of my self-care anti-aging treatments!!"
- C.J. /
Yelp /
May 01, 2023
"I recently got a breast lift with Dr. Motakef and I am beyond happy with my results. I have had a breast augmentation in the past, but overtime. My breasts started to get very low after having the first consultation with Dr Motakef I knew that he was going to be my surgeon. He is so amazing and professional. The facility and staff are very clean and nice. I also ended up getting 100 units of Botox injected into my under arms for sweating with their RN Kimberly it was a great experience as well. Being my first time the results are incomparable. I recommend them to everybody I talk to you and you will be in good hands if you choose to go here!"
- S.E. /
Yelp /
Jun 18, 2023
Previous
Next
What are the benefits of BOTOX?
Wrinkles and fine lines are the first signs of aging many people want to reduce. However, some individuals are simply not good candidates or ready for surgery. BOTOX is a nonsurgical treatment that can make features appear refreshed — all without going under the knife. Additionally, Dr. Motakef can provide BOTOX for the following issues:
Relieve migraine headaches
Reduce excessive sweating
Address a "gummy smile" that reveals too much gum tissue
Slim down a square jawline
Decrease symptoms related to teeth grinding
BOTOX is excellent for patients who want to diminish and soften the visible look of wrinkles, lines, and moderate folds on their upper face in a nonsurgical way. BOTOX is also used as a preventive anti-aging treatment, even if you are younger. Furthermore, it is a great noninvasive approach if you have forehead lines or parallel lines between the brows. If you experience deeper lines, a combination of BOTOX and a filler may be more suitable.
BOTOX can also very useful for the treatment of migraine headaches and hyperhidrosis, or excessive sweating. If you are older with severe wrinkles, you may be a candidate for a facelift as opposed to BOTOX alone. A facelift surgery delivers a more dramatic result, and it is meant to last years. Motakef Plastic and Reconstructive Surgery offers various facelifts, blepharoplasties, and brow lifts as great options for more advanced facial rejuvenation.
How Are BOTOX Injections Performed?
BOTOX injections are done as an outpatient procedure at Motakef Plastic and Reconstructive Surgery. If it is your first visit to our Anaheim Hills, CA office for BOTOX, we usually perform the injections on the same appointment as your initial consultation with Dr. Motakef. You will be asked to make a number of expressions using the upper face, like frowning, squinting, smiling, etc., to help us to determine where the injections are best placed, based on your individual anatomy. BOTOX is most commonly placed by Dr. Motakef between the brows, around the eyes (Crow's feet), and throughout the forehead.
The skin will be cleansed and BOTOX will be injected through a fine needle, followed by a cold compress to help lessen bruising and discomfort. You can request a numbing cream to make the procedure more comfortable, but it usually is unnecessary. BOTOX treatments typically take about 10 – 15 minutes, after which you can usually return to your normal routine.
WHat Should I Expect After BOTOX Injections?
After the BOTOX injections, the treated sections of your face may appear red, bruised, or a little swollen for a couple of days, but you should not experience any long-lasting or serious side effects. In the majority of cases, it generally takes around 5 – 7 days before the full results of BOTOX can be seen. The results usually last 3 – 4 months. You can speak to your injector about when to make touch-up appointments at Motakef Plastic and Reconstructive Surgery to extend your results.
Should I choose BOTOX or plastic surgery?
The answer to this question depends on your cosmetic goals. If you want a short-term solution to reduce the appearance of wrinkles, then BOTOX is a good choice. If you have hanging skin around the jawline or jowls, plastic surgery may be a better option for removing the excess tissue. Dr. Motakef can help decide which option is best for your needs.
Is BOTOX treatment safe?
BOTOX is considered a safe and effective treatment for cosmetic purposes, but only when provided by a trained professional. Our team at Motakef Plastic and Reconstructive Surgery is highly trained in administering BOTOX injections and can help achieve your desired results in a safe way. Feel free to ask about your candidacy for BOTOX during a consultation.
Will my results look natural?
We understand that you want to look your best but still maintain a natural appearance. Our staff in Anaheim Hills, CA, has years of experience achieving natural-looking results with all of our procedures, including BOTOX injections. We will work with you to create a treatment plan that meets your specific goals during a consultation.
How many injections/units will Ilikely need?
The number of BOTOX treatments needed will differ according to individual concerns and the extent of yourfacial lines and wrinkles. Dr. Motakef and his team will determine the appropriate quantity of BOTOX injections according to your treatment goals and whether you wish to treat the forehead, brow area, or Crow's feet. To keep up with your cosmetic results, our team could suggest getting BOTOX injections every 3 – 4 months at Motakef Plastic and Reconstructive Surgery.
Can BOTOX be paired with other aesthetic services?
BOTOX treatment often pairs well with other nonsurgical options at Motakef Plastic and Reconstructive Surgery for men and women who wish to target aging concerns. If you notice more pronounced and severe wrinkles and lines, our team might recommend incorporating adermal filler for maximum results. To further improve your younger-looking radiant glow, Dr. Motakef's team may perform other complementary procedures, such as facials or microneedling with PRP.
Are there comparable aesthetic injections?
BOTOX is a certain type of wrinkle reducer that thrives among a multitude of other effective solutions, including Jeuveau™, XEOMIN®, and Dysport®. All of these wrinkle reducing treatments consist of type A botulinum toxin; however, each one is designed individually to target particular problems.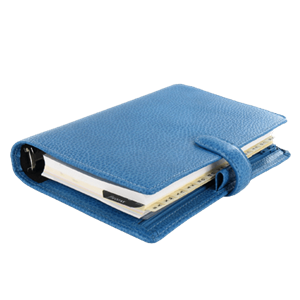 With BOTOX injectable treatments at Motakef Plastic and Reconstructive Surgery, you can frown, laugh, and smile without developing fine lines and wrinkles. To prevent the signs of aging and smooth lines throughout the face, we invite you to schedule a consultation with plastic surgeon Dr. Motakef in Anaheim Hills, CA to learn more about this nonsurgical relaxer for wrinkles.
Related Treatments
Related Posts