Juvederm Lip Fillers and Jeuveau Injections in Anaheim, California
Procedure Details
This patient in her 20s was interested in nonsurgical facial rejuvenation. She received 0.8 CCs of Juvederm Volbella in her lips and 25 U of Jeuveau injections to her forehead, between her eyebrows, and smile lines around her eyes. You will notice that she has plumper, fuller, but still natural lips as a result of her lip filler treatment. She can animate her face with less wrinkles as a result of her neurotoxin treatment. Notice that she has less lines between her eyebrows, around her eyes, and over her forehead when she makes different facial expressions, although she is not "frozen." This patient was in love with her results after her Juvederm and Jeuveau treatment.
More
EYEBROWS RAISED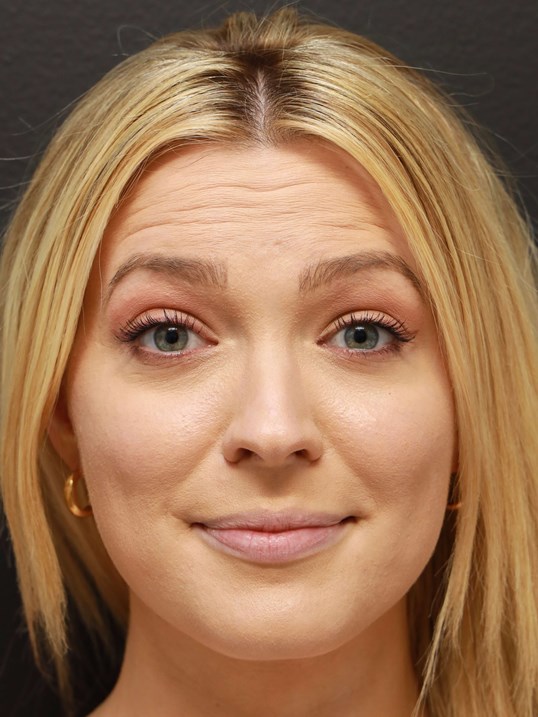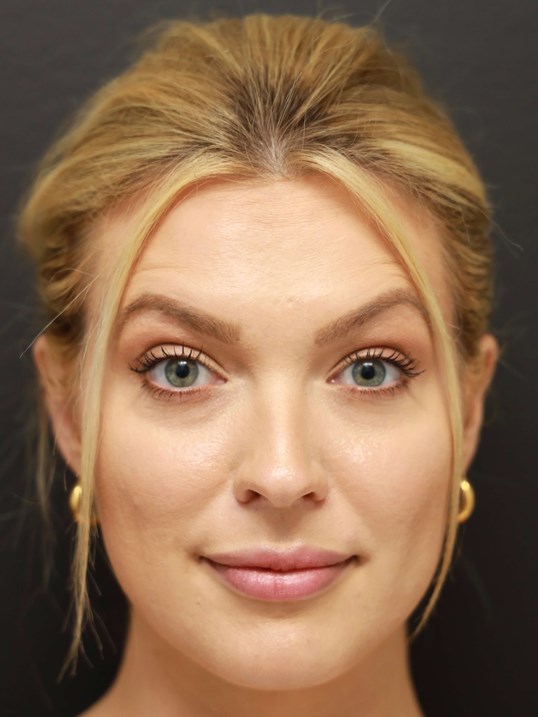 LIPS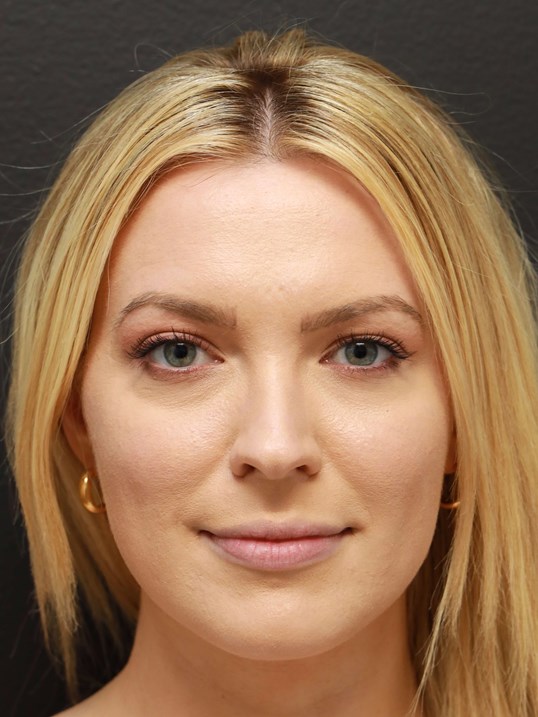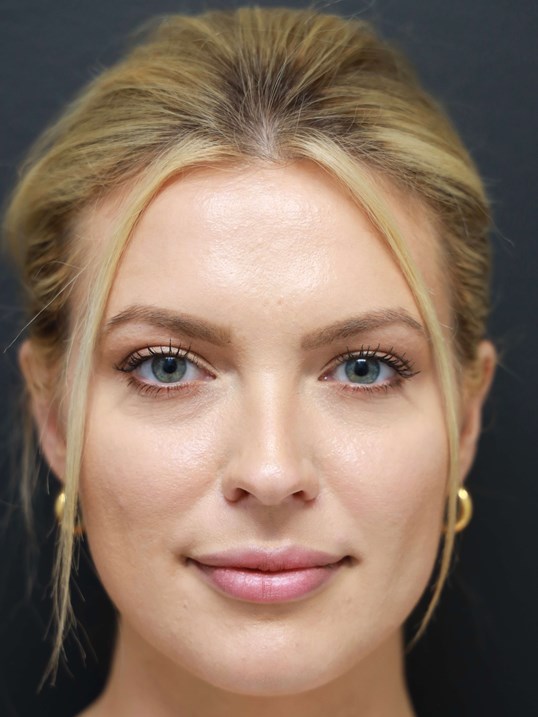 LIPS PARTED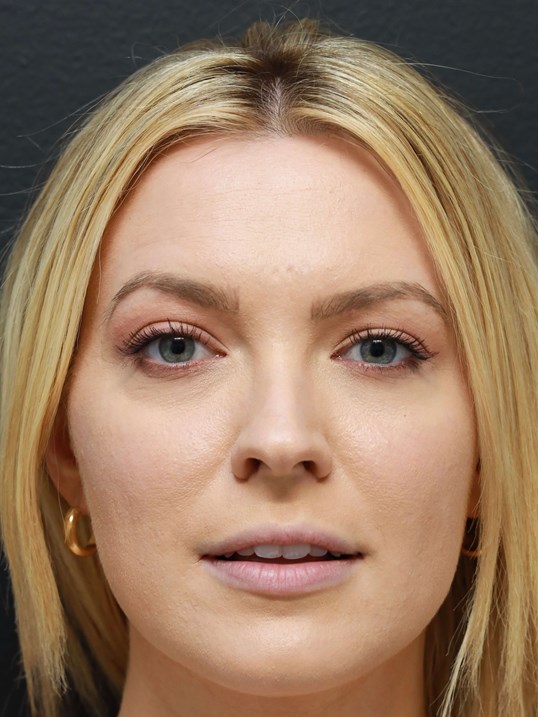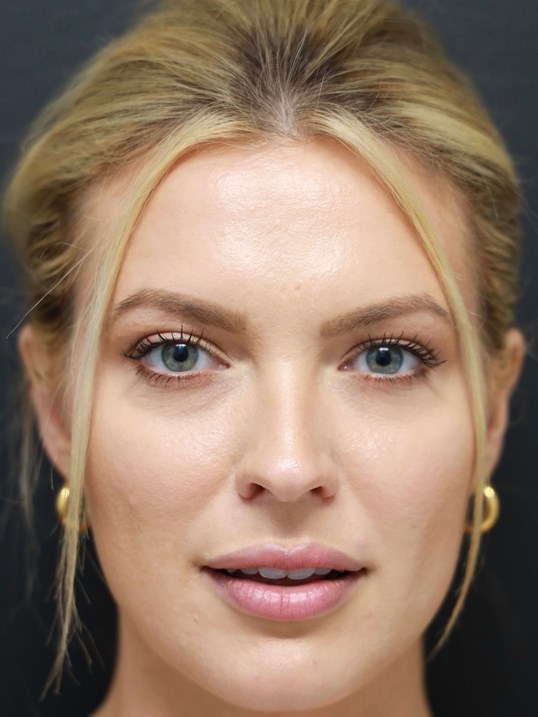 FROWNING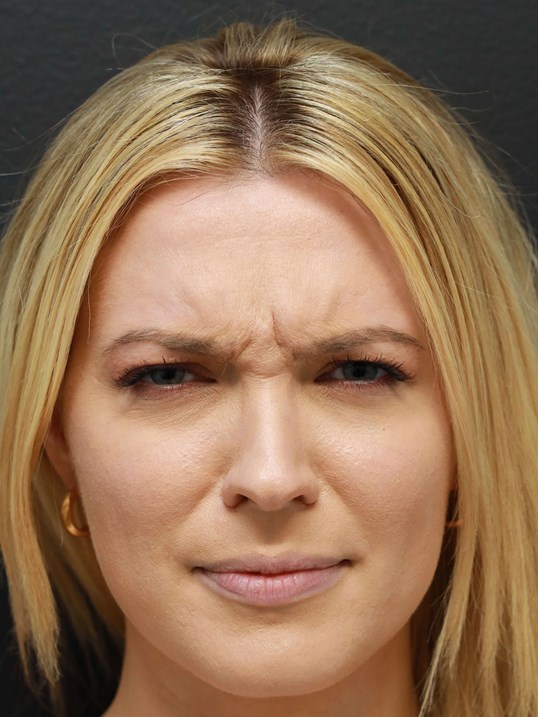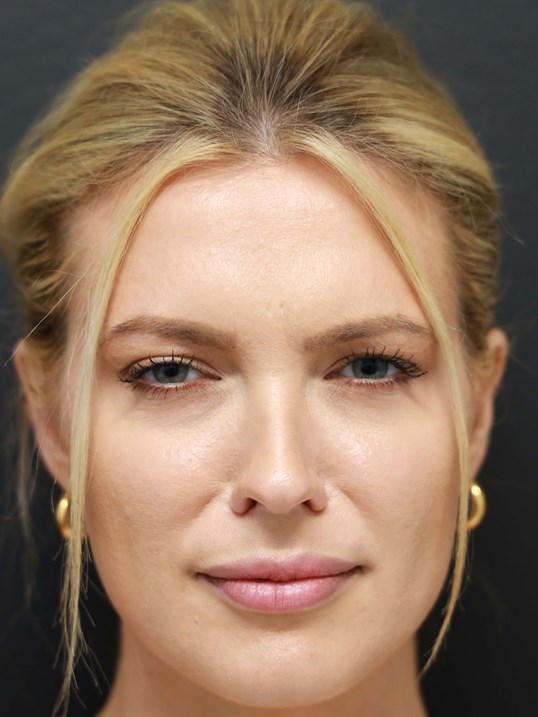 SMILING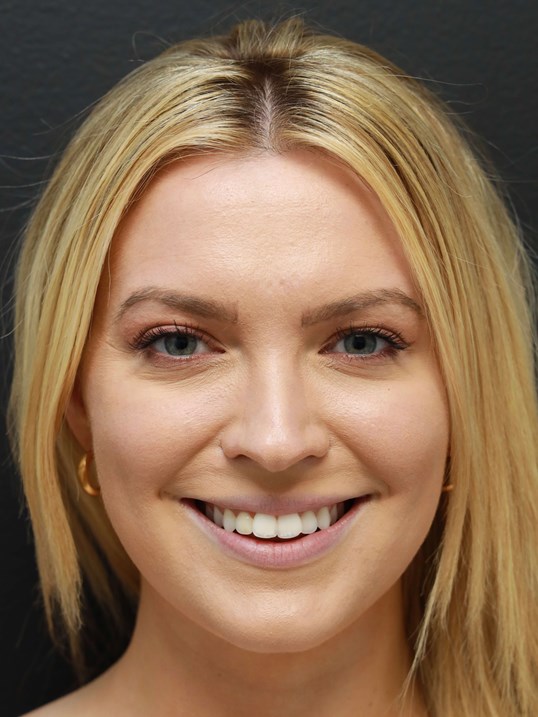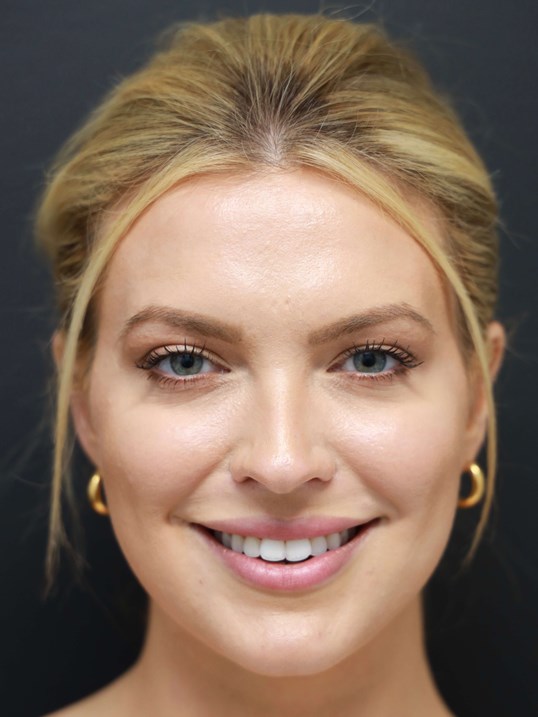 This patient was seen for a consultation for nonsurgical facial rejuvenation. After reviewing her goals, I recommended a subtle lip plump with Juvederm Volbella, and a preventative neurotoxin treatment with Jeuveau. We were able to enhance her natural beauty with a conservative treatment with 0.8 CCs Volbella and 25 U of Jeuveau.
When treating patients with neurotoxin such as Botox or Jeuveau my preference is to soften and not eliminate their facial expressions. Patients should not look frozen—they should still be able to move and make natural facial expressions, but their facial expressions and any corresponding wrinkles should be softer.
This type of treatment is preventative. When we make facial expressions and animate our faces, muscles contract, leading to wrinkles in the skin known as dynamic wrinkles (wrinkles that are present with movement). These are the types of wrinkles that neurotoxins like Botox and Jeuveau can act on. Over time, the combination of repeated facial expressions, sun damage, and aging breaks down connective tissue in the skin (collagen and elastin) and these wrinkles will become present not just with movements, but also at rest. Wrinkles that are present at rest are known as static wrinkles. Neurotoxins cannot act on static wrinkles, but by softening facial expressions and dynamic wrinkles, they can delay the formation of static wrinkles. Good, medical-grade skin care (more on this later, but especially an SPF 30-50 sunscreen and a retinoid) are also critical components of a comprehensive anti-aging strategy.
You'll notice in her after photos 1) she has a beautiful and natural lip plump (note how the light hits the cupid bow) 2) she has less wrinkles on her forehead but can still raise her eyebrows; also notice the beautiful arch in her eyebrows 3) she no longer has wrinkles between her eyebrows when she furrows her brows 4) she no longer has wrinkles around her eyes when she smiles.
Location