One big challenge with getting older or losing weight is dealing with loose skin. At Motakef Plastic and Reconstructive Surgery, we offer upper arm lift surgery (also known as brachioplasty) as a correction for anyone who has had difficulty tightening and toning the arm with traditional methods, like diet and exercise. Lax skin from the elbow to the shoulder is very typical, particularly for people who are advancing in age or have lost weight. Arm lift surgery excises this excess skin, sometimes known as "bat wings." Dr. Saba Motakef, a plastic surgeon in Anaheim Hills, CA, is very skilled in skin tightening and fat removal methods. If you want to learn more information about how brachioplasty can correct the shape of your arms, please contact us for an appointment at Motakef Plastic and Reconstructive Surgery.
what are the Benefits Of An Arm Lift?
An arm lift performed by Dr. Motakef can rejuvenate the appearance of your arms and your overall look with a host of great benefits that include:
Removing excess, sagging skin
Reducing unwanted fat
Tightening and toning the arms
Smoothing the skin
Creating a more youthful look
Improving mobility and movement
Enhancing comfort and reducing skin irritation
Allowing you to wear the clothes you want
Achieving long-lasting results
Boosting confidence and self-image
Reviews
"Patient - I recently underwent a rhino and septoplasty with Dr. Metakef and hands down he was the best! Patient care, bedside manner everything from start to finish was just absolutely the best, my fiancé and I were shocked at how much time and effort he put in to me and my care. Words honestly can't express my gratitude and respect for him! Thank you so much!"
- Anonymous /
Vitals /
Oct 24, 2019
"Found Dr Saba Motakef through one of his clients I was looking to correct some lumps from previous filler (done by someone else) I also wanted a liquid nose job, I was nervous due to never being completely satisfied with my lips but as soon as I waked into his practice his staff and Dr Saba we're super nice, he actually took the time to do a consultation and discuss what I didn't like about my lips and nose he informed me that lumps are difficult to correct but omg he did an amazing job my lips are smoother, even and plump I'm so in love with my lips and my liquid nose job came out amazing I honestly couldn't be happier with my results I will definitely be returning to only him from now on for touch ups. Dr Saba Motakef was super sweet and down to earth guy he didn't try to up sell me on extra syringes he really only uses what you need he corrected my lips and my nose with only one syringe I mean can you say talented!!!!"
- E.M. /
Google /
Aug 06, 2020
"I had a great experience with Dr. Motakef. He listened to my needs and my anxieties. He made me feel comfortable through every step of the process. My results are exactly what I wanted and I cannot be happier. I highly recommend him!"
- N.H. /
Google /
Jul 23, 2020
"In January I had a Face Lift with Dr. Saba Motakef, MD. I had 3 consultations, each with a different Doctor. However, Dr. Saba Motakef was by far the only physician that made me feel so comfortable to proceed with doing this surgery. I am so incredibly happy with my results! He was so attentive, he sent texts and did follow up calls to make sure I was comfortable. He payed attention to details and my concerns but also provided his best recommendation. The care that was provided by him carried all throughout my procedure into my recovery. I would highly recommend him for any treatments you are considering!"
- S. /
Google /
Jul 23, 2020
"Dr.Motakef is by far the best plastic surgeon i got my dream surgery thanks to him.He's caring supportive and understanding. Thanks to Dr.Motakef I got EXACTLY what I expected out of my surgery and I'm so happy!!"
- M.D. /
Google /
Jul 16, 2020
Previous
Next
Am i an Ideal Candidates for an Arm Lift?
An arm lift is a cosmetic surgery that features advanced methods to contour and excise excess skin over the upper arms. If you are tired of your "bat wings" and would like to improve the contour of your arms, you are a great candidate for arm lift surgery. You need to be in overall good health so that your body will heal properly. Some of the key signs for potential arm lift patients are hanging, loose skin on the upper arms, plus loss of elasticity of the skin. It is also important that you are at a healthy, stable weight before your surgery.
what is the Arm Contouring Surgery Technique?
Your arm lift surgery will be performed in an outpatient facility. If desired, an arm lift can be performed simultaneously with other surgeries including tummy tucks, mommy makeovers, or thigh lifts, if Dr. Motakef determines this to be appropriate. An upper arm lift is typically performed with the patient under general anesthesia and can require two or more hours to complete. The unwanted skin will be excised from the elbow up to the underarm. If necessary, this incision can be extended onto the side of your chest to address loose skin in this area. The incision will be placed as inconspicuously as possible, although it will leave a visible scar over your arm. If liposuction is desired to eliminate stubborn fatty deposits, this can also be performed. After skin is pulled taut, it will be sutured back into place. You will have to keep the incisions sanitized, covered, and in compression garments.
what to expect AFTER AN Arm Lift
Most patients will need approximately one to two weeks off work after an arm lift surgery, however this may vary depending on the type of work you do. You will need to elevate your arms and rest during this time. You use your arms for more than you might think, so most patients are encouraged to ease their way back to their usual activities. Compression garments must be kept on until you are released by Dr. Motakef. For approximately 4 weeks, strenuous activity should be avoided. Your scars will heal and mature over time. Dr. Motakef or his staff will discuss optimal scar care after surgery. Results will be seen immediately after surgery, however it can take several months to see your final results as swelling resolves.
How much does arm lift surgery cost?
The total cost for arm lift surgery will be based on several things. Before Dr. Motakef can determine your costs, he will start with a consultation to understand your concerns and goals. Once this is complete, he will develop your treatment plan and estimate your costs. In general, brachioplasty procedures cost anywhere from $9,000 - 12,000. Our office accepts many payment methods. We will also help you find low-interest financing.
Can I combine an arm lift with other surgeries?
It's common for arm lift patients to come up with a custom treatment plan with Dr. Motakef that combines an arm lift with another surgery. This can include an upper body lift or can combine this surgery with liposuction, a breast lift, or tummy tuck. An arm lift is frequently done after weight loss surgery for those who have lost a significant amount of weight and may want contouring procedures throughout their bodies. During your initial consultation with Dr. Motakef, complementary surgeries can be discussed so a unique surgical plan can be developed.
Will there be scars?
Arm lift surgery uses incisions to cut away excess skin and fat. This will lead to a scar over the inside of the arm. After your arm lift, topical ointments that help with healing may be suggested along with other tips for scar management. Dr. Motakef also suggests you minimize UV exposure to your scars during the first year to protect the incisions from any additional discoloration. Most patients consider the overall benefits of a more toned arm to outweigh the appearance of scars.
What results can I expect from an arm lift?
An arm lift is done to correct hanging skin and stubborn pockets of fat. You should follow a healthy lifestyle that includes diet and exercise to avoid a dramatic change in your weight, which may compromise your results. Once your arms are fully healed following your arm lift surgery and Dr. Motakef has cleared you, you can begin weight training to add shape to your arms by strengthening and toning the muscles.
Is arm lift surgery safe?
Arm lift surgery has been performed for many years, and is generally safe. As with any surgery, there are potential risks and complications that should be discussed with Dr. Motakef during your consultation. Our trained staff can provide detailed information about the procedure and its associated risks so you can make an informed decision about your care.
What are the risks of arm lift surgery?
The risks of arm lift surgery depend on the individual and their health. Most risks associated with this procedure are minimal, but there is a chance for infection or adverse reactions to anesthesia during surgery. Motakef Plastic and Reconstructive Surgery can perform a full health evaluation before moving forward with any cosmetic procedure.
How does arm lift surgery improve your health?
Loose or excess skin can cause a wide range of issues, including discomfort when wearing certain items of clothing. By removing the extra skin, an arm lift can improve your comfort and self-confidence. This procedure can also reduce daily activities that cause discomfort, such as carrying heavy objects or participating in exercise or sports.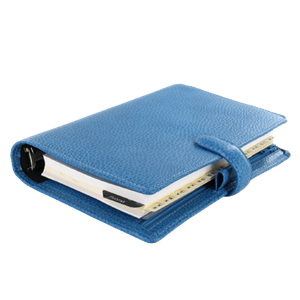 If you have droopy skin or "bat wings" on your upper arms, Dr. Motakef can help you attain a slimmer figure with an arm lift procedure. This exciting surgery at Motakef Plastic and Reconstructive Surgery can address loose skin and fat and help you achieve more toned arms. If you're at your goal weight and still can't lose the skin and flab that hang off your arms, please call our office to schedule your consultation with Dr. Motakef at our Anaheim Hills, CA location. Look younger and fitter with arm lift surgery.
Related Procedures