Rhinoplasty is an aesthetic procedure used to improve the look and shape of the nose. Furthermore, rhinoplasty may help improve breathing function in many patients who suffer from problems such as difficulty breathing through the nose due to a deviated septum, enlarged turbinates, or a history of a broken nose. Plastic surgeon Dr. Saba Motakef is seasoned in performing cosmetic facial and nose surgeries, taking a conservative approach to create beautiful and natural outcomes. Although rhinoplasty often consists of millimeter-level changes to the nose, results can be beautiful and dramatic. This procedure at Motakef Plastic and Reconstructive Surgery is recommended to make a wide nose look smaller in size, correct the appearance of a droopy or poorly defined tip, remove a "hump" on the nasal bridge, and/or improve your breathing. The objective is to allow for a more aesthetically pleasing nose that meets your goals and functions properly. Learn more about rhinoplasty by contacting our Anaheim Hills, CA office to schedule an appointment for your consultation.
What Are The Benefits Of Rhinoplasty?
Dr. Motakef tailors every rhinoplasty surgical plan to meet the unique needs of each patient to achieve dramatic results and a number of great benefits, including:
Increasing or decreasing the size of the nose
Reducing the size of the tip of the nose
Reshaping the size and contour of the nostrils
Diminishing the bridge of the nose
Enhancing overall facial symmetry and harmony
Addressing and correcting a deviated septum
Opening the nasal passageways to improve breathing
Reducing snoring and preventing sleep apnea
Reducing sinus problems
Boosting self-image and confidence
Rhinoplasty Reviews
"Patient - I recently underwent a rhino and septoplasty with Dr. Metakef and hands down he was the best! Patient care, bedside manner everything from start to finish was just absolutely the best, my fiancé and I were shocked at how much time and effort he put in to me and my care. Words honestly can't express my gratitude and respect for him! Thank you so much!"
- Anonymous /
Vitals /
Oct 24, 2019
"Dr. Motakef is the only person I have trusted to do my non-surgical rhinoplasty for the past two years. He is attentive to my cosmetic goals, thorough in explaining what to expect, and has an eye for beauty and aesthetically pleasing results. Would definitely recommend him to everyone, he is the best!"
- M.G. /
Google /
Jul 16, 2020
"Found Dr Saba Motakef through one of his clients I was looking to correct some lumps from previous filler (done by someone else) I also wanted a liquid nose job, I was nervous due to never being completely satisfied with my lips but as soon as I waked into his practice his staff and Dr Saba we're super nice, he actually took the time to do a consultation and discuss what I didn't like about my lips and nose he informed me that lumps are difficult to correct but omg he did an amazing job my lips are smoother, even and plump I'm so in love with my lips and my liquid nose job came out amazing I honestly couldn't be happier with my results I will definitely be returning to only him from now on for touch ups. Dr Saba Motakef was super sweet and down to earth guy he didn't try to up sell me on extra syringes he really only uses what you need he corrected my lips and my nose with only one syringe I mean can you say talented!!!!"
- E.M. /
Google /
Aug 06, 2020
"My experience with Dr. Motakef was absolutely amazing, he was very professional at all times and when I went to him he was very attentive and a great listener. When I was done talking about my concerns with my surgery he always had great feedback with detailed information. His demeanor being so calm and relaxed made me feel at ease to be able to communicate with him. I'm very satisfied with my results and with this I would go back to see him again. I highly recommend Dr. Motakef to anyone!"
- A.J. /
Google /
Aug 24, 2020
"Dr. Motakef is the best doctor around. He professional, caring, expert at what he does and will go the extra mile to make sure you are 100% absolutely comfortable with whatever procedure you are having done. He follows up when he says he will. He makes himself available for questions and concerns. I had a breast reduction and septorhino plasty with him. I love my results. I would highly recommend Dr. Motakef! Great doctor and all around awesome guy."
- S.B. /
Google /
Sep 20, 2020
Previous
Next
Am I a Candidate for Rhinoplasty?
Women and men both are candidates for rhinoplasty. If you're displeased with the overall look of your nose, have trouble breathing through your nose, or have features of your nose that you would like to change, you may be a good candidate for a rhinoplasty. Facial growth and maturity should be complete for adolescents interested in undergoing a rhinoplasty procedure. During your consultation with Dr. Motakef, your goals and expectations for surgery will be discussed in detail and a customized treatment plan will be developed to address your concerns.
Our Rhinoplasty Technique
Rhinoplasty is performed with the patient under general anesthesia as an outpatient surgery. There are various rhinoplasty techniques, depending on the functional requirements (for example, if breathing needs to be improved) and the unique cosmetic goals of the patient. Dr. Motakef performs nose surgery with primarily an open technique, although he performs a closed rhinoplasty in select cases. An open rhinoplasty technique includes a small incision across the "columella," the skin between the nostrils. The goal during surgery is to reshape cartilage, tissue, and bone over the tip and bridge of the nose to create a beautiful nasal shape and improve breathing. Dr. Motakef is a strong proponent of rhinoplasty philosophies that minimize aggressive cartilage or bone resections and preserve native tissues, including soft tissues, ligaments, cartilage, and bone whenever possible. After tissues are reshaped, stitches are placed on the inside of the nose and across the columella. When a septoplasty is performed, small silicone "stents" are placed inside the nose and removed several days after surgery. Similarly, skin tapes and a splint are also placed over the bridge of the nose.
The Rhinoplasty Recovery Period
Following your rhinoplasty, you will be monitored closely in the recovery section, and then our nurses will release you to recover at home. The nose will be swollen and bruised for a few days. In many patients, there is some bruising and discoloration under the eyes in addition to the nose. Ice packs and anti-inflammatory medications can help with these effects. Your post-operative appointment with Dr. Motakef will be scheduled within 48 – 72 hours after surgery to check your healing progress. On average, it takes around 2 – 4 weeks to heal from nose surgery. During this process, strenuous exertion should be avoided.
How much does rhinoplasty cost?
The cost of nose reshaping surgery varies based on the technique used and the complexity of the procedure. Before estimating costs, Dr. Motakef will listen to your concerns and goals to help create your custom treatment plan. Once this is done, his patient care coordinator can discuss costs for the facility, anesthesia, and more. To help make your surgery more affordable, Motakef Plastic and Reconstructive Surgery accepts many payment methods, and we can help you find low-interest medical financing.
Will my insurance cover functional nose surgery?
While rhinoplasty to improve your appearance is not covered by insurance, functional rhinoplasty that is medically necessary to improve your breathing may be covered. If you are considering applying for reimbursement from your insurance, please tell Dr. Motakef in your consultation. Our office will help you submit any needed information and paperwork to your insurance to process your claim.
Are there nonsurgical options to change my nose?
In select cases, a nonsurgical rhinoplasty can be performed to create subtle refinements to the nose with soft tissue fillers like JUVÉDERM. A filler can temporarily camouflage minor imperfections, like a small hump in the nose or a slightly droopy or under projected tip. Of course, fillers dissolve over time and the results from a nonsurgical nose job or rhinoplasty are temporary. Nose surgery is better for long-lasting results, larger changes, and to improve the internal structure for better function. During your consultation, Dr. Motakef can let you know if you may be a candidate for nonsurgical nose reshaping if you are interested in this option.
What about ethnic rhinoplasty?
Ethnic rhinoplasty focuses on improving the appearance of the nose while still maintaining your cultural identity. This may be a concern if you are African-American, Asian, or Middle Eastern. Dr. Motakef makes every attempt to perform a rhinoplasty true to your ethnicity. In your consultation with Dr. Motakef, you can talk about what you want to keep and what you want to change about your nose. This will allow him to customize your treatment plan to provide you with the best possible results.
Can I combine nose surgery with other facial surgeries?
Many patients consider combining rhinoplasty with another cosmetic procedure, like chin or cheek augmentation. Combining surgeries for a dramatic result can be reviewed during your consultation with Dr. Motakef. Once he understands your concerns and goals, he can help you choose which procedures should be in your custom plan. Nose reshaping surgery can help your whole face appear more balanced, so you should wait to see your results before getting another procedure.
Will I have visible scars after rhinoplasty surgery?
Depending on the technique used to perform rhinoplasty surgery, you may or may not experience visible scarring. During your consultation with Dr. Motakef, he will discuss your technique options and determine which is best to help meet your aesthetic needs.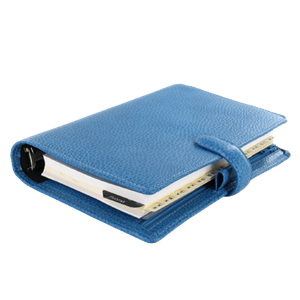 Nose surgery or rhinoplasty is a surgery that can address the frustration you may feel when looking at your facial profile. If you are dissatisfied with the size and shape of your nose or if you are experiencing breathing issues, nose surgery may help. Rhinoplasty is a popular cosmetic treatment with dramatic results. Dr. Motakef aims to reshape your nose so your whole face appears more proportionate and attractive. Even small tweaks can lead to an impressive difference. We encourage you to contact Motakef Plastic and Reconstructive Surgery in Anaheim Hills, CA to schedule a consultation to learn more about rhinoplasty surgery.
Related Procedures