A surgical brow lift (also called a forehead lift or browplasty) is a popular cosmetic treatment that helps create a lifted brow position, which offers a more youthful look to the upper portion of the face. A droopy brow can frequently cause a tired, melancholy, or angry appearance. This procedure surgically improves a sagging brow to give patients a refreshed face by eliminating excess skin while raising the eyebrows. Plastic surgeon Dr. Saba Motakef is highly experienced in performing brow lifts on patients of all ages to create a younger appearance. Injectable wrinkle treatments, like BOTOX, are frequently performed along with a forehead lift at Motakef Plastic and Reconstructive Surgery for ideal results, producing a softer and smoother look. We invite you to contact our Anaheim Hills, CA office to learn more.
What Are The Benefits Of A Brow Lift?
For those hoping to get rid of the fine lines in your forehead and firming sagging skin, a individualized brow lift treatment in Anaheim Hills, CA at Motakef Plastic and Reconstructive Surgery provides multiple great advantages to enhance your appearance, like:
Addresses lines, folds, and wrinkles
Opens the eyes for a more awake, rested aesthetic
Lessens the "tired and angry" feel
Targets upper eyelid sagging
Raises the organic brow arches
Offers a solution to Crow's feet
Brow Lift Reviews
"Dr. Motakef has been very pleasant to work with and is a kind and attentive physician, as well as expert in his field. The office staff were very helpful and supportive. I highly recommend him."
- S.J. /
Google /
Jul 16, 2020
"In January I had a Face Lift with Dr. Saba Motakef, MD. I had 3 consultations, each with a different Doctor. However, Dr. Saba Motakef was by far the only physician that made me feel so comfortable to proceed with doing this surgery. I am so incredibly happy with my results! He was so attentive, he sent texts and did follow up calls to make sure I was comfortable. He payed attention to details and my concerns but also provided his best recommendation. The care that was provided by him carried all throughout my procedure into my recovery. I would highly recommend him for any treatments you are considering!"
- S. /
Google /
Jul 23, 2020
"Dr Saba went above and beyond to provide me with the best of care - I feel fantastic. Dr Saba went above and beyond to provide me with the best of care resulting in an amazing outcome. I cannot thank him enough. His work and professionalism are impeccable. Thank you Dr Saba. God Bless you and may your future be rich and fulfilling.Liz Hernandez"
- L. /
RealSelf /
Oct 02, 2019
Previous
Next
Ideal Candidates for Brow Lift
As we age, skin laxity causes several areas of the face to sag. This is especially true in the upper face region and typically impacts both men and women. When looking at yourself in a mirror, do you seem tired or angry, see frown lines in between your brows, or are bothered by a drooping brow? If this is the case, a brow lift at Motakef Plastic and Reconstructive Surgery could be the ideal aesthetic procedure for you.
How Is A Forehead Lift Done?
Depending on the type of brow lift you are undergoing and the extent of the procedure, a brow lift can be performed under local anesthesia, intravenous sedation, or general anesthesia. The incision technique used during a brow lift is determined based on the severity of brow "ptosis" or droopiness, skin sag, the position of the patient's hairline, and what part of the forehead is affected. Different techniques may be used:
Traditional Incision
Also called the open brow lift incision, this puts the surgical incision at the top of the head, behind the hairline. This incision not only hides scars, but it also allows a certain degree of controlled lifting throughout the procedure. This type of incision is good for those with both frown lines and a sagging brow.
Trichophytic Incision
The trichophytic or transfollicular incision is made right along the hairline. A trichophytic incision allows a more dramatic lift in the brow for patients who have extensive skin laxity and brow droop. When planned and executed precisely, this incision heals well and less conspicuous scarring can be obtained.
Lateral Brow Lift
Also called a temporal browplasty, the lateral method places the incision inside the hairline slightly over the temples. The lateral incision permits the outer parts of the brow to be lifted and works well for sagging that is present in the outer brow. A temporal brow lift can also help smooth or correct crow's feet.
Endoscopic Forehead Lift
The endoscopic lift is a more modern technique employed in browplasty surgery. It makes multiple, small incisions behind the hairline through which a tool called an "endoscope" can be inserted. The endoscope is a small camera that allows the brow to be lifted through a minimally invasive approach. Using the endoscope and special instruments, dissection can proceed to the level of the eyebrows, which can then be freed from their attachments and lifted. The brow tissue is then suspended using stitches to lift the brow to a better position. While this strategy is less invasive than the other methods described, it is not well suited for patients who desire a more aggressive brow lift.
The recovery period following a brow lift can vary, with more swelling and discomfort reported with the traditional, open brow lift technique compared to the trichophytic, temporal, or endoscopic techniques. Overall, patients will experience some swelling and bruising in the upper face near the brows and around the eyes. Cold compresses may help to reduce the inflammation. Dr. Motakef recommends patients sleep in an armchair or with extra pillows propped under their head for at least three nights following their surgery. It is important to avoid bending over or more strenuous activities that can increase swelling in your face. Depending on the type of brow lift performed, the typical recovery period from this procedure is about 2 – 3 weeks. The outcome can usually be seen right away with a rejuvenated appearance that looks softer, more alert, and with a noticeable improvement in fine lines and sagging in the brow and upper portion of the face.
Frequently Asked Questions
How much does a brow lift cost?
The cost of brow lift surgery will depend on the technique chosen, the facility fee, anesthesia fees, and other factors. When your treatment plan has been created in your consultation, an estimate of costs can be discussed. In general, brow lift procedures cost anywhere from $7,000 - $12,000. Dr. Motakef and his staff will also explain the different payment methods we accept and how to find low-interest financing to make your surgery more affordable.
Do I need a brow lift or facelift?
Whether you need a facelift or brow lift will depend on where you have sagging skin, as well as your goals. A brow lift is better suited for aging in the forehead and around your eyes. A facelift is better suited for sagging of the cheeks and jowls. You should candidly discuss your concerns with Dr. Motakef so he can help you decide what is best. Some patients come in thinking they want a facelift but may find they only need a brow lift or vice versa. Some patients will benefit from having both procedures performed, either simultaneously or in a staged fashion. Dr. Motakef will explain all treatment options available to you and will design a personalized treatment plan to deliver your best results.
What about nonsurgical treatments?
You may consider one of the many nonsurgical options, including injectables (like JUVÉDERM and BOTOX), that can give some improvements. However, brow lift surgery is better if you want longer-lasting results and significant improvements. During your consultation, Dr. Motakef can go over both your nonsurgical and surgical options to help you decide which is better for you.
What technique should I choose?
Dr. Motakef will go over the different brow lift surgery techniques during your consultation so that you understand the advantages of each. He will then help you decide on the best technique for your needs and goals. Some of the factors that might influence your technique choice are your goals for surgery, your hairline (factoring in both your current hairline and your risk of future recession), the amount of loose skin present, how severe your brow droop is, and the amount of recovery time available.
Will my results look natural?
Dr. Motakef always strives to achieve natural, long lasting results for his patients. He will create a specialized treatment plan to meet your needs and goals so you look refreshed and younger, not tight or frozen. During your surgery, Dr. Motakef will focus on lifting the brows, and if necessary, removing loose skin. The remaining skin and tissue will be smoothed so your results don't limit your facial expressions or lift your eyebrows too high.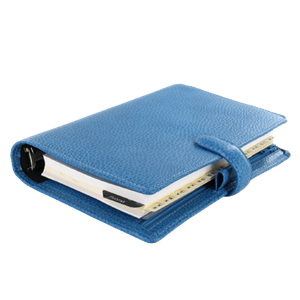 Rejuvenate Your Appearance
Is your sagging brow making others think you're sad, mad, tired, or angry? Schedule an appointment at Motakef Plastic and Reconstructive Surgery to learn more about the natural-looking results Dr. Motakef can provide with a brow lift. With this cosmetic surgery to raise your sagging brow, you can revitalize your whole appearance to look more youthful and refreshed. We encourage you to contact us to schedule your consultation at our facility in Anaheim Hills, CA.
Related Procedures
Related Posts