What Is A Breast Revision?
Breast augmentation using implants is one of the most popular cosmetic surgeries in the U.S., and in most cases, it offers terrific outcomes. However, sometimes a woman can be unhappy with the results of her breasts and at some point may want a breast revision treatment. It is important to note not all revision treatments are because of doctor error. While few breast augmentations do end with an undesirable outcome, there are women who desire a larger or smaller implant while some may have a visible irregularity and would like to have the breast implant revised or removed altogether. Furthermore, some women need revision surgery for a unique condition. At Motakef Plastic and Reconstructive Surgery, plastic surgeon Dr. Saba Motakef performs breast revision surgeries leading to excellent results. We encourage you to contact our Anaheim Hills, CA office to book your consultation.
Reviews
"Patient - I recently underwent a rhino and septoplasty with Dr. Metakef and hands down he was the best! Patient care, bedside manner everything from start to finish was just absolutely the best, my fiancé and I were shocked at how much time and effort he put in to me and my care. Words honestly can't express my gratitude and respect for him! Thank you so much!"
- Anonymous /
Vitals /
Oct 24, 2019
"Found Dr Saba Motakef through one of his clients I was looking to correct some lumps from previous filler (done by someone else) I also wanted a liquid nose job, I was nervous due to never being completely satisfied with my lips but as soon as I waked into his practice his staff and Dr Saba we're super nice, he actually took the time to do a consultation and discuss what I didn't like about my lips and nose he informed me that lumps are difficult to correct but omg he did an amazing job my lips are smoother, even and plump I'm so in love with my lips and my liquid nose job came out amazing I honestly couldn't be happier with my results I will definitely be returning to only him from now on for touch ups. Dr Saba Motakef was super sweet and down to earth guy he didn't try to up sell me on extra syringes he really only uses what you need he corrected my lips and my nose with only one syringe I mean can you say talented!!!!"
- E.M. /
Google /
Aug 06, 2020
"I had a great experience with Dr. Motakef. He listened to my needs and my anxieties. He made me feel comfortable through every step of the process. My results are exactly what I wanted and I cannot be happier. I highly recommend him!"
- N.H. /
Google /
Jul 23, 2020
"In January I had a Face Lift with Dr. Saba Motakef, MD. I had 3 consultations, each with a different Doctor. However, Dr. Saba Motakef was by far the only physician that made me feel so comfortable to proceed with doing this surgery. I am so incredibly happy with my results! He was so attentive, he sent texts and did follow up calls to make sure I was comfortable. He payed attention to details and my concerns but also provided his best recommendation. The care that was provided by him carried all throughout my procedure into my recovery. I would highly recommend him for any treatments you are considering!"
- S. /
Google /
Jul 23, 2020
"Dr.Motakef is by far the best plastic surgeon i got my dream surgery thanks to him.He's caring supportive and understanding. Thanks to Dr.Motakef I got EXACTLY what I expected out of my surgery and I'm so happy!!"
- M.D. /
Google /
Jul 16, 2020
Previous
Next
Who Needs Breast Revision Surgery?
Should you have any worries (whether cosmetic or medical) after breast augmentation, please schedule a consultation with Dr. Motakef to talk about your goals and to determine your custom breast revision surgery plan. Whether it is scar tissue, breast drooping, ripples under the skin, or size variations between the breasts, revision surgery can help correct the irregularity and result in a more pleasing and healthy outcome. This operation may also be appropriate if you would like to change size, implant styles, or address any other aspect of your breasts.
Common Reasons for Breast Revision
Breast implant removal surgery or explant surgery either takes out an implant that is ruptured or is no longer desired. Breast revision surgery may also be performed to change implant size or go from saline to silicone (or vice versa). There are a few other common situations where a revision treatment is warranted.
Asymmetry occurs when the breast implants look disproportionate. This could be because of implant size, sagging on one side, or other conditions that would cause asymmetry. A physical examination would need to be done to determine what is leading to the asymmetry, and then a revision surgery would be planned and performed to resolve the problem. If desired, new implants could also be inserted to achieve a balanced look.
Bottoming Out and IMPLANT MALPOSITION
Bottoming out is a condition that may happen when one or both breasts drop too low or "bottom out." Sometimes, this is a case of a positioning error from the original surgical procedure. To fix this, a new placement approach may be needed. For some patients, fat grafting may be needed, as well as adjustments to the surgically created pocket to improve the position of the implant. In select cases, a breast lift may also be required.
Patients may also be dissatisfied with implants that fall laterally (towards their arm pits). In these situations, adjustments are often required to modify the breast implant pocket and move the implants into a better position. The addition of fat grafting to the breast can also improve cleavage in these situations.
Sometimes, breast revision surgery is as simple as getting a smaller or larger sized implant. With the original surgery, you may have decided that you went with a size that is either too small or big. A different breast implant size can be switched with the original to reach the desired outcome.
This is the term used for scar tissue hardening, occurring when the delicate tissue around the implant becomes hard and thickens. While all augmentations do create some scar tissue around the implant, most women will never realize this if the scar tissue remains soft and pliable. In some situations, the scar can thicken and become problematic. This could become painful or change the implant position, resulting in an undesirable outcome. Scar removal surgery to clean up and remove scarring would be necessary in these situations.
This condition occurs when there are visible wrinkles and ripples under the skin. This irregularity generally forms just along the edg of the implant. Rippling is more common in patients who are relatively thin. Often, this condition can be fixed by simply changing to a silicone breast implant. Sometimes, patients will require the implant pocket to also be changed. Fat grafting can also help reduce the visibility of the implant by adding more soft tissue to the breast.
Even though this is a rare occurrence, breast implant rupture may occur. If a saline breast implant ruptures, deflation will take place rather quickly. Because of this, a visible change will occur. On the other hand, if an implant made of silicone ruptures, it can lead to a capsular contracture, or form a "silent rupture" which is only detected through an MRI. Whether silicone or saline, when a rupture happens, a removal or replacement surgery will be needed.
Symmastia is a condition that happens when breast implants are placed too closely together. Most often, this is because the breast implant used was the wrong shape, size, and width. Breast revision surgery will correct this visible deformity by selecting an implant that fits your body type and looks pleasing to the eye. Often, smaller and narrower implants will be needed to correct symmastia, in addition to changes to the breast pocket.
What to Expect After Breast Implant Revision
Following your procedure and a brief observation period, you should be able to go home to begin your recovery. The recovery period varies, depending on the complexity of your surgery. Revision surgery that requires any type of reconstruction or grafting will incur a longer recovery, which could several weeks to several months. You should slowly start to see your surgical results when the swelling begins to disappear. Dr. Motakef or a member of his professional team will go over what should be expected while you recover, as well as tips to help you heal faster. You should also schedule your follow-up appointments as often as directed so Dr. Motakef can monitor your recovery and results.
Frequently Asked Questions
How much does breast revision surgery cost?
The cost of breast revision surgery will vary, depending on the complexity of your procedure. During your consultation, Dr. Motakef will listen to your concerns and goals before completing a physical exam to assess your current implants. Then, he can discuss your choices before developing your treatment plan. The total cost of revision surgery will be based on the complexity of the procedure, plus your new implants. As a way to help make your surgery easier to afford, Motakef Plastic and Reconstructive Surgery accepts multiple payment options, and we can give you information on low-interest medical financing.
What if Dr. Motakef wasn't my original surgeon?
Dr. Motakef can perform your revision surgery, even if he was not the surgeon who did your original breast augmentation. Revision surgery can be more complicated than augmentation if you want significant changes or have problems, which is why it's important to select a specialist, like Dr. Motakef, who has years of advanced training and experience in breast surgery. Dr. Motakef also welcomes his patients to return to our Anaheim Hills, CA facility for revision surgery after their implant surgery if they have an issue or would like new implants.
What about loose skin?
When you are getting your implants removed or are changing to a significantly smaller size of implants, you may want to have excess skin removed during your surgery. After hearing your goals and assessing your current implants, Dr. Motakef can discuss the need for a breast lift to remove sagging skin. If you lose a significant amount of weight, get pregnant, or breastfeed after augmentation surgery, a breast revision combined with a lift can help you get better results.
Will there be new scars?
Whenever possible, Dr. Motakef will try to make incisions for breast revision surgery in the original augmentation incisions. However, if this isn't possible, he will place the new incisions where they are least visible to perform your revision surgery. Dr. Motakef or a member of his team will go over scar care instructions so your new incisions heal flat and blend into your skin.
Do I have to change my implants?
While implants can last a long time, they will need to be replaced eventually. After augmentation, it's important to get your implants checked at least once a year to determine if your implants need to be exchanged. Even if your implants are intact, if you are undergoing revision surgery to make changes to your breasts for other reasons, you may want to consider the newest implant types and shapes to achieve a better outcome during breast revision surgery.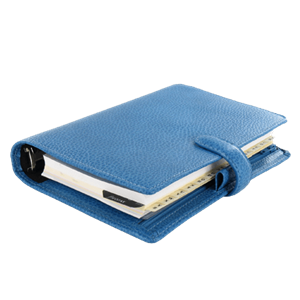 Breast revision surgery is a custom treatment tailored for your specific goals and needs by plastic surgeon Dr. Saba Motakef. If you notice a visible defect with your breast implants or desire a different or better result after undergoing breast augmentation, we invite you to contact our Anaheim Hills, CA office to book your appointment at Motakef Plastic and Reconstructive Surgery. There are many factors to consider, and Dr. Motakef will perform a full physical exam, create a customized treatment plan with revision recommendations, and help set realistic expectations.
Related Procedure