Plastic surgeon Dr. Saba Motakef provides a full spectrum of specialized facial cosmetic surgeries to meet patients' needs and goals. One of the most common surgeries performed at Motakef Plastic and Reconstructive Surgery is a facelift procedure. This procedure focuses on precise areas of the face to tighten loose skin and reposition volume in the face to create a softer and more youthful appearance. Depending on your specific concerns, a facelift can focus on the lines and wrinkles near the eyes, the cheeks and mid-face, or the bottom portion of the face including the mouth, jowls, jawline, neck, and more for an all-over younger look. The facelift technique used depends on your goals, the condition of your skin, the amount of laxity present, lifestyle, age, and other factors. Some individuals have more significant facial aging and have skin laxity for a full facelift, while some may only want a lower face lift or mid-face lift. Dr. Motakef is an experienced surgeon who has a thorough understanding of the complexity and delicate anatomy of a facelift surgery. The goal is to produce a natural appearance that is soft and beautiful. We invite you to contact our office to schedule your facelift consultation. We proudly serve the Anaheim Hills, CA community and beyond, including Anaheim, Yorba Linda, Brea, Orange, Fullerton, Villa Park, and Placentia.
What Are The Benefits Of A Facelift?
A personalized facelift procedure in Anaheim Hills, CA, performed by Dr. Motakef, can produce stunning results with a number of great benefits, including:
Creating a dramatically improved, more youthful look
Diminishing the appearance of lines, creases, and wrinkles
Tightening sagging, loose skin
Eliminating jowls and defining the jawline
Reducing a double chin or "turkey neck" for a tighter profile
Recontouring the neckline
Restoring lost facial volume
Addressing multiple aesthetic issues at the same time
Results are natural-looking and long-lasting
Effective for both women and men
Facelift Reviews
"Dr Saba went above and beyond to provide me with the best of care - I feel fantastic. Dr Saba went above and beyond to provide me with the best of care resulting in an amazing outcome. I cannot thank him enough. His work and professionalism are impeccable. Thank you Dr Saba. God Bless you and may your future be rich and fulfilling.Liz Hernandez"
- L. /
RealSelf /
Oct 02, 2019
"Having had personal experience under Dr Motakef's care, I confidently & highly recommend him for your surgical and aesthetic needs. His knowledge and attention to detail, along with his superb aesthetic eye, will provide you an amazing experience and beautiful surgical outcome like it did me! Thank you, Dr Motakef for your compassionate care! 🙂"
- G.S. /
Google /
Jul 16, 2020
"In January I had a Face Lift with Dr. Saba Motakef, MD. I had 3 consultations, each with a different Doctor. However, Dr. Saba Motakef was by far the only physician that made me feel so comfortable to proceed with doing this surgery. I am so incredibly happy with my results! He was so attentive, he sent texts and did follow up calls to make sure I was comfortable. He payed attention to details and my concerns but also provided his best recommendation. The care that was provided by him carried all throughout my procedure into my recovery. I would highly recommend him for any treatments you are considering!"
- S. /
Google /
Jul 23, 2020
Previous
Next
Who Should Have a Facelift?
As we age, the effects of gravity, sunlight, volume loss, and other factors lead to the characteristic findings of facial aging. Ideal candidates for facelift surgery have drooping skin, lines, and wrinkles on the face, whether it be on the entire face or a specific part of the face, such as the mid-face or lower face. A facelift can target many aspects of the face, depending on your unique needs. It is important to understand that age doesn't always define the timing to have cosmetic facial surgery. There are countless factors taken into consideration, and numerous methods used, depending on what needs to be addressed. The facelift chosen may be different for patients who are in their 40s vs. those who are over 60. Laxity of the skin and deeper tissues of the face are some of the most important components in the decision-making process. Patients should be physically healthy, refrain from smoking, and also have realistic expectations for surgery.
How are FacelifTs performed?
*Sensitive Content: this video contains graphic content which some people may find offensive or disturbing.
Facelifts in Anaheim Hills, CA can be performed safely under IV sedation or general anesthesia, depending on the type of facelift performed. Based on your aesthetic concerns, there are various types of facelift techniques available. Some facelifts treat the mid face more effectively while others are better suited to the lower third of the face and jawline. For patients with advanced facial aging, it is common to combine a facelift procedure with a neck lift, fat transfer, eyelid lift, or brow lift procedure to fully rejuvenate the face.
Traditional facelift procedures attempted to only remove excess skin in an effort to smooth wrinkles over the face. However, skin is an inherently elastic structure, and surgeries that only tightened the skin lead to results were unnatural and unreliable. Contemporary facelift surgeries remove excess skin, but more importantly, tighten the deeper structures of the face to reverse some of the tell tale signs of facial aging. Some of the better known facelift methods include:
Full Facelift
A common surgery for older adults, the full facelift most often incorporates an incision along the temporal hairline that then follows the borders of the ear and then runs along the hairline behind the ear. After skin is elevated, the deeper layer of facial tissues, known as the superficial musculoaponeurotic system or SMAS, is carefully pulled and securely tightened to create a lifted look, which reduces excessive wrinkles and sagging. The traditional facelift is reserved for individuals who show signs of moderate to severe facial aging. During a full facelift, several additional procedures may also be performed, including an eyelid lift to address the eyes, or a necklift to rejuvenate the neck.
Mid-Facelift
In very select cases, patients may have sagging and aging limited to the cheeks (or midface). The mid-facelift addresses the droopy features around the cheekbones as well as the upper jaw. This lift works well for those who hope to attain improvement in the midface, but does not address the nasolabial folds or jowls.
Lower Facelift (Neck Lift)
This lift addresses the neck, and in some cases, the jowls. A neck lift is commonly combined with a facelift procedure. In select cases, patients may benefit from a neck lift alone if aging is limited to these areas. In younger patients, liposuction or methods of a nonsurgical nature, such as a KYBELLA injection, can be used to address fatty deposits below the chin (the submental area) to attain improved neck contour.
Mini-Facelift
When undergoing a mini facelift, a small incision is made along the border of the ears to elevate skin and tighten deep structures of the face. This can improve contour along the upper face in patients with mild signs of facial aging. This method can create subtle enhancements that look beautiful and natural.
What Can I Expect After Surgery?
After surgery at Motakef Plastic and Reconstructive Surgery, you will be monitored in our surgery center's recovery area until you can be safely released to go home with a responsible adult. Before your facelift, Dr. Motakef or someone on his team will review post-op instructions, plan your follow-up visits, and give you tips to prepare you for the recovery process. It's normal to have swelling and bruising, moderate soreness, and moderate discomfort which can be eased with prescription pain medication. Drains will be placed after your facelift procedure and generally removed within the first few days of surgery. Sutures will be removed one week after surgery. Swelling and bruising will resolve over the next few weeks. You should look and feel better after several weeks. You should see a softer, more youthful appearance. Overall, your face will look rejuvenated and fresh.
How much does a facelift cost?
The total cost of your facelift will vary based on the technique recommended and other factors. During your consultation, Dr. Motakef will develop your custom treatment plan to match your needs and goals. Once this is complete, his patient care coordinator can go over cost estimates. Motakef Plastic and Reconstructive Surgery can give you information on low-interest medical financing to help you finance your surgery, if needed.
Which technique is best for me?
The best technique for you will depend on your needs, goals, degree of skin laxity, what areas are being addressed, and more. To produce the results you want, Dr. Motakef will discuss the different techniques during your consultation. He can then help you decide which technique is best for you.
What about wrinkle fillers and relaxers over facelift surgery?
Injectable wrinkle fillers and relaxers, like JUVÉDERM and BOTOX, have become very popular to improve fine lines and wrinkles. Sometimes known as a liquid facelift, injectable wrinkle treatments are good for early signs of aging, but the results are temporary. A facelift will produce more significant improvements than injectables with long-lasting results. Ask Dr. Motakef about nonsurgical wrinkle treatments in your consultation if you are interested in these methods.
Will my results look natural?
Some patients worry that a facelift will make their skin look too tight, shiny, or like they walked out of a wind tunnel. Dr. Motakef specializes in facelift techniques that look beautiful and natural. He takes special care to perform facelifts that will give you natural results, so you look refreshed and not fake. He will listen to your concerns and goals in-depth before creating your custom treatment plan to produce your best results.
How long will my results last?
A well-executed facelift procedure that tightens the deep structures of the face should last 10 years or longer. Facelift procedures that only tighten the skin and do not tighten the deep tissues of the face, known as the superficial musculoaponeurotic system or SMAS, are short lived and can create unnatural results.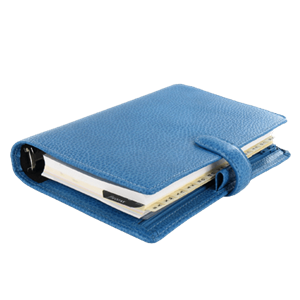 The Right Facelift for You
A facelift treatment can take years off your face and help create a fresh look. Thankfully, there is a wide variety of choices for surgery, depending on your personal goals and needs. This procedure is meant to make you look younger while still maintaining a natural look. To hear more about this treatment, we encourage you to contact Motakef Plastic and Reconstructive Surgery in Anaheim Hills, CA to schedule your private consultation with Dr. Motakef.
Related Procedures
Related Posts