What is Skin Rejuvenation?
Visible aging of the skin begins in your 20s and 30s, and the appearance of your skin continues to change as you age due to both genetics and various factors in the environment, such as sunlight, air pollution, and nicotine exposure. Over time, the collagen content and other important components of the skin that normally make the skin soft, healthy, and resilient are reduced. This can decrease firmness, causing lines, wrinkles, and sagging skin. You may also experience other facial skin imperfections that have developed over time, such as sun spots, acne scars, or pigmentation issues. If you want to improve the overall look and feel of your skin without having surgery, consider a skin rejuvenation consultation at Motakef Plastic and Reconstructive Surgery in Anaheim Hills, CA. Plastic surgeon Dr. Saba Motakef offers several treatment options that can be customized to address your specific skin concerns. Schedule your appointment for a consultation with Dr. Motakef to learn more about the benefits of skin rejuvenation.
Types of Skin Rejuvenation
We offer a variety of skin rejuvenation procedures and treatments through our Anaheim Hills, CA office. Each treatment promotes the natural generation of collagen and elastin in your body to give you a natural-looking glow.
Clear + Brilliant®: Clear + Brilliant is a preventative and maintenance laser facial that harnesses the power of two different laser wavelengths (1440 and 1927 nanometer) to improve the appearance of pores, fine lines, dark spots, and overall skin tone and texture.
This treatment works by using laser technology to create numerous microscopic channels in the skin. This stimulates your body to generate healthier and more youthful skin. Best of all, this treatment has little to no down time!
There are two different options for Clear + Brilliant treatments, including one targeted at texture, pores and fine lines (Clear + Brilliant Original) and one targeted at pigmentary concerns such as dark spots, sun spots, and melasma. Your Clear + Brilliant treatment is most effective when paired with good skincare, especially if you are targeting pigmentary problems, and we can help you come up with the right skincare regimen for you. Prior to the treatment, patients are advised to stop retinoids like retinol or tretinoin. Patient's should also avoid tanning or significant sun exposure for one to two weeks before and after the procedure. Each Clear + Brilliant laser facial treatment takes about 15-20 minutes and patients experience only minor discomfort with a topical numbing gel. Patients usually describe the sensation as "warmth" and "tingling" over the face during the procedure. The small microscopic channels created by the Clear + Brilliant laser facial will help your skin soak up skincare products or serums that are applied immediately post treatment, and our practice offers a variety of different options for patients who may want to take advantage of this.
Afterwards, patients may experience some redness for 1-2 days followed by 4-5 days where the skin may feel slightly rough. After this, the roughness will dissipate and some skin may flake off, leaving your underlying skin feeling softer, smoother, and refreshed. In general, patients see best results with 4-6 treatments and we recommend one Clear + Brilliant treatment every 2-3 months for maintenance. Clear + Brilliant can be combined with other skincare treatments, such as the Hydrafacial, to take your results to the next level.
Skin care: Skin rejuvenation begins with good skin care to ensure your skin is healthy and optimized for these procedures. Healthy skin is moisturized, smooth, has even texture and pigmentation, and is free of redness and diseases, such as rosacea and melasma. The ideal skin care regimen is designed to cleanse, protect, and moisturize the skin while preventing and reversing some of the processes of aging of the skin. The optimal skin care regimen will include skin cleansers, moisturizers, sunscreen, and retinoids, or Vitamin A derivatives to keep your skin bright, smooth, moisturized, and healthy. Dr. Motakef is proud to offer the Obagi line of comprehensive, medical-grade skin care products to his patients. These can be used for maintenance therapy and can also be used to optimize your skin before undergoing facial aesthetic surgery or rejuvenation procedures.
Chemical peels: A chemical peel is a noninvasive technique to help make your complexion smoother and more luminous and may be used for the face and neck. A specialized chemical exfoliating solution is applied to your skin to slough off dead layers, leaving your complexion looking brighter. Chemical peels vary in level of depth based on your skin type and aesthetic goals.
Microneedling: Microneedling is a safe skin treatment that uses a device with many fine needles, gliding over specific facial areas to create micro-injuries. The tiny puncture wounds prompt the body's natural production of collagen and elastin to enhance the health and appearance of your complexion. This nonsurgical cosmetic treatment is ideal to reduce scars, pores, and stretch marks. When coupled with radiofrequency energy, microneedling can also tighten areas of loose skin. Our practice is pleased to offer various forms of microneedling, including radiofrequency microneedling, to our patients. In general, patients will see best results with a total of three radiofrequency microneedling sessions.
Erbium and carbon dioxide laser skin rejuvenation: This nonsurgical treatment smooths blemishes and refreshes your skin by vaporizing skin cells near the surface of your skin and producing heat in deeper target tissues that stimulate collagen remodeling and reverses some of the age-related changes in the skin. The result is a more even skin tone and texture, revealing a younger appearance. Laser skin rejuvenation is ideal for treating skin issues, like dark spots, mild acne scars or sun damage, fine lines, blotches, and sun spots. Since laser skin rejuvenation removes the damaged outer skin layers, your skin will feel smoother with a brighter, more even tone. Our practice is pleased to offer a number of different laser skin rejuvenation modalities, including erbium and carbon dioxide laser skin resurfacing.
What Are the Benefits of Skin Rejuvenation Treatments?
Motakef Plastic and Reconstructive Surgery is proud to offer a variety of skin rejuvenation options for individuals in the Anaheim Hills, CA area, including lasers, skin care products, microneedling, and chemical peels. Benefits of skin rejuvenation treatments include:
Refreshing the complexion
Customizable treatment options based on your specific skin concerns
Curtailing the appearance of wrinkles and lines
Evening out rough texture
Improving blemishes and discoloration on the skin
Diminishing the appearance of large pores and scars
Ability to be complemented by other aesthetic procedures
Little to no recovery period following treatments
Quick treatment times
Reviews
"Patient - I recently underwent a rhino and septoplasty with Dr. Metakef and hands down he was the best! Patient care, bedside manner everything from start to finish was just absolutely the best, my fiancé and I were shocked at how much time and effort he put in to me and my care. Words honestly can't express my gratitude and respect for him! Thank you so much!"
- Anonymous /
Vitals /
Oct 24, 2019
"Found Dr Saba Motakef through one of his clients I was looking to correct some lumps from previous filler (done by someone else) I also wanted a liquid nose job, I was nervous due to never being completely satisfied with my lips but as soon as I waked into his practice his staff and Dr Saba we're super nice, he actually took the time to do a consultation and discuss what I didn't like about my lips and nose he informed me that lumps are difficult to correct but omg he did an amazing job my lips are smoother, even and plump I'm so in love with my lips and my liquid nose job came out amazing I honestly couldn't be happier with my results I will definitely be returning to only him from now on for touch ups. Dr Saba Motakef was super sweet and down to earth guy he didn't try to up sell me on extra syringes he really only uses what you need he corrected my lips and my nose with only one syringe I mean can you say talented!!!!"
- E.M. /
Google /
Aug 06, 2020
"I had a great experience with Dr. Motakef. He listened to my needs and my anxieties. He made me feel comfortable through every step of the process. My results are exactly what I wanted and I cannot be happier. I highly recommend him!"
- N.H. /
Google /
Jul 23, 2020
"In January I had a Face Lift with Dr. Saba Motakef, MD. I had 3 consultations, each with a different Doctor. However, Dr. Saba Motakef was by far the only physician that made me feel so comfortable to proceed with doing this surgery. I am so incredibly happy with my results! He was so attentive, he sent texts and did follow up calls to make sure I was comfortable. He payed attention to details and my concerns but also provided his best recommendation. The care that was provided by him carried all throughout my procedure into my recovery. I would highly recommend him for any treatments you are considering!"
- S. /
Google /
Jul 23, 2020
"Dr.Motakef is by far the best plastic surgeon i got my dream surgery thanks to him.He's caring supportive and understanding. Thanks to Dr.Motakef I got EXACTLY what I expected out of my surgery and I'm so happy!!"
- M.D. /
Google /
Jul 16, 2020
Previous
Next
Who Makes A Great Candidate For Treatment?
Skin rejuvenation treatments are great choices for patients who want healthier, clearer, brighter, and/or firmer complexions without undergoing surgery. Ideal candidates for skin rejuvenation experience noticeable issues on their skin, such as fine lines, wrinkles, sun spots, discoloration, scaly patches, flaky skin, blemishes, scars, and uneven skin tone. Skin rejuvenation treatments are easily combined with BOTOX or JUVÉDERM to further optimize results. During your initial consultation, Dr. Motakef will listen to your specific skin concerns, review all options with you, and design a skin rejuvenation plan to best fit your needs.
How Skin Rejuvenation Works
*Sensitive Content: this video contains graphic content that some people may find offensive or disturbing.
Skin rejuvenation can be performed awake, with topical anesthesia, or under light sedation. To begin the session, the skin to be treated will be sanitized to eliminate any oils, cosmetics, and lotions. Once you are ready, the treatment applicator or device will be applied to your skin. Each treatment session takes between 30 – 90 minutes based on the procedure type and the size and number of areas being treated. Depending on the procedure performed, you may be allowed to leave and resume your daily activities or you may require some down time, as with laser skin treatments and deeper chemical peels. Dr. Motakef or a member of his staff will review all post-treatment instructions in detail with you.
WHAT TO EXPECT After Your Skin Rejuvenation Session
Following your skin rejuvenation, the treated areas may be mildly numb, red, or swollen. This is typical and will resolve on its own within a few days or weeks, depending on the type of procedure performed. Chemical peel and laser patients will experience skin peeling and should expect some discomfort and sensitivity following their procedure. Dr. Motakef advises avoiding sun exposure for a few weeks afterward. He will explain the best ways to care for your treated skin after your session to extend your results. It may take a few days or weeks before your final skin rejuvenation results are seen. In your consultation, Dr. Motakef will let you know when you should schedule skin rejuvenation follow-up treatments.
How much does skin rejuvenation cost?
The precise cost of skin rejuvenation will vary from one patient to another, depending on a number of factors, including the type of skin rejuvenation, area of treatment, and severity of the targeted area. During your initial consultation, Dr. Motakef will assess your individual needs before recommending a customized treatment plan and providing a detailed cost estimate.
What is the best form of skin rejuvenation?
Different forms of skin rejuvenation work better for different skin imperfections and skin types. While some patients may require microneedling, others might observe better results from laser skin rejuvenation. After analyzing your skin and listening to your questions and concerns, our team will perform the treatment we feel will best help you reach your aesthetic goals.
How often should I receive skin rejuvenation treatments?
Depending on your needs, you will likely require multiple treatments before your results can be fully realized. At this point, we recommend for most patients to schedule maintenance sessions in order to keep their skin looking and feeling at its absolute best.
Can skin rejuvenation treatments be combined with other cosmetic procedures?
Yes, skin rejuvenation treatments can often be combined with other cosmetic procedures to achieve a comprehensive facial rejuvenation. For example, injectables like BOTOX or fillers may be used alongside skin rejuvenation treatments to enhance results. Your treatment plan will be customized based on your unique aesthetic goals.
What's the difference between invasive and noninvasive skin rejuvenation treatments?
Invasive skin rejuvenation treatments typically involve some form of surgery or procedure that penetrates the skin, such as a facelift or dermabrasion. Noninvasive treatments, on the other hand, typically involve procedures that work on the skin's surface, like laser treatments or chemical peels. The best choice will depend on your specific concerns, skin type, and desired results.
Are skin rejuvenation treatments safe for all skin types? While many skin rejuvenation treatments are safe for various skin types, some may not be suitable for certain skin conditions or tones. It's important to have a detailed discussion with your skincare specialist, who can assess your skin and recommend the most appropriate treatments for you.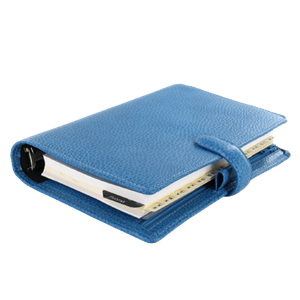 With skin rejuvenation, Dr. Motakef can help enhance your natural appearance and boost your self-confidence. We have multiple, noninvasive treatment options available to help diminish scars, spots, lines, wrinkles, and early signs of damage. During your consultation at Motakef Plastic and Reconstructive Surgery, we will perform a complete assessment of your skin type to determine your unique skin rejuvenation plan based on your needs and goals. To get started down the path toward brighter, younger-looking skin, contact our Anaheim Hills, CA office to schedule your visit.
Related Treatments
Related Posts