What is Breast Augmentation?
Cosmetic breast surgery is a procedure that reshapes the breasts to result in a fuller appearance. It is often considered to be one of the most popular cosmetic surgeries, granting women who are unhappy with their breast size and shape many options for improvement. Using implants or fat from the patient's body, this enhancement surgery improves breast size and shape, resulting in a gorgeous and balanced outcome. Plastic surgeon Dr. Saba Motakef is skilled in executing this procedure and performs numerous breast augmentations year-round. When you have your consultation at Motakef Plastic and Reconstructive Surgery, Dr. Motakef will address your aesthetic desires and concerns and inform you of all the options available while also tailoring a surgical plan to attain your goals. Contact our office to schedule your appointment. We proudly serve the Anaheim Hills, CA community and beyond, including the communities of Yorba Linda, Brea, Fullerton, Villa Park, and Placentia.
When you are in your consultation with Dr. Motakef, the correct implant will be selected based on your body size and shape, as well as your desired outcome. Implants for augmentation come in varying shapes, sizes, profiles, and textures — all of which are considered carefully in order to reach the desired appearance. Still, the most common implant types are silicone or saline, both widely popular and safely approved by the FDA (Food and Drug Administration). Women considering saline breast implants must be at least 18 years of age while patients must be at least 22 years old in order to receive augmentation with silicone. Other considerations include a form-stable implant known as a gummy bear implant and an autologous approach (a strategy that uses tissue from your own body) with a technique called fat grafting. Aside from the type of augmentation chosen, there are other distinct factors to decide.
Breast implant size is chosen based on the cubic centimeters (CCs) of saline or silicone used. To help you choose the right amount, Dr. Motakef will decipher how much native breast tissue exists and the size you hope to achieve. He will then provide you with a recommended range of implant sizes to choose from, based on your goals and your physical exam findings. In the operating room, it is common for Dr. Motakef to temporarily switch out various implants called sizers to get an idea of the best fit for your goals.
Breast implants are made in either a round or teardrop shape. Both shapes are commonly used; however, a large majority of our patients go with a round shape. It generally appears more natural while adding a fullness to the top of the breast that a large percentage of patients look for.
Breast implant profile equates to how far out the implant looks (projection). Meaning, this is what one sees from the side angle. Most breast implants come in profiles that range from low to extra high. The ideal implant profile for you depends on a number of different factors, including your desired breast shape and size.
These options may seem overwhelming, but picking the appropriate implant to achieve your desired outcome can be easy after you've had a chance to review your goals with Dr. Motakef . During your consultation, you will also have the opportunity to see and feel different types of breast implants to help you decide which one is the best for you. Our staff can also provide you with a worksheet to use at home to help you come up with the right breast implant for you. These considerations can all help ensure that your desired outcome can be achieved.
Breast Augmentation Reviews
"I finally feel like I have the proportions I've always wanted - I saw Dr Motakef for a revision breast augmentation earlier this year. I came to him with saline breast implants from many years before that made my chest feel wide, and they were too far apart for any decent cleavage. Dr. Motakef made me feel right at home from our very first consultation. He explained that some of my problems were related to the width and projection of my implants, and to the size of my implant pocket. He helped me come up with the right implant size and profile to help me achieve my goals. He replaced my implants with high profile silicone implants that were narrower than the ones I had before. I don't feel wide anymore, instead I finally feel like I have the proportions I've always wanted. He made some adjustments in my pocket that gave me the cleavage I wanted too! 6 months after my surgery, and I couldn't be happier with my results! I highly recommend him and will be sure to return to him for any future surgeries!"
- T. /
RealSelf /
Aug 02, 2019
"I highly recommend Dr. Motakef for all your plastic surgery needs. I feel like I found a gem in the rough. He is genuinely kind and respectful and truly listens to your goals and vision for yourself. He wholeheartedly cares and goes out of his way to help you reach that vision. This quality is rare in surgeons from my experience. Additionally, his work is masterful. He is passionate about his work and the results show it. The level of detail and expertise he demonstrates in his work is remarkable. I have had two surgeries with him. The first was what I was thinking would be a simple breast augmentation. Unfortunately I found out I had what are called tuberous breasts which made the surgery much more complex. Other surgeons I consulted suggested giant scars and/or implants far too big for my body size. Dr. Motakef told me he would do his best to avoid large scars but also didn't oversell or make false promises which I appreciated. Due to his impeccable surgical skill, he was able to perform the breast lift and augmentation just through the nipple incisions and my results look fantastic. Beyond what I would have imagined possible. He also performed 360 liposuction on me and while I am still in recovery, I can tell you the results are already looking amazing. Liposuction can go very wrong with uneven contours and other issues. I finally have that beautiful hourglass shape I dreamed of because he removed some fibrotic fat that I couldn't lose otherwise. He really personalizes your care and does not brush you off or give you generic instructions both before and after surgery. The level of care and detail in his work is reason alone to obtain care from him. His kind, patient nature and clear communication is just icing on the cake and beyond my expectations after working with other surgeons."
- N.M. /
Google /
Jul 16, 2020
Previous
Next
Should I Have Cosmetic Breast Surgery?
The decision to have breast enhancement surgery is personal. If you are considering this procedure, it is essential to do it for the right reasons. You should be physically healthy with breasts that are fully developed and be the right age to get implants. If you are dissatisfied with the shape of your breasts because they seem small or asymmetrical, you could benefit from breast augmentation. In addition, if your breasts have been affected by weight loss or pregnancy, this cosmetic treatment can bring them back to life with increased volume. It is also a welcomed solution if you have little to no native breast tissue.
Breast Implant Surgery Technique
Incision placement, as well as implant location are considerations that are made prior to surgery. During the procedure, the chosen incision is created and the breast implant pocket is developed before the chosen implant will be placed into its position. There are a couple of methods that may be applied for implant placement. These include either under the pectoral muscle, or behind the breast tissue but over the pectoral muscle. Where to place the breast implant depends on varying factors, including the size and type of implant, your goals, as well as Dr. Motakef's judgment and recommendations. Common incision sites include inframammary incisions (incisions in the breast fold), periareolar incisions (incisions around the nipple), or transaxillary incisions (incisions in the arm pit). Regardless of the incision, scarring is generally minimal. Implant placement is also based upon your implant size, activity level, and body type.
What to Expect After Breast Augmentation
Breast enhancement surgery is an outpatient procedure with the patient under general anesthesia. Following the incision, the silicone or saline implant will be placed through the incision opening and into a surgically created pocket. After this process, the incision is meticulously closed with absorbable sutures. All patients will be taken to a private recovery space and monitored before being released. You will be sent home wearing a medical sports bra to support your breasts and help reduce swelling. Several days after surgery, the bruising and swelling will begin to dissipate, and the breasts will begin to feel normal as they fall into their new position. The majority of patients can engage in everyday activities within a few days; however, strenuous physical exertion and strenuous exercise involving the upper body, should be delayed for approximately four to six weeks. While you will notice the change in your breast size immediately, it will take several weeks for your breast implants to settle into position and approach their final shape. Cosmetic breast surgery results in gorgeous outcomes that feel and appear both normal and natural. In most cases, this procedure can be a life-changer for many individuals, helping them feel more confident in their own skin.
Frequently Asked Questions
How much does breast augmentation cost?
Your cost for breast augmentation will vary, depending on your choices, including the type of implant used, and whether you are having any other surgeries at the same time. When your treatment plan is made in your consultation, Dr. Motakef's patient care coordinator can go over estimated costs, as well as financing options. Our practice offers various financing options through its partners to help you achieve your goals.
Do I need a breast lift or augmentation?
Your plan might include implants, a lift, or both. A breast lift removes loose skin and raises the breasts while implants enhance the shape and size of the breasts. During your consultation with Dr. Motakef, he will listen to your concerns and goals before discussing your treatment options. An augmentation and lift are often a part of a mommy makeover to rejuvenate the breasts after breastfeeding and pregnancy.
Can I breastfeed with implants?
If you want to breastfeed after augmentation, talk to Dr. Motakef during your consultation. It is usually possible to breastfeed after implants with the right surgical technique and placement. If you are planning on having children in the near future, it is best to wait until after you have had children to get breast surgery, as pregnancy and breastfeeding can affect your results.
Can I have my implants removed?
You might decide at some point that you want to replace or remove your implants. Should this happen, Dr. Motakef offers breast revision surgery. During the revision surgery, your old implants can either be replaced with new implants or simply removed. If you choose to have your implants removed, you might need to have a breast lift because larger implants may stretch your skin over time. If you have any questions or concerns after your surgery, schedule a consultation at Motakef Plastic and Reconstructive Surgery to discuss your options.
Do implants cause breast cancer?
The FDA is investigating a possible link between breast implants and anaplastic large cell lymphoma (ALCL). This isn't breast cancer but a cancer of the immune system that has been associated with textured breast implants. According to the WHO (World Health Organization), implant-related ALCL is very rare and when caught early, it's highly treatable. Dr. Motakef does not use textured breast implants, because of this risk. Dr. Motakef encourages all patients with implants to get frequent screenings for breast cancer. You should contact Motakef Plastic and Reconstructive Surgery if you see any concerns, such as swelling.
What is a tuberous or constricted breast?
A small percentage of patients have a breast shape called a tuberous or constricted breast. These patients will typically have a small breast, a large, puffy areola, and an elevated breast fold. For patients with a tuberous breast presenting for breast augmentation, Dr. Motakef will perform additional steps during breast augmentation surgery to change the shape of the breast and areola. Rarely, patients with a constricted breast may require tissue expansion or a two-stage procedure to improve breast shape and augment the breast.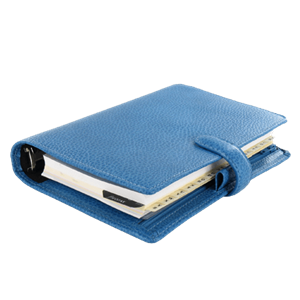 Breast Augmentation: Get the Look You Want
Cosmetic breast surgery is popular for many reasons. This cosmetic surgery is considered safe, has a very high satisfaction rate, and creates beautiful results. With numerous augmentation options, you can achieve the look you have always dreamed of. Motakef Plastic and Reconstructive Surgery is proud to provide this proven treatment, and we welcome you to learn more. Contact our office in Anaheim Hills, CA to schedule your consultation with Dr. Saba Motakef.
Related Procedures
Related Posts