Will The Belly Button Be Repositioned After A Tummy Tuck?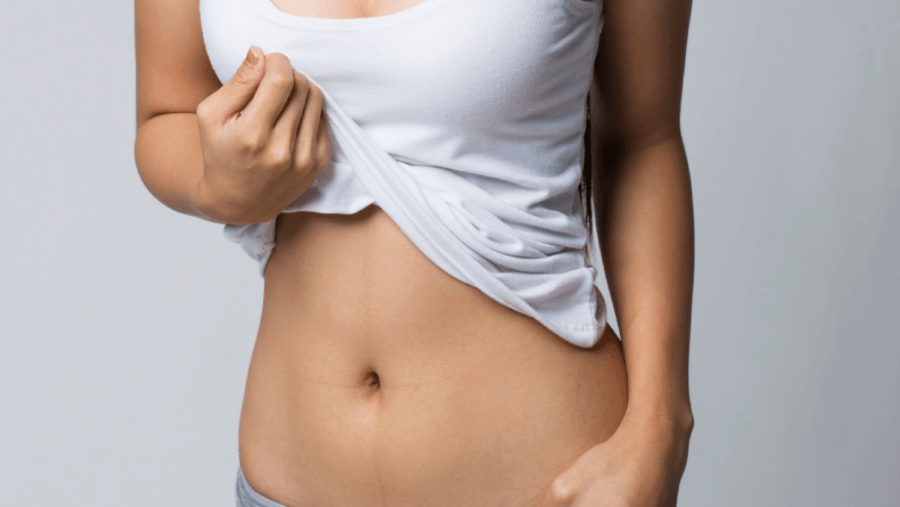 When excess skin and fat pockets become a problem, a tummy tuck can give you a smoother midsection in Orange County. This is why tummy tuck surgery is one of the most requested procedures at Motakef Plastic and Reconstructive Surgery. Of course, patients have questions before getting skin tightening and fat removal surgery at our facility. For example, what will your belly button look like after treatment?
If this is one of your concerns, Dr. Saba Motakef can explain the process in full and answer any questions you may have. While your belly button may change depending on your condition and cosmetic goals, many patients see an improvement after surgery! Learn about this advanced treatment by scheduling a private consultation in Anaheim Hills, CA. Read about the procedure itself below and see how our treatment could affect your belly button.
Tummy tuck surgery explained
A tummy tuck is a skin tightening and fat removal surgery that focuses specifically on the abdomen. Separated or weakened muscles are also repaired to achieve a toned surface. In some special cases, stretch marks can be removed from the area. Tummy tuck surgery is best for individuals who have experienced weight fluctuations, extreme weight loss, or pregnancy. These candidates may notice excess or hanging skin on their abdomen or over their belly buttons.
How a tummy tuck affects your belly button
Tummy tuck surgery does vary based on the amount of excess skin and fat involved. A mini tummy tuck, for example, is less invasive and treats only minor cases of loose skin. Patients who get a mini tummy tuck may not notice a difference in their belly button at all. Those who get a full tummy tuck, on the other hand, may want to consider reworking the area to improve their overall results. Dr. Motakef can discuss these possibilities during your initial consultation.
How we create an attractive belly button
The talented team at Motakef Plastic and Reconstructive Surgery does everything we can to make sure you receive attractive results from tummy tuck surgery. For instance, we always place thin incisions in locations that can be hidden by undergarments. The same concept is applied to the belly button. Dr. Motakef will pay close attention to the shape and size of the belly button during treatment and uses careful techniques, so the opening appears natural.
As you are researching clinics to perform your tummy tuck in Anaheim Hills, CA, it is important to take into consideration the experience and artistic skill of your plastic surgeon. When you first meet with Dr. Motakef during an assessment, we can give you realistic expectations about your results and let you browse through before and after photos of previous patients. We are also happy to address any concerns about tummy tucks in general. Our goal is to make sure you are fully informed throughout the process.
Learn about skin tightening surgery
Are you interested in achieving a smoother belly profile? Skin tightening and fat removal surgery can give you a more contoured appearance. Meet with the professionals at Motakef Plastic and Reconstructive Surgery to learn how tummy tuck surgery can change your quality of life. Call our office in Anaheim Hills, CA to get started. Dr. Saba Motakef and our staff can make sure you are a good candidate for the procedure.