I Have Belly Pooch Fat. Should I Consider A Mini Tummy Tuck?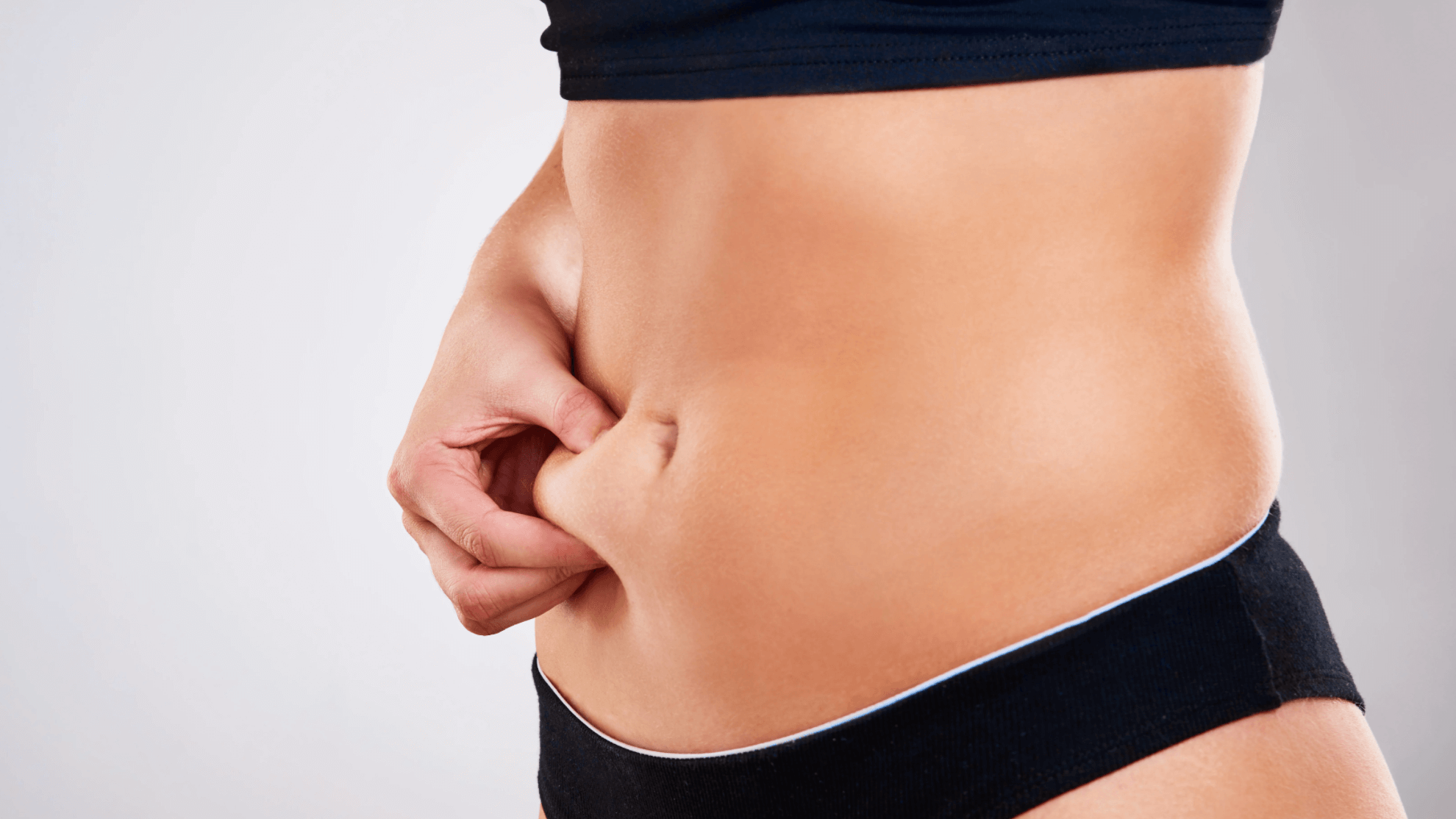 You may think of a belly pooch as something that only happens to postpartum women. In reality, though, stubborn belly fat can be a problem for virtually anyone, including men. Whether you are male or female, have had children or not, or are 37 or 67, a bulging belly that does not respond to diet and exercise can be incredibly frustrating. Fortunately, cosmetic surgery in Orange County, CA offers a variety of solutions for reducing the appearance of a stomach bulge and giving you the sleek, slim, sexy figure you've always wanted. Award-winning plastic surgeon Dr. Saba Motakef and the professional team at Motakef Plastic and Reconstructive Surgery are proud to offer the most advanced and cutting-edge tummy tuck options in Anaheim Hills, CA. Learn more about how a specialized procedure – the mini tummy tuck – may be the solution you've been looking for to achieve a flatter, firmer stomach.
What causes a stomach pooch?
There are a number of reasons why you may develop a stubborn bulge or "pooch" of abdominal fat, including:
Pregnancy
Weight fluctuation
Aging
Genetics
Hormones
In many cases, the actual cause of an abdominal pooch is a separation of the abdominal muscles, known as diastasis recti. In patients with diastasis recti, the abdominal muscles become weakened and pull apart at the midline, often due to pregnancy and/or weight gain. Other times, stubborn pockets of fat that do not respond well to diet and exercise simply develop as a natural side effect of aging. Finally, loose or sagging skin can mimic the appearance of bulging belly fat and is sometimes caused by weight loss, aging, or pregnancy. Whatever the cause of your stomach pooch, it can understandably be frustrating and embarrassing.
How can I get rid of belly pooch fat?
For many men and women, no amount of diet or exercise will lead to a significant improvement in belly fat or skin tightening. In fact, some traditional exercises may actually exacerbate diastasis recti and result in an even more pronounced stomach pooch. Many patients logically wonder if liposuction is an appropriate treatment for a pooched-out belly. While liposuction fat removal surgery can certainly be effective for stubborn belly fat, men and women whose stomach pooch is caused by diastasis recti and/or a combination of muscle, fat, and skin issues may be better suited for a tummy tuck procedure.
What is a tummy tuck?
Formally known as abdominoplasty, tummy tuck surgery is a transformative body contouring procedure that can help to address or correct a number of concerns, including:
Loose, hanging skin
Stubborn fat
Hernia
Diastasis recti (separation of abdominal muscles)
Pooch or pouch-like appearance of the stomach
Urinary incontinence
Difficulty finding clothes that fit comfortably
Low self-esteem
During tummy tuck surgery in Anaheim Hills, CA, Dr. Motakef is able to excise loose skin, remove stubborn fat, and restore the natural position of the abdominal fascia, resulting in a dramatically tighter, firmer, and flatter midsection.
What is a mini tummy tuck?
As part of your initial consultation for Orange County abdominoplasty, Dr. Motakef will discuss your various surgical options and help determine which type of tummy tuck may be most appropriate for you. Three of the most common and beneficial methods of tummy tuck surgery include:
Mini tummy tuck: typically requires a shorter incision and less invasive techniques than the other types of tummy tuck and is usually reserved for patients with concerns below the belly button, including an abdominal pooch
Full tummy tuck: beneficial for patients with concerns both above and below the belly button, including loose skin, stubborn fat, and diastasis recti
Extended tummy tuck: offers all the benefits of full tummy tuck surgery but also addresses concerns around the waist for a more complete transformation in more severe cases
Understanding mini tummy tuck versus full tummy tuck
Because many patients have concerns about potential scarring, recovery time, and surgical costs, it is common for men and women considering a tummy tuck to wonder whether they need a full tummy tuck or could possibly achieve their goals with a mini tummy tuck. For patients whose primary concerns involve the lower abdomen, such as a belly pooch or mild to moderate amount of loose skin, a mini tummy tuck may be a fitting solution, as it is designed to address the area below the navel. A full tummy tuck, on the other hand, typically involves a lengthier scar and is used to correct issues on both the upper and lower abdomen.
The best way to determine for sure whether mini tummy tuck, full tummy tuck, or another procedure can help you most closely achieve your ideal outcome is to be evaluated directly by a highly qualified and experienced plastic surgeon.
Bid farewell to your belly pooch with a mini tummy tuck in Orange County, CA
Don't spend another minute frustrated or embarrassed by the stomach pooch that makes it difficult to wear your favorite clothing or keeps you from enjoying intimate time with your partner. If you are ready to rid yourself of belly fat and correct the diastasis recti that is causing an abdominal bulge, we invite you to call the welcoming team at Motakef Plastic and Reconstructive Surgery to schedule your private consultation with award-winning plastic surgeon Dr. Saba Motakef today!