What's The Difference Between A Breast Lift And Augmentation?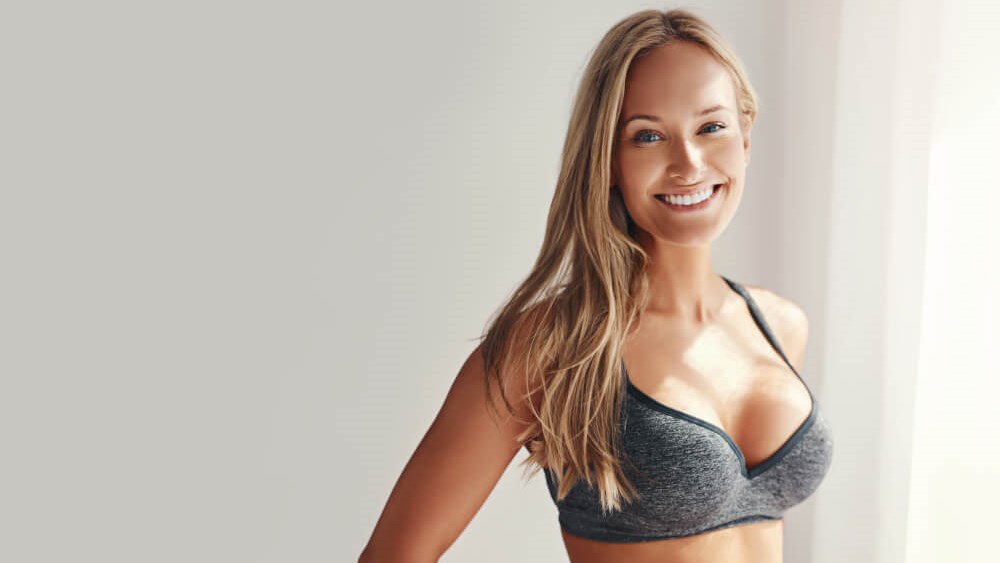 For many women, having perky and full breasts contributes significantly to their confidence level, feeling of femininity, and a positive self-image overall. Unfortunately, most women experience unwanted changes in the size, shape, and position of their breasts over time and/or due to certain life events. Fortunately, cosmetic surgery offers women the often life-changing opportunity to restore or achieve their figure through breast augmentation, breast lift, and other complementary procedures.
With the multitude of treatment options available, it can often be difficult for patients to determine which procedure may be best suited to their individual needs and goals, which makes it even more critical to choose a qualified, knowledgeable, and experienced plastic surgeon. The caring team at Motakef Plastic and Reconstructive Surgery, led by exceptional award-winning plastic surgeon Dr. Saba Motakef, is dedicated to helping patients understand all of their options and select the treatment(s) that will best help them achieve the body they've always wanted. To determine which cosmetic breast surgery in Anaheim Hills, CA is the right choice for you, it is important to first understand what each procedure is designed to do.
What is breast augmentation?
Breast augmentation is primarily performed for the purpose of increasing breast size, but it can also dramatically enhance the shape and overall look of the breasts and upper body. Most often, breast augmentation involves the use of synthetic breast implants. The two most widely used breast implant types are saline and silicone gel. While both saline and silicone implants can give patients stunning, long-lasting results, each has its own unique set of characteristics that may make one or the other an ideal choice depending on the patient's specific needs and goals. For example, silicone implants are typically less prone to rippling, making them a popular choice for thinner women or those with less native breast tissue.
During your initial breast augmentation consultation in Orange County, CA, Dr. Motakef will evaluate your concerns, discuss your goals, explain all of your options in detail, and answer your questions at length in order to recommend a customized surgical plan that is custom-tailored to you.
What is breast lift?
Unlike breast augmentation, which addresses the size and volume of the breasts, breast lift surgery is designed specifically to improve the position of the breasts through the removal of loose, excess skin. In some cases, breast lift may also result in a more attractive overall shape and size of the breast as well, though the primary purpose is to raise the breasts to a more natural, perky, youthful position.
Do I need a breast augmentation or a breast lift?
Many women in Anaheim Hills, CA know that they want "something" done to improve the appearance of their breasts, but they are not sure exactly what needs to be done. While the expert advice of a plastic surgeon is invaluable in deciding which procedure(s) to undergo, there are some signs and symptoms that may help you get a better idea of whether breast lift or augmentation is right for you.
Signs you may need a breast augmentation include:
Personal desire for larger breasts
Lost breast volume due to weight loss, pregnancy, breastfeeding, or aging
Naturally small breasts or flat-chested
Clothing doesn't fit well
Low self-confidence associated with small breasts
Breast augmentation allows patients to select the size, type, profile, and other attributes of their implants in order to achieve their ideal look. Additionally, there are different surgical approaches, placement options, incision locations, and other aspects of breast augmentation that can be tailored to meet your needs.
Signs you may need a breast lift include:
Drooping breasts
Nipples pointing down
Breasts look "deflated"
Sagging breasts due to weight loss, pregnancy, breastfeeding, or aging
Lower position of breasts over time
The main thing that happens in a breast lift is the excision of excess skin to produce a tighter, perkier breast position. While breast lift typically has more visible scarring than breast augmentation, the cosmetic, functional, and psychological benefits of breast lift can be life-changing.
Do breast implants lift your breasts?
Many patients who are interested in both lifting and augmenting their breasts wonder whether breast implants alone will help them achieve their ideal look. For some patients, placing an implant can be enough to fill out the breast pocket and bring the nipple to a more appropriate point on the breast, but this is not the norm and would require a fairly large implant, which poses potential problems or complications, including bottoming out. Oftentimes, the skin has already been stretched to a point that a lift will be required, even with the placement of an implant.
Dr. Motakef is highly experienced in the complexities of breast lift and breast augmentation and shares in his patients' desires to keep their surgical intervention, costs, recovery time, and scarring minimal while balancing these concerns with producing the most stunning and satisfactory results possible. In a large number of cases in Anaheim Hills, CA, particularly involving women who have had children, breastfed, or have begun to notice the effects of gravity and aging, a combination surgery of breast lift with breast augmentation is capable of the most dramatic, gorgeous, and long-lasting outcome. In fact, breast augmentation and breast lift are often performed simultaneously as part of a larger and more transformative mommy makeover procedure to help mothers get their pre-baby body back.
Get the figure you've always wanted and feel more confident than ever with breast augmentation and breast lift in Orange County, CA
Whether you're looking to restore your pre-pregnancy body, feel sexier, confident, and more feminine, or simply turn back the clock, cosmetic breast surgery may be right for you. Call the friendly team at Motakef Plastic and Reconstructive Surgery today to schedule your one-on-one consultation with renowned Anaheim Hills, CA plastic surgeon Dr. Saba Motakef, and discover how achieving the body of your dreams may be easier than you think!