Can Breast Augmentation Fix Uneven Breasts?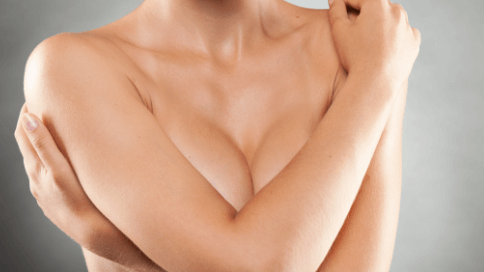 Some women are born with uneven breasts, while others may develop asymmetry after breastfeeding or weight loss. Procedures like Orange County breast augmentation achieve a natural appearance that looks and feels great. 
Motakef Plastic and Reconstructive Surgery has helped countless women through cutting-edge breast procedures. Meet with Anaheim Hills plastic surgeon Dr. Saba Motakef to discuss options like breast implants or autologous fat transfer surgery. Call now and book a consultation and learn how you can improve your curves. 
What causes asymmetrical breasts? 
There are many reasons why women develop uneven breasts. Common causes include:  
Congenital conditions: Some women are born with breast asymmetry due to genetics or a medical issue. 
Breast trauma: A traumatic injury to the breasts or previous surgery can cause an uneven appearance. 
Breastfeeding: Breasts may become asymmetrical after breastfeeding due to changes in hormone levels. 
Weight loss: Drastic or sudden weight loss can make the breasts sag and become asymmetrical. 
How does breast surgery help? 
Breast augmentation involves placing implants underneath the breast tissue to add volume and combat breast asymmetry. Implants are medical-grade and made of silicone gel or saline solutions. 
Autologous breast enhancement uses your own fatty tissue to add volume to the breasts. This procedure is done by removing fat from another area of the body (such as the hips, stomach, or thighs) and administering it to the treatment areas as needed. 
Which form of breast augmentation is right for me? 
Motakef Plastic and Reconstructive Surgery wants each patient to love their Orange County breast augmentation results. This is why we recommend seeing a trusted Anaheim Hills plastic surgeon before moving forward with any cosmetic procedures. Dr. Motakef can discuss your goals and help you choose the best treatment option. 
Breast implants are beneficial for a variety of reasons. Implants come in many shapes, sizes, and textures, so you can find the perfect fit for your body. For instance, gummy bear implants are gel-based and are known to retain their shape better than other kinds of implants. 
Autologous breast enhancement is ideal for women who want to avoid implants and use their own natural fat to achieve symmetrical outcomes. Since fat is removed from your body, there is little risk of rejection or complications. Of course, this procedure is ideal for patients who have enough fat to harvest elsewhere on their bodies. 
Will I have perfectly symmetrical breasts? 
Patients should understand that breasts are never perfectly symmetrical or proportional in real life, but we do our best to get as close to perfection as possible. Your body is unique, and the results of your breast augmentation will be just as unique! Rest assured that Motakef Plastic and Reconstructive Surgery knows how to provide excellent results through top industry tools and practices. 
Correct breast asymmetry through cosmetic surgery 
Breast asymmetry is a frustrating issue among women, but you don't have to live with this issue forever. Orange County breast augmentation can enhance your appearance if your breasts are uneven due to a congenital condition, weight loss, breastfeeding, or trauma. 
Anaheim Hills plastic surgeon Dr. Saba Motakef can perform breast augmentation or autologous breast enhancement to help you love your curves. Call now and book a consultation at Motakef Plastic and Reconstructive Surgery. Get started on your journey to symmetrical breasts.