Tranexamic Acid: The Up and Coming Skin Discoloration Treatment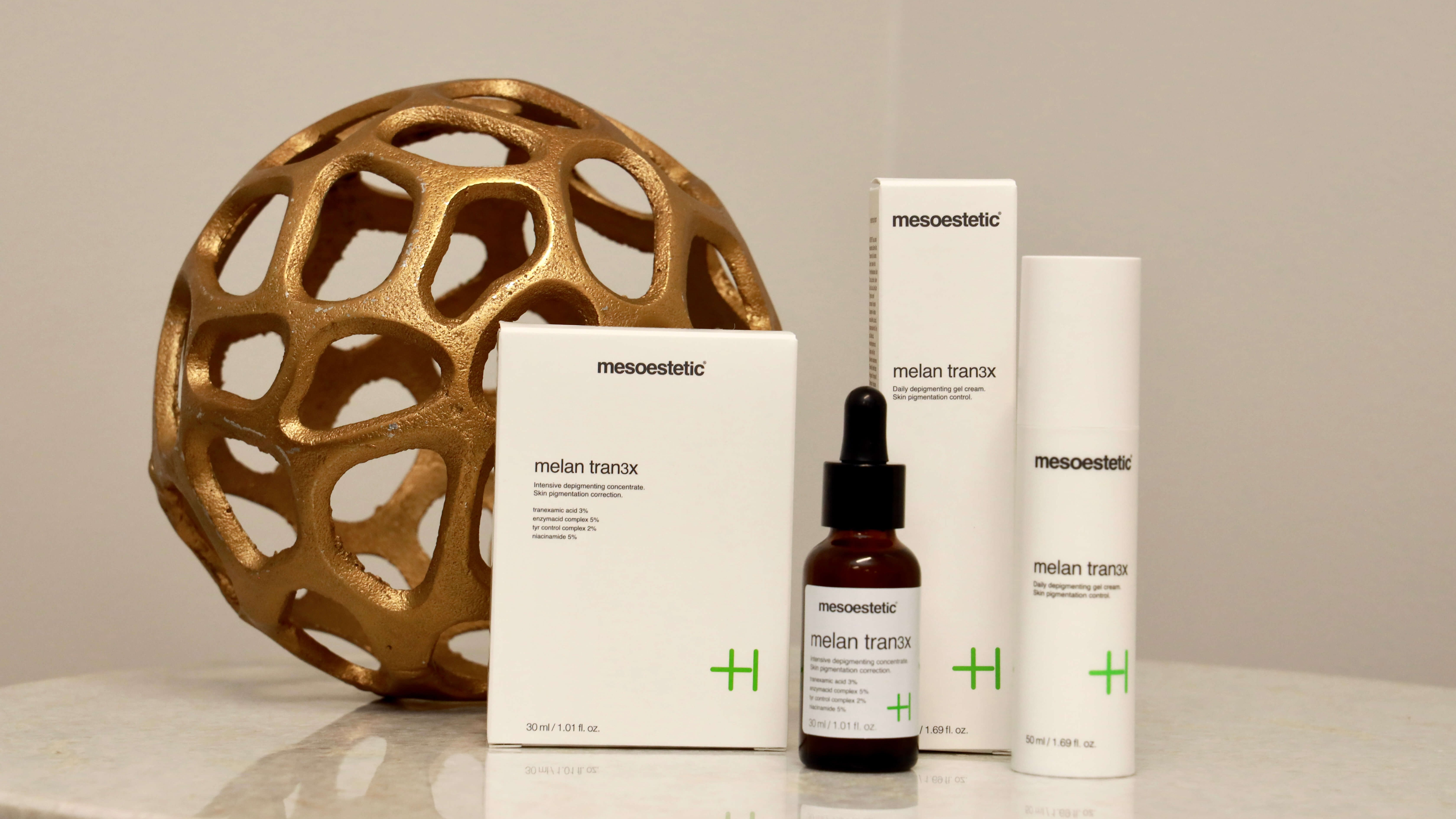 Acids in skincare have long been used to create positive changes to the skin in various ways. Many different acids have come into the spotlight; from lactic acid to azelaic acid, and salicylic acid to glycolic acid, each one can play a role in your skincare regimen in obtaining better skin. One of the newest "up and coming" acids in skincare today is tranexamic acid (TxA). 
Tranexamic acid is a synthetic derivative of the amino acid lysine. It has been used systemically and topically for many years to inhibit excessive bleeding in patients during and after surgeries. This medication is even available over the counter in Europe in pill form for the treatment of menorrhagia (heavy periods).
This acid has more recently been gaining popularity for its promising effects in the treatment of melasma and skin discoloration when applied topically to the affected areas. This seems to be largely due to TxA's anti-inflammatory effects as well as its actions as a tyrosinase blocker (tyrosinase is an important enzyme in your skin that is used to generate pigment). 
Unlike many other acids, tranexamic acid is safe to use alongside other actives, including vitamin C and retinoids, to obtain an even more powerful effect on the skin. It is a well tolerated drug, which makes it a good alternative to other popular prescription ingredients for skin lightening, such as hydroquinone, which can be irritating to the skin and is not recommended for long term use. It is generally safe for all skin types and tones, although caution is advised in patients with more sensitive skin.
As this acid is growing in popularity, it is being added to many different skin care products to help fade discoloration and brighten the skin. This treatment can also be used during microneedling to boost the benefits of this treatment for patients with melasma and hyperpigmentation. If you're interested in scheduling a consultation to learn more about TxA and how this can benefit you, give us a call or send us a message to schedule a skincare consultation!